The Loop
Copy Hideki Matsuyama's hands, not his pause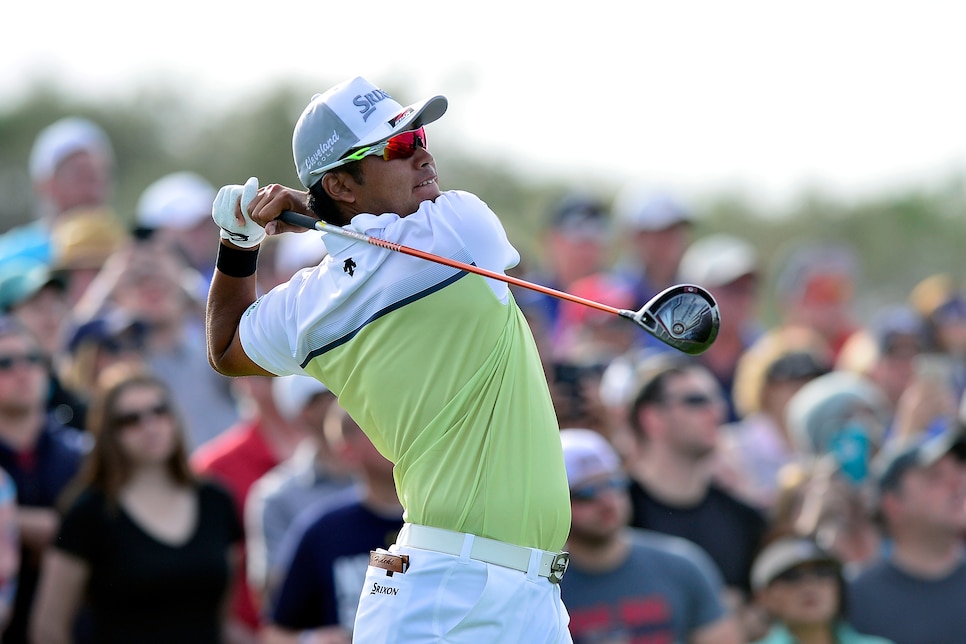 Sure, Hideki Matsuyama successfully defended his title at the Waste Management Open in Scottsdale, beating Webb Simpson in a four-hole playoff to record his third win since October. But one of the two hottest players in the world (hello, Justin Thomas) reinforces that he's here for the long haul with tee shots like the one he hit on the 18th hole on Sunday. According to TrackMan, Matsuyama carried his drive 322 yards, and it had one foot of curve.
Long and straight is good here.
Watching Matsuyama's swing, it's easy to get caught up in the distinctive pause he takes at the top of his backswing. But Golf Digest Best Young Teacher Michael Jacobs says the key moves are the ones that are happening just after that.
"Matsuyama moves the club in two steps in his downswing that make him drive the ball so great," says Jacobs, who is based at Rock Hill Country Club in Manorville, New York. "In step one, from the top, he pulls the club out very wide, away from the target. The average player pulls down toward the ball right away, which makes the hand path very narrow."
Matsuyama makes his hands go wide away first, and then moves them down, which brings the club into position to line up before impact, says Jacobs. "The average player usually does the opposite. He goes narrow, and then goes wide and flat. You're losing both power and accuracy when you do it that way."
To feel it, set up in your stance with an imaginary club and the side of your trail foot against a wall. Go to the top of your backswing, and feel your first downswing move going straight at the wall--not toward the ball. Only when your hands get near the wall is it time for them to go downward.