The Loop
Cook defends Woods' decision to part with Williams
TOLEDO, Ohio -- Those critical of Tiger Woods' decision to part ways with caddie Steve Williams don't understand the delicate nature of the player-caddie relationship in professional golf, said Champions Tour player John Cook.
"Whether you have thought about it [firing a caddie] for one minute or five weeks, once there is doubt in your head it's there and you have to act on it because you're always thinking about it. It's always there," Cook said Wednesday at Inverness Club where he is competing this week in the U.S. Senior Open. "They [Woods and Williams] had kind of been on edge, and once you're on edge, it's time. There's really no way to walk back from that."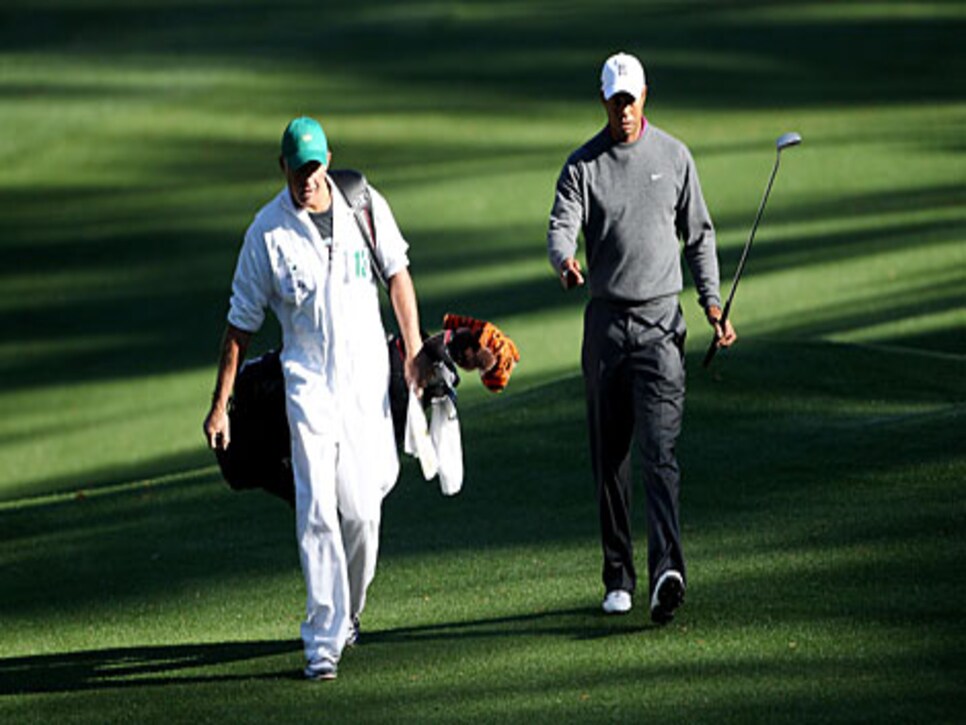 Woods announced after the Open Championship that he and Williams no longer would be working together, though he informed Williams of his decision during the week of the AT&T National. Williams had been on the bag for 13 of the 14 major championships Woods won.
Woods, the former No. 1 player in the world who has dropped to No. 21 in the rankings, has played just nine holes since he finished T-4 at the Masters in April. He withdrew from the Players in May midway through the opening round due to knee and Achilles injuries that have kept him inactive since.
In the interim, Williams received permission from Woods to work for Adam Scott at the U.S. Open, and he now is Scott's regular caddie.
"Tiger just thought it was the right time," added Cook, one of Woods' closer friends on the professional circuit, who couldn't disagree. "I think it makes sense. I think it makes perfect sense. Nothing against Steve because they had a great run together. But once Tiger comes back, he'll have a fresh face with him, and he can kind of wipe the slate clean. And Steve can go do his thing, move on, and just go to work for Adam Scott.
"We need a Tiger Woods that is 100 percent, not at 50 percent or 80 percent. We need him at his best," Cook added, looking ahead to the time -- still undetermined -- when Woods can return to competitive golf. "Love him or hate him, he's good for the game and the interest level in the game. Tiger at his best opens up a whole spectrum of conversation about what's going on competitively, about these young guns and what they can do against him if he's 100 percent. I think there's a lot of people that want to see that."
(Photo: Andrew Redington/Getty Images)