News
Control your irons with your body like Paul Casey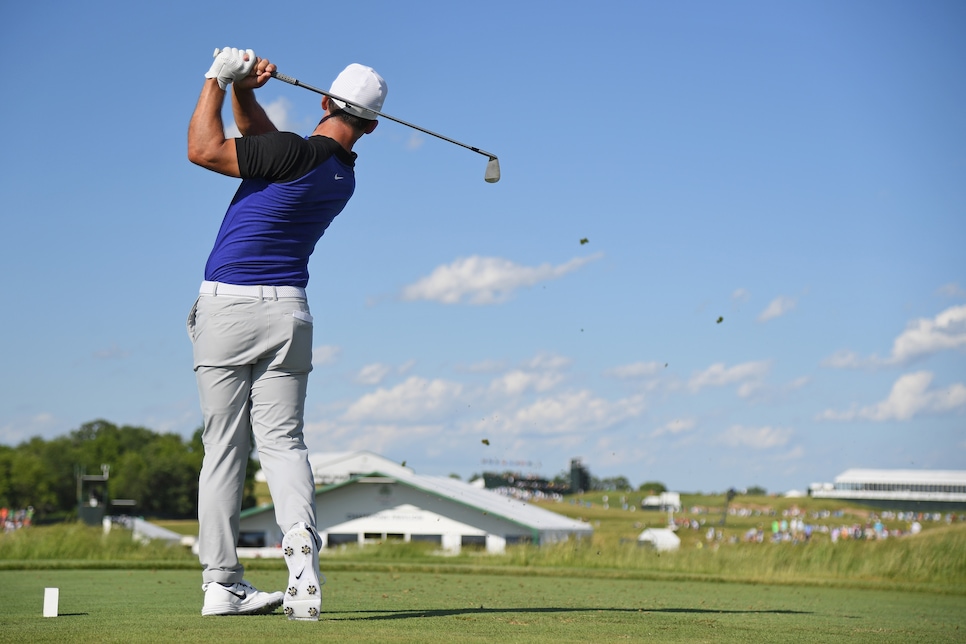 Erin Hills sits on a giant piece of property--642 acres--and Paul Casey saw almost all of it Friday.
The 39-year-old Englishman had what can only be called a bonkers round of golf, a 1-under 71 that masked a whole lot of adventure if you only saw the end result on the ticker.
Entering the day one behind leader Rickie Fowler, Casey birdied his second hole, then went bogey-par-triple bogey-bogey to fall five shots off the pace. But just when it all looked like it was going sideways, Casey birdied five holes in a row, 17-18-1-2-3.
When he's on, Casey's iron game is pure and effortless, and it comes from how he uses his body, says Golf Digest Best Young Teacher TJ Yeaton, who is based at The Hawthorns Golf and Country Club in Fishers, IN.
"Even though Casey doesn't look like he's making an overly aggressive swing, he makes a large pelvis and torso rotation on both the backswing and downswing," says Yeaton. "This rotating contributes speed to his swing so he doesn't have to rely on hitting the shot solely with his arms and hands."
You can adopt some of this in your swing with a simple mindset change. "Amateurs try to decrease or eliminate body movement in an effort to be more 'smooth,' and play more under control," says Yeaton. "But all that does is make it harder to control distance. Try this instead. Let your belt buckle and shirt buttons rotate away form the ball in the backswing, and get them facing the target in your follow-through to hit it longer and straighter."