The Great One Jr.
This insane Connor McDavid statistic has serious Wayne Gretzky vibes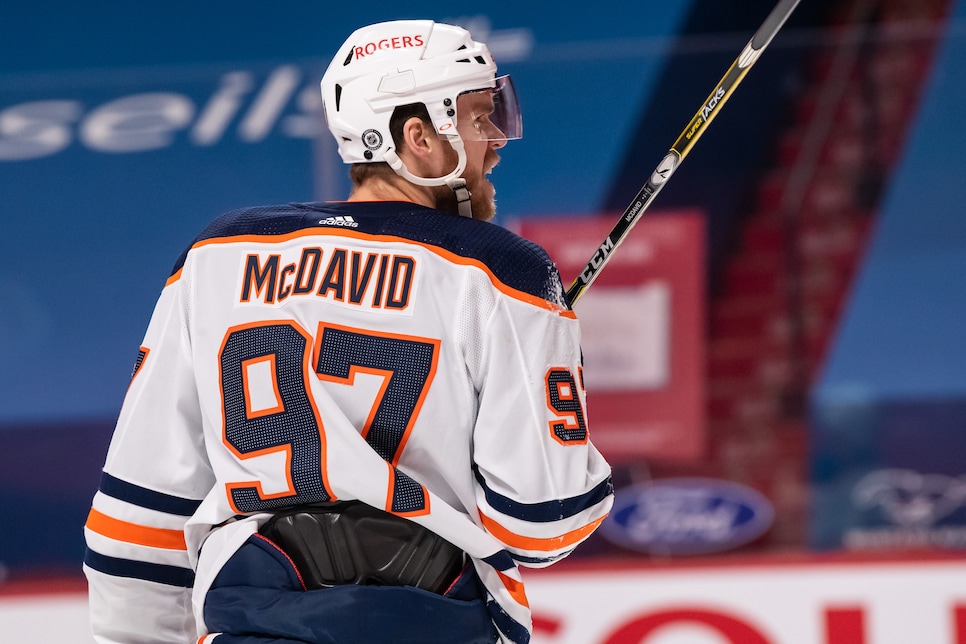 At some point, you've heard the legendary Wayne Gretzky stat. It usually comes up in "unbreakable sports records" conversations, alongside Joe DiMaggio's hit streak, Oscar Robertson's triple-double record, which Russell Westbrook actually just broke, Cal Ripken Jr.'s consecutive games played streak, etc.
The stat, for those who need a refresher: if you took away Gretzky's 894 career goals, he would STILL be the all-time points leader in NHL history by a decent margin. His 1,963 career assists are 42 ahead of Jaromir Jagr's total career points, AKA goals and assists combined. It's one of those you have to re-read a few times to actually believe.
It is extremely unlikely any player ever surpasses Gretzky in any major statistical category (though we said that about Oscar Robertson's triple-double record, too), but it's fair to say that Edmonton's Connor McDavid is certainly wading into Gretzky waters. This stat, pointed out Wednesday evening by Elite Prospects Cam Robinson, has some serious Great One vibes:
Yep, sounds eerily 99-like to me. In just 56 games this season, McDavid tallied 104 points, 21 more than the next closest player (his teammate, Leon Draisaitl). Draisaitl had 83 total points, which would have given him the league lead if you took away McDavid's 33 goals. If you did that, McDavid would still be second in the league in points with his 71 assists, as Robinson pointed out. Silly.
McDavid has a long, long way to go to even sniff Gretzky's numbers, but stats like this one show he's certainly on the right track. If he plays as many games as No. 99, he still has 1,081 games left to close the gap. With 573 career points as of this writing, he'll need 2,284 more points in those 1,081 games to catch Gretzky's career total, meaning he'd have to average 2.1 points per game from here to then. Piece of cake.