The Loop
Conferences Calls—Women, third edition
With nearly half the women's conference championships in the books, predictions have been going fairly well. We've gone seven for 10 in picking team champions and gotten three of 10 individual winners. (Best foresight: Texas A&M and Ashley Knoll winning the Big 12.) Time to test things out more with the next batch of tournaments.__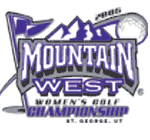 Defending champion: UNLV; Elena Kurokawa, UNLV
Field: BYU, Colorado State, No. 25 New Mexico, No. 12 UNLV, San Diego State, TCU, Wyoming
Skinny: Those looking for close finishes to college events should note that the MWC Championship doesn't usually disappoint; the last three titles have been won by two strokes or less, UNLV winning in 2004 and 2005 after New Mexico claimed top honors in 2003. The Rebels and Lobos are the only schools to have been victorious in the six-year history of the tournament and will keep it that way this year as well. New Mexico has seemingly rebounded from the mid-year loses of Ashley Rollins and Christine Fernandez, but UNLV's depth will be the deciding factor in the team winning a third straight championship. Meanwhile, don't be surprised if a freshmen takes medalist honors. The Lobos' Mikaela Backstedt has had seven top-10s this season, but look for UNLV's Da Sol Chung to break through with her first career win.

Defending champion: Princeton; Cindy Shin, Yale
__Field:__Brown, Columbia, Dartmouth, Harvard, Penn, Princeton, Yale
Skinny: What's traditionally been a two-team race between Princeton and Yale will remain the storyline in 2006. Princeton has one team title to its credit in 2005-06 and gets the nod to make it three conference crowns in row. Individually, Princeton junior Sharla Cloutier, fifth in the Ivy Championship in 2004 and third a year ago, will take the next step and walk away with medalist honors.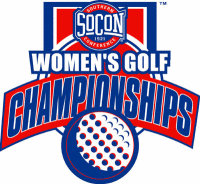 Defending champion: Furman; Jenny Suh, Furman
Field: Appalachian State, College of Charleston, The Citadel, Elon, Furman, UNC-Greensboro, Western Carolina, Wofford.