The Loop
Conferences Calls—Women, second edition
Having split on my predictions of the outcome at the ACC (got Duke right) and the SEC (took Georgia instead of victorious Auburn) championships, here comes an attempt at some more fearless forecasting of the next wave of conference tournaments.
Defending champion: Illinois State; Meaghan LeBlanc, Bradley
Field: Bradley, Creighton, Evansville, Illinois State, Missouri State, Northern Illinois, Southern Illinois, Wichita State
Skinny: Bradley is the pick among conference coaches to claim this year's title, receiving six of eight first-place votes in a straw poll prior to the championship. The Braves are the choice here, too, to keep Illinois State from becoming just the second MVC school to win three straight conference titles. Meanwhile, the fight for the individual title could be the most entertaining of any in any conference. Bradley's Meaghan LeBlanc and Illinois State's Samantha Richdale are both seniors from Canada on their way to becoming the third and fourth players to win all-conference honors all four years, and the took have earned medalist honors in the MVC the past three years. Look for Richdale to make it three conference championships in four years.

Site: Palm Valley GC, Goodyear, Ariz. (Par 72, 6,160 yards)
Defending champion: Portland State; Sophia Choi, Northern Arizona
Field: Eastern Washington, Idaho State, Montana, Montana State, Northern Arizona, Portland State; Sacramento State, Weber State
Skinny: The conference celebrates its 13th women's golf championship with Portland State gunning for a fourth straight title. Northern Arizona and Sacramento State both could challenge the Vikings, but look for the streak to continue. Sophia Choi, defending champion a year ago, is the heavy favorite to become the first conference player to claim two consecutive individually titles, having already been named conference Player of the Year. The only serious threats will come from her teammate and current freshman of the year July, Ali Carter, and Portland State's Haley Brown.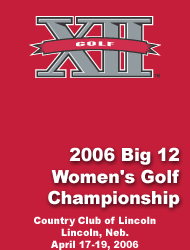 Site: CC of Lincoln (Neb.) (For live scoring, check out Golfstat)
Defending champion: Oklahoma State; Annie Thurman-Young, Oklahoma State
Field: Baylor, Colorado, Iowa State, Kansas, Kansas State, Missouri, Nebraska, Oklahoma, No. 18 Oklahoma State, Texas, No. 13 Texas A&M, Texas Tech
Ohio Valley[#image: /photos/55ad7040b01eefe207f66c19]|||Ohio_valley|||
Site: Drake Creek GC, Ledbetter, Ky.
Defending champion: Jacksonville State; Brittany Klein, Eastern Kentucky
Field: Austin Peay, Eastern Illinois, Eastern Kentucky, Jacksonville State, Murray State, Samford, Tennessee Tech.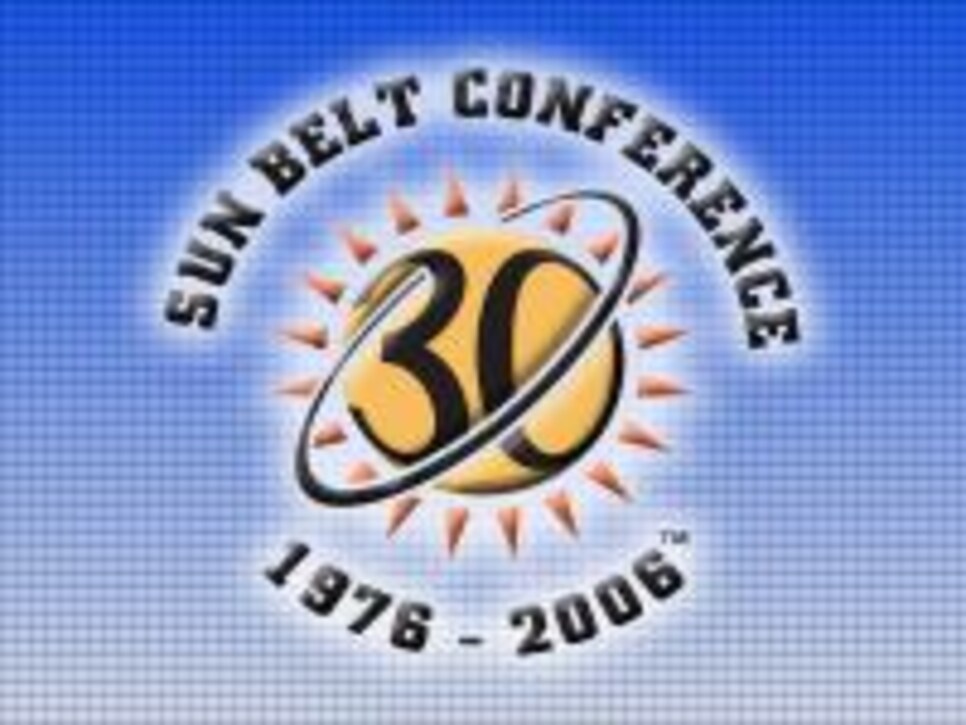 Site: PGA GC, Port St. Lucie, Fla.
Defending champion: Denver; Emily Hoeper, Denver
Field: Arkansas-Little Rock, Arkansas State, Denver, Florida International, Louisiana-Lafayette, Middle Tennessee, New Orleans, North Texas, South Alabama, Troy, Western Kentucky.
Skinny: Expect some déjà vu in Port St. Lucie, where Denver and its top player, Emily Hoeper were victorious a year ago. Both will walk away with the same honors again this year, the Pioneers taking their third straight conference title. Hoeper's victory, though, won't be in a playoff like a year ago, but more than likely will come in the form of a rout as the junior from Kansas City already claimed several Denver school records this past fall by opening the season with a T-2 finish at the Ptarmigan Ram Fall Classic, followed by two wins at the Ron Moore and the CU Heather Farr Memorial.