The Loop
Conferences Calls—Men, fifth edition
Four more berths to the NCAA regional field are up for grabs in the next few days. Here is how we see things shaking out:
Site: Sunriver (Ore.) Resort Crosswater Course (For live scoring, check out Golfstat.)
Defending champion: New Mexico; Nick Becker, BYU
Field: U.S. Air Force Academy, No. 6 BYU, Colorado State, New Mexico, San Diego State, TCU, Utah, No. 7 UNLV, Wyoming
Skinny: There's definitely a fair number of storylines to follow as the MWC is played at Crosswater for the sixth straight year. This time around, it serves as a preview of nationals as the NCAA Championship will be held there in June. New addition to the conference TCU is coming off winning the Conference USA title four straight times, while three-time defending MWC champion New Mexico looks to extend the mark to four. Both teams are solid but not spectacular, giving the rest of the field a definite chance to claim the title. The likely teams in the hunt will be UNLV, BYU and San Diego State. The Rebels have held their own in the post-Ryan Moore era, with two wins, but their line-up lacks post-season experience and that could be an issue. San Diego State is an upstart with more talent than you might realize (four players having posted top-five finishes this year), but the question of how they'll hold up in the post-season also is a big one. Thus, we're going to go with BYU, a squad that has the ability to go low, that doesn't mind flying in under the radar and that has players that might not might be colorful but are confident. Meanwhile, like the team race, the individual title is pretty wide open. New Mexico senior Jay Choi has a spring victory and the talent to win under pressure. BYU senior Oscar Alvarez won the Morris Williams a few weeks ago yet has had two middle of the road showings since. San Diego State's Aaron Goldberg and Andrew Scott have outside shots, as does TCU's Jon McLean, but we're thinking the final result will be Alvarez holding off a hard charging Andres Gonzalez of UNLV, winning by two shots.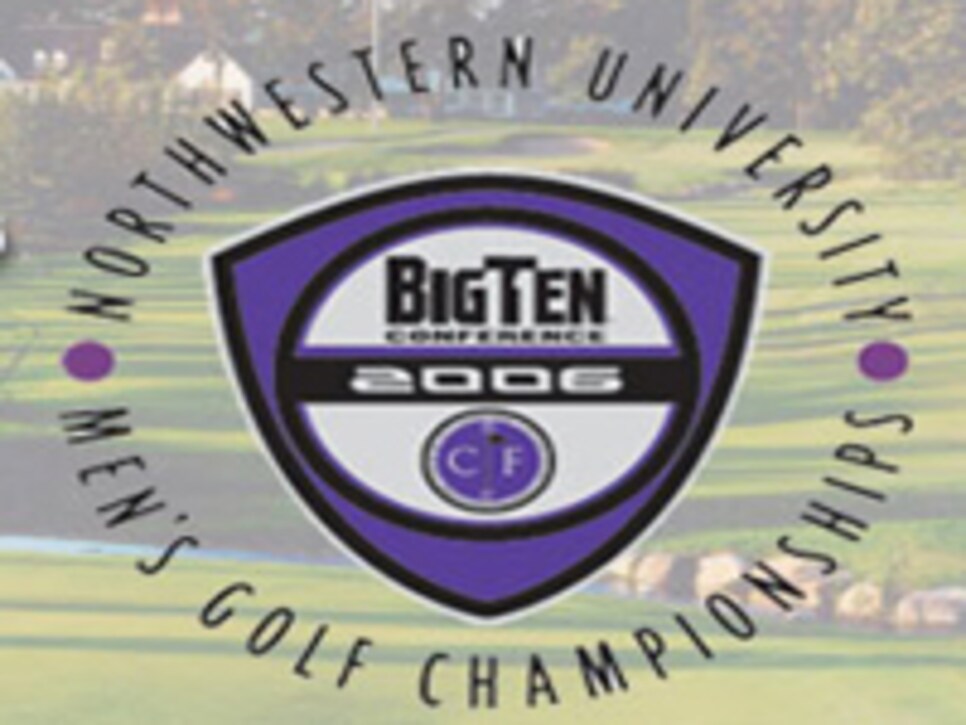 Defending champion: Michigan State; Jeff Overton, Indiana
Field: Illinois, Indiana, Iowa, Michigan, Michigan State, Minnesota, Northwestern, Ohio State, Penn State, Purdue, Wisconsin
Skinny: It's a bit of a down year for the Big Ten, with no teams ranked in the top 25 (Northwestern and Minnesota having fallen off the list during the season). Both the Wildcats and Golden Gophers will be in the mix, as will some teams that haven't made much noise this season contend—specifically Michigan State, with senior Matt Harmon more than capable of carrying the defending champion Spartans. Ohio State could be a factor too. But the conference's hottest team is Indiana, winner of two of its last three events, and while having three freshmen in the lineup (Jorge Campillo, Drew Allenspach and Seth Brandon), the Hoosiers are able to feed off youthful exuberance to overcome lack of experience. Look for IU to win its nine Big Ten title, but just its third since 1976. No doubt, too, Campillo, Allenspach and Brandon will all also be in the hunt for medalist, as will Northwestern junior David Merkow and likely fifth-year senior Dillon Dougherty. But we'll take Harmon, a gritty player who impressed with his victory at the Schenkel E-Z-Go Invitational in March.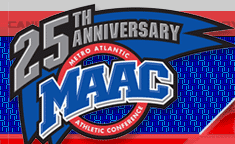 Defending champion: Loyola (Md.); Bryan Bigley, Siena
Field: Canisius, Fairfield, Iona, Loyola (Md.), Manhattan, Niagara, Rider, St. Peter's, Siena
Skinny: Loyola comes in as the three-time defending champion, but will find a fourth straight title tough to win thanks to a game Siena squad. The last time the Saints won the MAAC title was 1991 and we're figuring that they're finally due. Individually, Siena junior Bryan Bigley has a 74.59 stroke average, second to Loyola's Michael Mulieri (73.76), but we think he'll be able to pull off the mild upset and claim the top honor.
__[#image: /photos/55ad700eadd713143b42157a]|||Wac_men|||Site: Crane Creek CC, Boise, Idaho (Par 71, 6668 yards)
Defending champion: SMU; David Inglis, Tulsa
__Field:__Boise State, Fresno State, Hawaii, Idaho, Louisiana Tech, Nevada, New Mexico State, San Jose State, Utah State
Skinny: As has been the case with many of the conferences, turnover in the ranks has some new faces for 2006, or more memorably some teams that aren't still there. A year ago, SMU was declared the tourney winner when the team the school tied with in regulation, Tulsa, was forced to leave because they otherwise would have missed their flight home and exams for many the next day. Of those set to play in 2006, three seem to stand out as legitimate contenders: New Mexico State, Nevada and Fresno State. We'll take the conference newcomers in the Aggies, but only by a slim margin. Meanwhile, individually the conference will get a new winner for the first time in four years after David Inglis equaled Justin Leonard's mark of winning the title all four seasons in school. The candidates to replace Inglis on top of the leader board are varied with no clear cut selection. New Mexico State's Danny Bowen has the most recent tournament win, while Fresno State's Jason Anthony and Brian Kelley are both playing solid of late. Still, the individual with the best chance for victory is Boise State senior Graham DeLaet, who already has nine college titles to his credit but has yet to win a conference championship.