The Loop
Conference call, April 29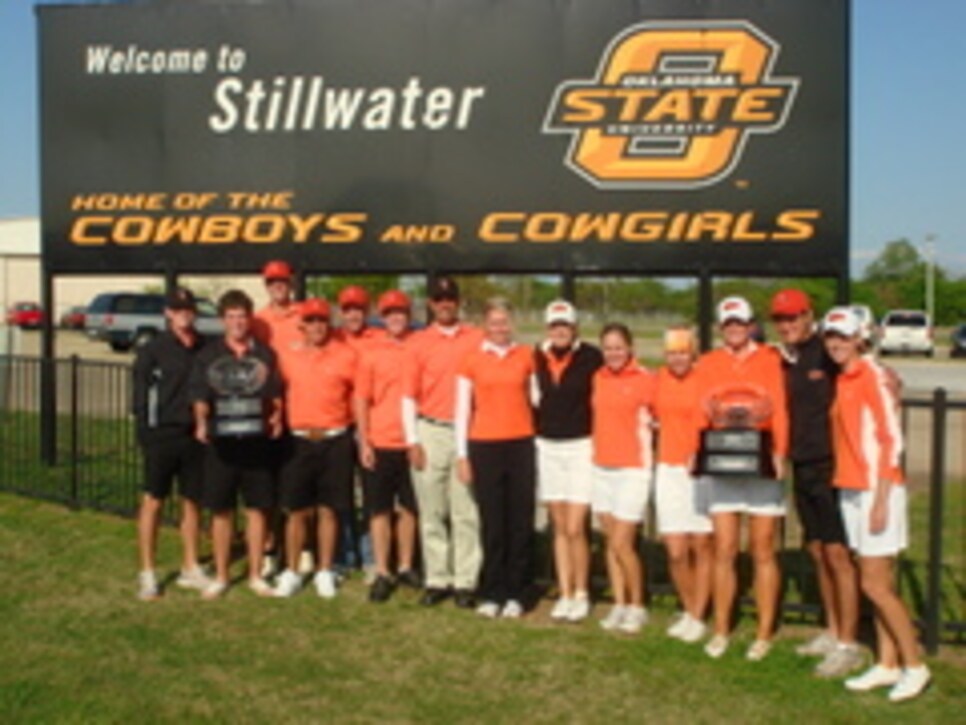 51 conference titles. Just let that sink in a minute.
I know there are some who think I speak too kindly about the Oklahoma State men's golf program, but facts are facts.
And 51 conference titles (in 62 years no less) is an amazing accomplishment.
The Cowboys' 20-stroke victory over Texas at the Big 12 Championship last weekend was impressive not so much as a singular feat but in its inherent repetitiveness. From afar it appears that you actually have to work pretty hard to mess things up with the OSU program. Indeed, I respect coach Mike McGraw an awful lot, but I'm not so sure I couldn't actually win some hardware if given the helm in Stillwater for a while.
Photo above of the two teams at the Stillwater airport courtesy of the OSU Sports Information Department.
Here's the updated conference chart. The Pac-10 and WAC men's titles will be handed out tomorrow with USC and New Mexico State looking to hold on to their leads.