Interactive
A Comprehensive History Of Every Change Made To Augusta National Golf Club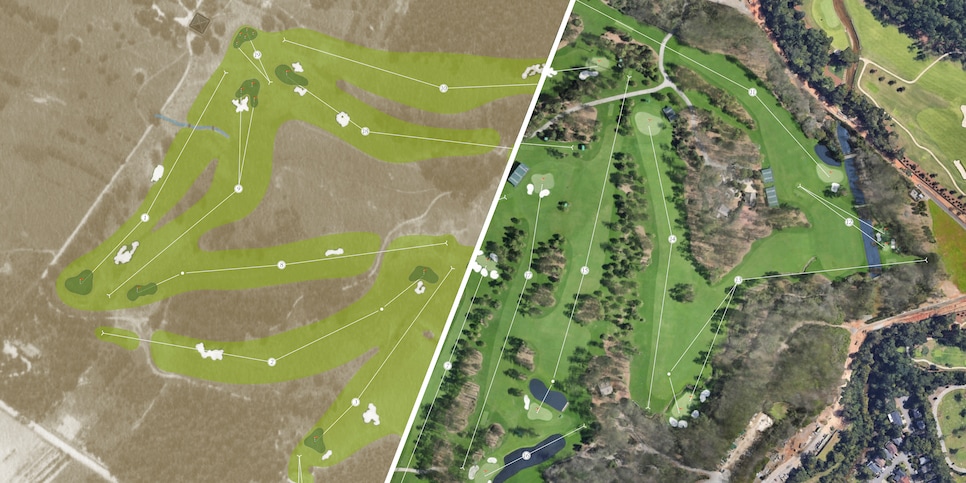 The late golf writer Charles Price said it best: Augusta National was never the most revolutionary golf-course design in America, but it certainly was the most evolutionary. Of course, it was evolution sped up considerably by man. The moment the inaugural tournament concluded in 1934, club officials were assessing ways to improve their Georgia peach. They reversed the nines, for instance, then spent the next few summers chopping away at selected holes with shovels and pickaxes, under the direction and approval of co-designer Robert Tyre Jones Jr., the retired legendary amateur who also co-founded the club.
Even Jones didn't realize the drumbeat of change would never cease at Augusta. Champion golfers, course architects, even longtime Masters chairman Clifford Roberts subsequently suggested modifications that were implemented. As time ticked on, holes were further altered to address playability, agronomics, spectator convenience, and most recently, 21st-century club and ball technology.
In this reimagined version of a popular interactive feature that debuted in 2011, we have graphically documented every architectural change at Augusta National, from its original state in 1934 right up to the most recent alterations to the par-5 13th hole before the 2023 Masters. Though minor in context to other updates, the club also moved the tees back on the 11th and 15th holes ahead of the 2022 Masters and the par-4 fifth hole in 2019. (Click the holes below for more details.)
To bring these changes to life, we enlisted the talents of computer artist Chris O'Riley to prepare a succession of detailed diagrams based upon our 40-plus years of research. To see the history of all 18 holes select a hole number/year below.
(Opening aerials: Courtesy of the Alister MacKenzie Institute/AlisterMacKenzie.org)