The Loop
Column: The PGA Tour's pretend drug policy
When I wrote the first national story about the steroids-in-golf issue for Golf Digest back in 2007, I was struck most by two pieces of information that came out of the reporting.
It was fascinating to learn how easy it would be for a player to find and use a $40 cream that would give him (or her) 10 percent more clubhead speed and do it with virtually no long-term health risk.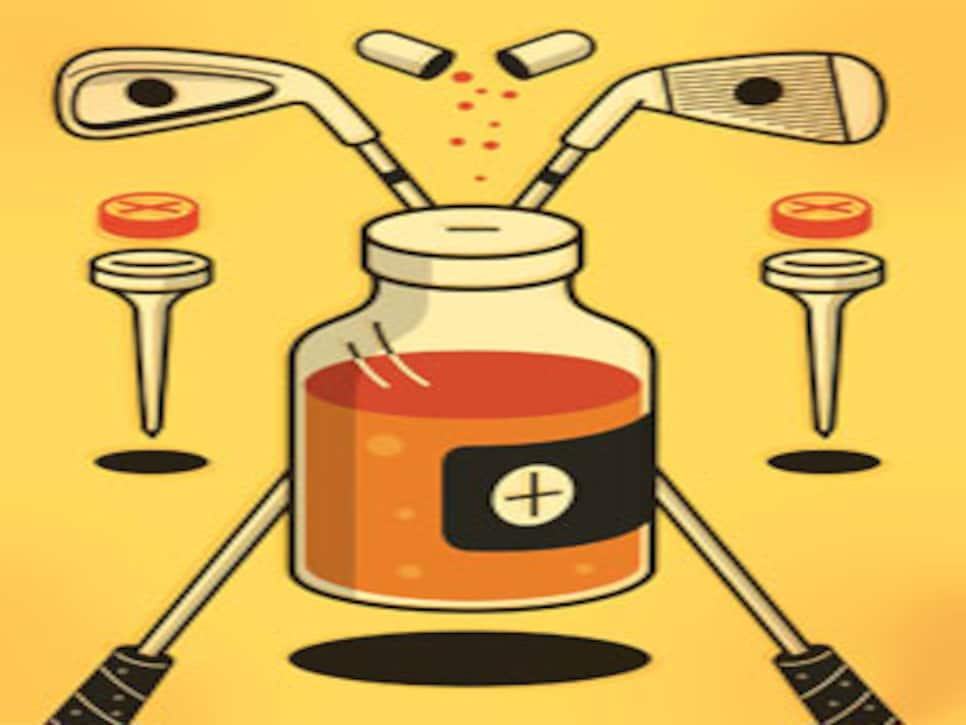 And it was illuminating to hear Dr. Charles Yesalis, the Penn State professor who literally wrote the book on steroids, lay out the pragmatist's guide to building an anti-doping policy.
"You'd want to keep control of the testing, so that if a star tested positive, you could cover it up and deal with it internally,"Yesalis said. "You want to pick specific drugs that apply to your sport. There are loopholes, but what we're talking about is the perception, not the actual ethics or morals of what is happening."
The PGA Tour must have been taking good notes, because what Yesalis described is exactly what has happened over the last six years.
It took less than a day for Dustin Johnson's announcement that he was taking a leave from tour golf to work on personal problems to be followed by reports that the PGA Tour actually suspended Johnson for six months for his third failed drug test -- once for marijuana in 2009 and twice for cocaine, in 2012 and 2014. Johnson was reportedly suspended before, for the failed 2012 test, but maintained publicly than he missed time for a back injury (the tour has refuted the published reports by maintaining Johnson has not been suspended).
The timing of the reports about an official suspension only matters because the PGA Tour doesn't disclose player conduct violations or suspensions. Johnson could be the only player who failed a test since 2009, or he could be one of 100 who did. The tour is content to stand by its statement that it forbids the use of (certain) performance enhancing and recreational drugs, and that it will punish players that violate the rules.
Commissioner Tim Finchem told me in 2007 that he believed in golf's culture of integrity and rule-following, and that "the notion that a player would cheat in this sport is an anathema to the athletes."
If that's really true, the tour's policy should be complete transparency in its drug program. If cheating (or recreational drug use) is so rare, the occasional player who is announced to have been suspended would only serve as more of a reminder about how dedicated the tour is at preserving fair play and protecting the health of its members.
If you're following Vijay Singh's legal dispute against the tour over his suspension for admitting he tried deer-antler spray -- a substance for which the tour doesn't even test -- for its performance-enhancing benefits, it's easy to see why the tour is fighting so hard to keep from having to reveal what players have tested positive for a banned substance and what the punishments have been for those violations.
The term "punishment" can be pretty elastic when everything happens in secret.
How would it look if a journeyman like Doug Barron got suspended for a year for elevated testosterone and a star player received a different punishment for the same violation? Or if one player got fined for a positive test, while another got some secret time off or received no punishment at all?
It would mean the tour's primary concern is a player's marketing value, not enforcing basic fairness.
Nobody believes Finchem and the tour will adopt Olympic-level openness about anti-doping. In a couple of years, we'll see if it matters. PGA Tour players will go to Rio for the 2016 Summer Olympics -- where they'll get the same random drug tests as the swimmers and track stars, and be held to standards that make the tour's drug policy look like a junior high science project.
If the winner loses his gold medal because he used testosterone cream or smoked a joint, I'll bet we hear about it. And I bet they won't give it back if he promises not to do it again.