Style
Wear these colors to energize your golf game
*All products featured on Golf Digest are independently selected by our editors. However, when you buy something through our retail links, we may earn an affiliate commission.*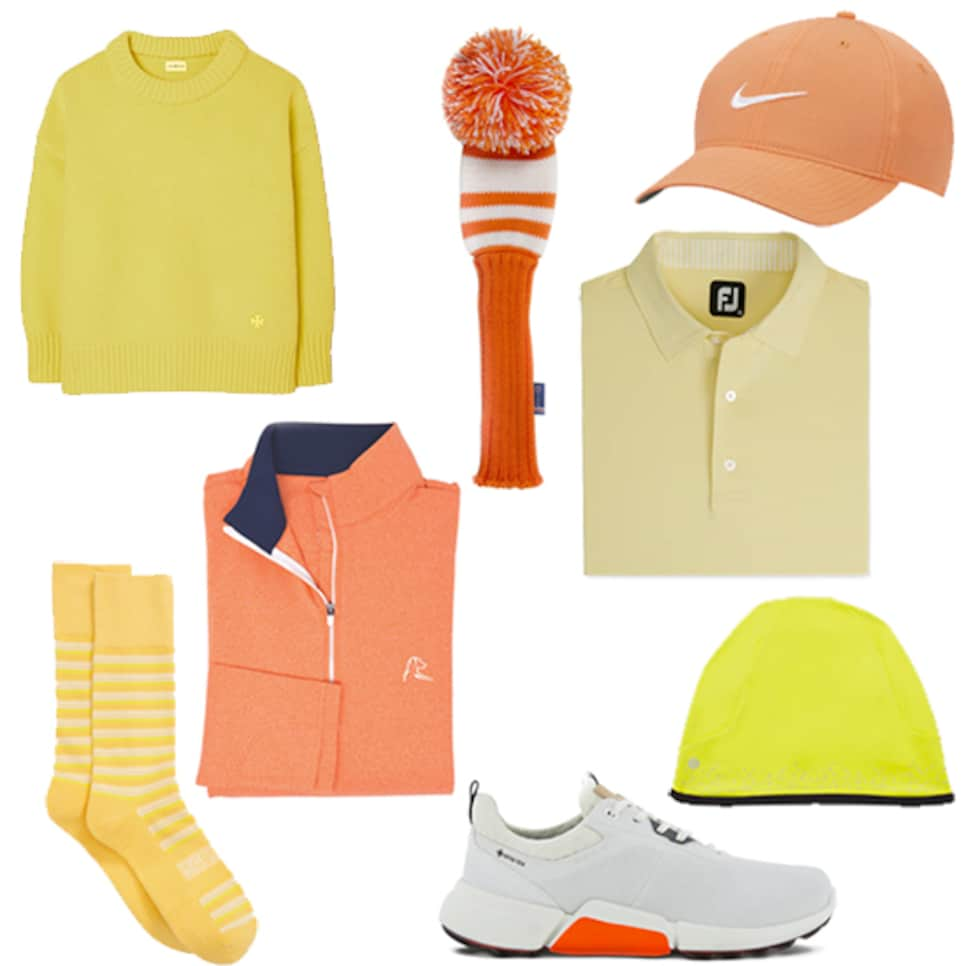 Sometimes you need an extra boost of energy before heading to the course. From busy schedules, early-morning tee times or just a lull in your game, low energy levels are common late in the season. There's no reason, though, to lose momentum going into the fall. Before you reach for an energy drink or refill that coffee cup, why not consider an outfit change to lift you up? We caught up with fashion psychologist Dr. Dawnn Karen, the author of "Dress Your Best Life," a book about how clothes influence behavior for the wearer and those around him/her, to see if a new shirt might help you play better golf when you are feeling low. She recommended two colors if you're looking to boost your energy and spirits: yellow and orange.

Orange, she explained, is for alertness and vitality: "Think of it as injecting some Vitamin C into your wardrobe." The bold color can embolden your game and infuse your mood with positivity and feelings of empowerment. The color can be found in a variety of different shades that can suit any look without coming off as too Halloween-inspired. Those new to the color might prefer a muted or pastel orange paired with navy or beige slacks to start.
Rickie Fowler is known to wear orange during Sunday final rounds—for its zest but also for its sentimentality; orange is the color of his alma mater, Oklahoma State.
If orange isn't for you, Karen also recommended trying yellow. During the pandemic, Karen actually "prescribed" yellow to a doctor who was experiencing fatigue and depression from her grueling work hours and the ongoing uncertainty. "Yellow is a happy color," Karen said. "High energy, stimulative for both the wearer and the perceiver. Happiness, joy, hope, cheerfulness, approachability."
For an expert lesson on donning yellow on the course, look to the 1970 Open Championship. Doug Sanders and Jack Nicklaus battled for the claret jug wearing ochre and sunflower sweaters, respectively. Sanders, whose signature colorful outfits earned him the nickname "Peacock of the Fairways," completed his look with honey trousers.
Whether you're looking to feel more alert or optimistic, these pieces are worth considering when you're building your golf wardrobe.