Course Rankings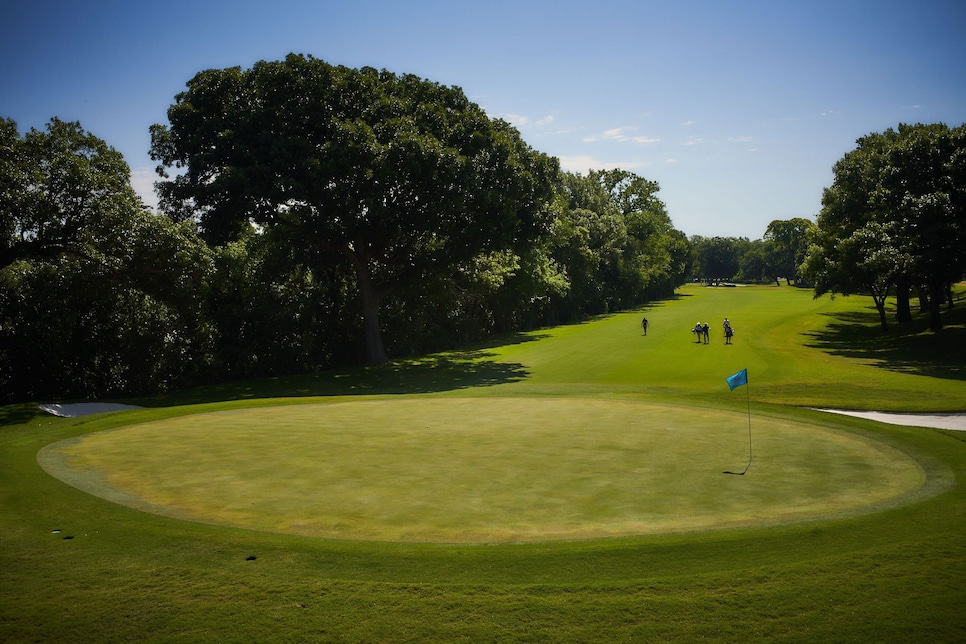 Darren Carroll for Golf Digest
161. Colonial Country Club
We give credit to Texas golf historian Frances G. Trimble for establishing the fact that Perry Maxwell, not John Bredemus, originally designed Colonial Country Club for Fort Worth businessman Marvin Leonard. Both architects submitted routings. Maxwell's was used, while Bredemus supervised construction. Colonial sported the first bent-grass greens in Texas when it opened in 1936. In 1939, the USGA awarded Colonial its 1941 U.S. Open, the first ever in Texas, so Leonard brought Maxwell back to toughen the course. He added 56 bunkers and created the present par-3 fourth and par-4 fifth (two of the famed Horrible Horseshoe trio of holes) and a par-3 13th (since replaced following a 1968 rechanneling of the Trinity River). Keith Foster's 2008 restoration wasn't to everyone's satisfaction. In 2021, Gil Hanse and his team will perform a completion restoration of the Maxwell design.
100 Greatest history: Ranked 1966 through 2008. Second 100 Greatest history: 2013 to current. Highest ranking: Second 10, 1969 through 1984. Previous ranking: No. 155.
Watch Golf Digest's latest "Every Hole At" course videos below:
Panelist comments, Colonial Country Club:
"A great mix of long and short holes, doglegs and straight-aways. The tree-lined fairways force a player to shape the shot, lots of forced fades/draws. Beautiful bunkering and stone-lined waterways complement the lines of the mounds and putting surface contours, all framed by a backdrop of walnut and oak trees for a very pleasing walk."
"Despite lacking incredible vistas or elevation changes, Colonial is a course that will test your ball-striking skills. It's similar to Winged Foot in that regard—an outstanding test of golf on an otherwise benign piece of land."
"Colonial Country Club provides an excellent test and a good mix of challenging holes and birdie opportunities. No wonder Ben Hogan is revered there. Playing to a par-70, the Colonial always challenges the tour players, club members and their guests. A special place!"
"A great classic routing with narrow corridors requiring you to work the ball both ways. There is very good variety and no two holes feel similar. Tough to beat Colonial as being one of the crown jewels of golf in the Southwest."
"Internal contours of greens were surprisingly bland for Perry Maxwell. But once you learn that he came back after construction to help make the course more difficult, it makes sense."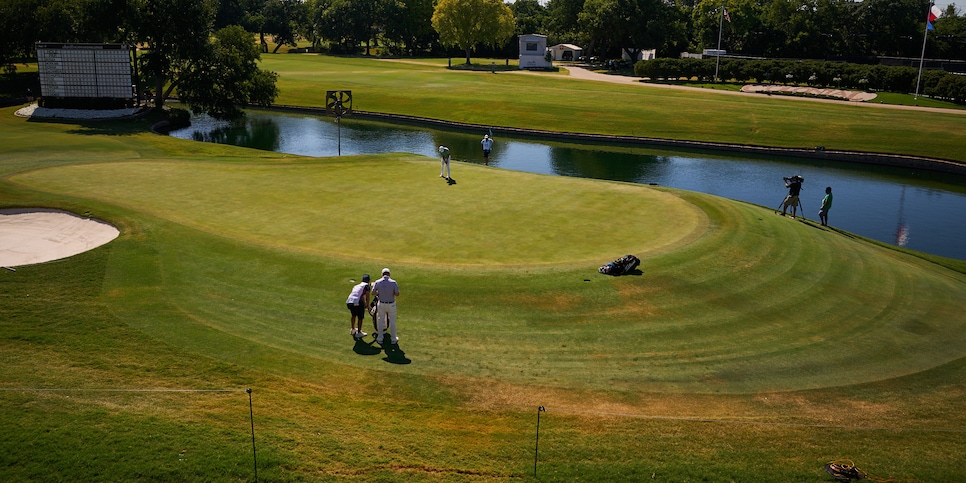 Darren Carroll for Golf Digest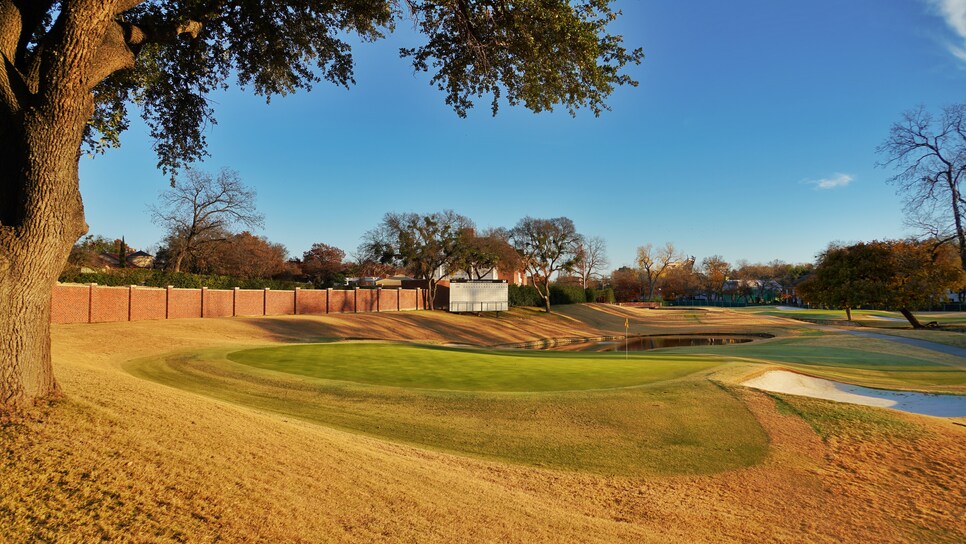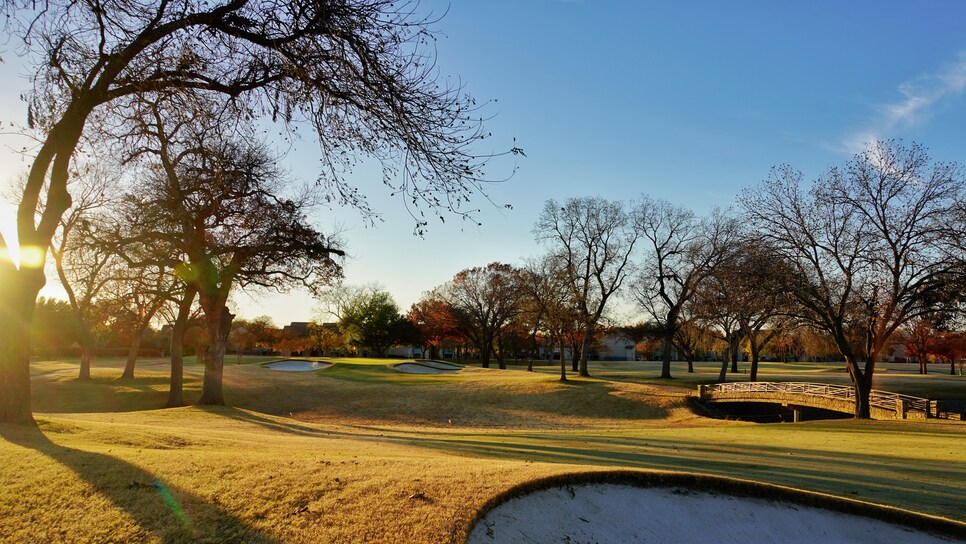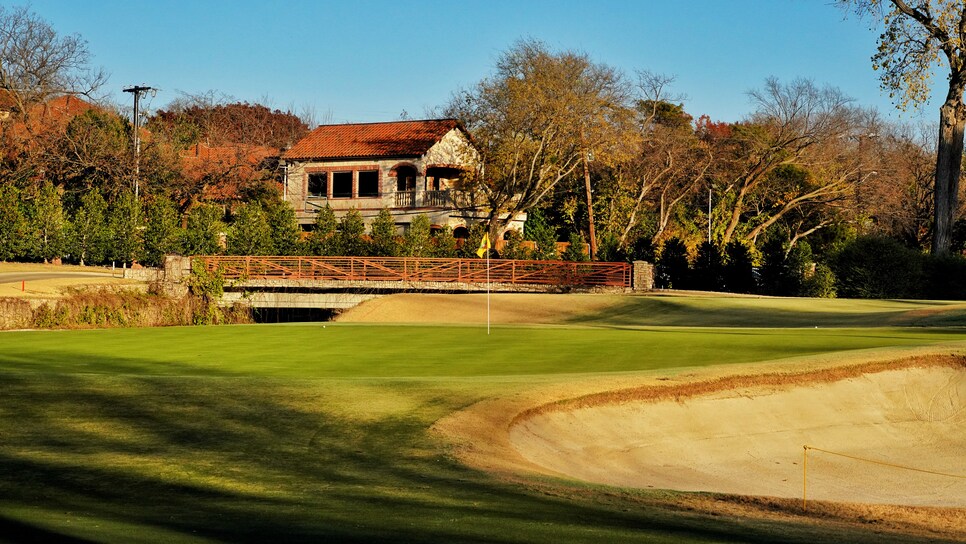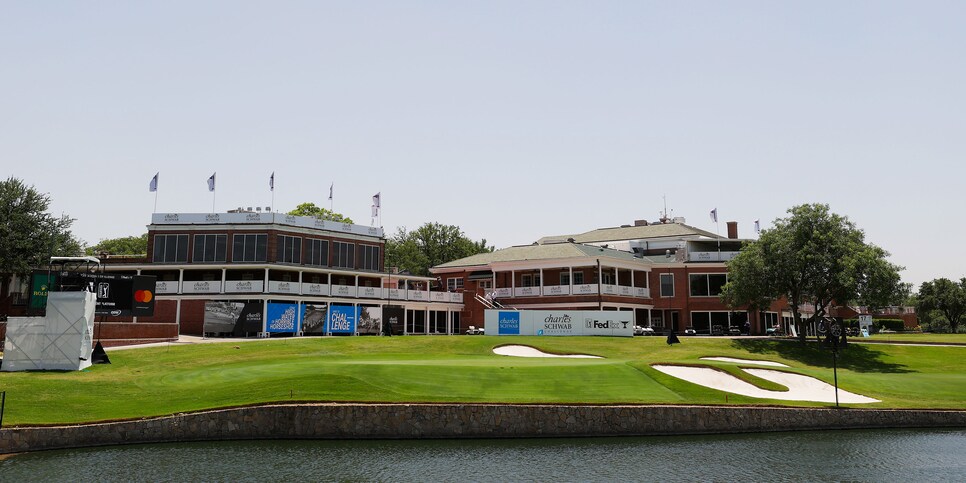 Photos: Courtesy of Jon Cavalier