OLD MAN MORIKAWA
Collin Morikawa's theory on why he didn't play better this year is not one you'd expect to hear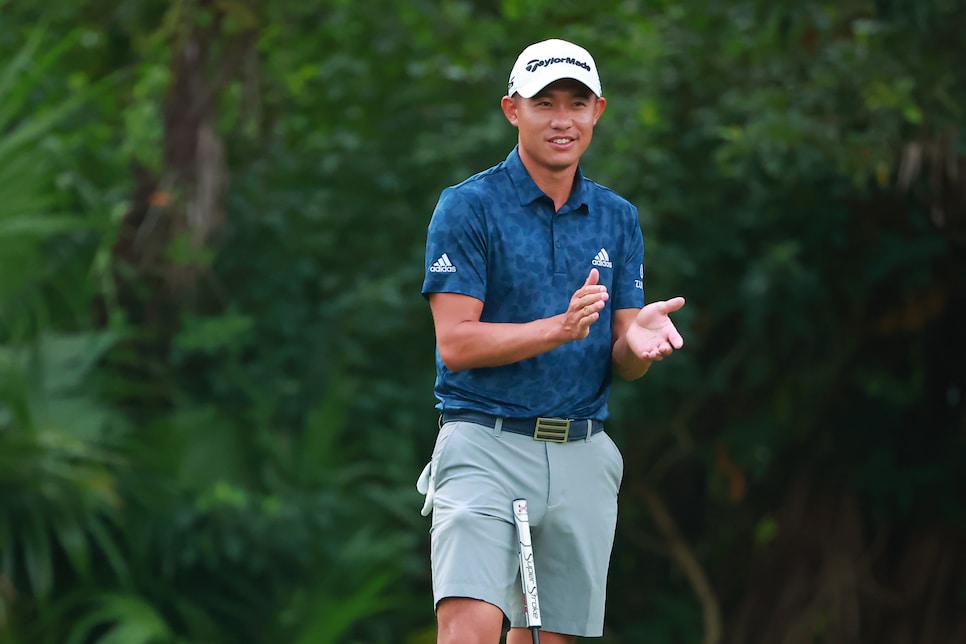 Collin Morikawa hasn't won a golf tournament in nearly a year and, no, he's not exactly thrilled about that fact. Talking to reporters Tuesday in Mexico ahead of the World Wide Technology Championship at Mayakoba, he has a few theories on why he didn't produce better results in 2022.
One of those premises is not exactly something you'd expect to hear coming from a 25-year-old two-time major champion who is seemingly in the prime of his career.
"To be honest, I think it's just getting old," Morikawa said. "I mean, man, like I drank way more in college than I ever do now, but apparently when you get older, your body just moves differently. I still feel great, like everything feels great, everything moves great, but it's just not as clean as it was. And the maintenance I have to do now is just a little bit more. It doesn't mean I need to do anything crazy, I'm not changing anything really. It's just getting my body to where I need it to be."
Since his last victory last November at the DP World Tour Championship in Dubai, he's collected five top-five finishes and a runner-up at the Genesis Invitational in February thanks to a final-round 65. Morikawa finished fifth at both the Masters and the U.S. Open but did not play well at the PGA Championship (T-55) or the Open at St. Andrews (missed cut). He's dropped from No. 2 in the World Ranking to start the year to ninth, as he prepares to play this week at Mayakoba.
The lack of desired results is why he added this week's stop, looking for one more spark before the end of the year.
"This year's been fairly stressful, a little frustrating at the same time," Morikawa said. "I think some guys are definitely taking it easy and I've kind of ramped it up just trying to kind of figure things out. I want to finish this fall on the best foot forward as possible. That's why I come to these tournaments, is to come out here and play well and hopefully win."
Morikawa has traveled a ton over the last three-plus years and says that he can't recall going more than a month during that span without playing in a tournament. It's all a necessary part of his job, and he loves what he does, but it is something that caught him by surprise as the year progressed.
This week marks his third fall event, after playing in the Zozo Championship (T-45) and the CJ Cup in South Carolina (T-29). He loves the vibes in Mexico, says it reminds him of traveling to similar locations during his amateur days and is hoping that it sparks some good golf during the week.
"The game's feeling good," he said. "But for me, a lot of it is just to really build on this, what happened through this year in '22, and just come out swinging in '23. I'm going to use this kind of fall season no matter how it turns out just to kind of fire myself up for '23 and be ready come beginning of January."