Where is that sound coming from?
Collin Morikawa confirms 'farting noises' caused him to back off his final tee shot at The Open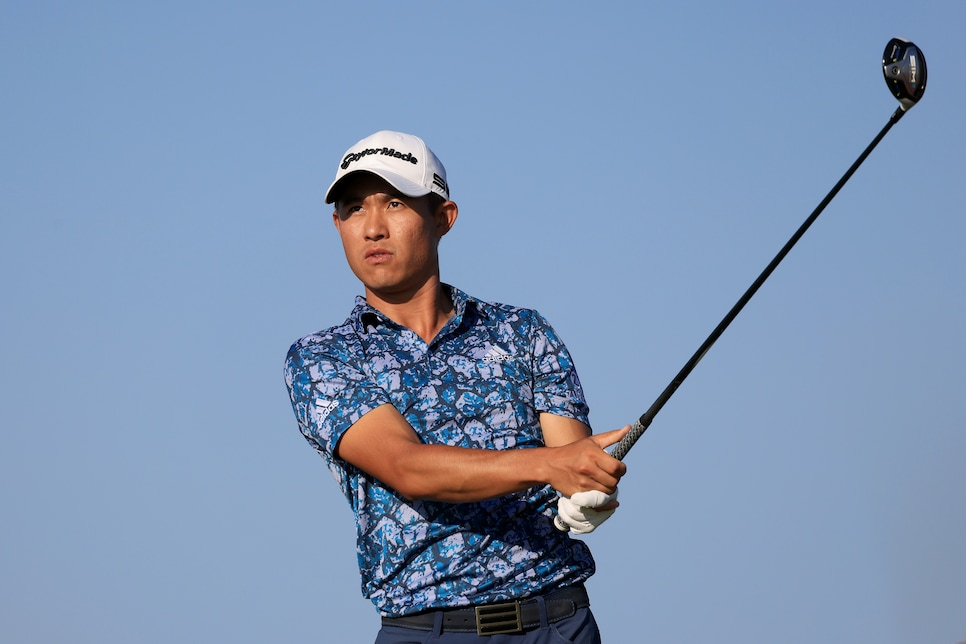 Collin Morikawa could not have looked more comfortable closing out his second major championship by winning The Open on Sunday. Nothing at all seemed to bother the 24-year-old—not the history at his fingertips, Jordan Spieth charging behind him or a fan's rather sophomoric gag on the 72nd hole of the tournament.
You may recall seeing a giggling Morikawa, holding a two-shot lead, step away from his tee shot on the 18th tee at Royal St. George's. The NBC broadcast thought it might have been a whoopee cushion, which Wikipedia quite perfectly defines as "a practical joke device involving flatulence humor." They weren't far off, but it turns out the prank was a bit more technologically advanced.
"Some spectator, at some point in the day, snuck a little old school microphone, like a recording. Threw it underneath one of the marshals around there and started playing these farting noises right as I was about to swing," Morikawa said on Barstool's Pardon My Take podcast.
"Louis, his caddie, my caddie, we all knew it was a farting noise. But we seriously thought it was from the spectators. We thought someone was playing it on their phone. The marshals were all looking, we're looking around, the marshal digs in the grass and pulls this little recorder out. What're the odds of that happening?"
Morikawa re-grouped, piped his tee shot down the right side of the fairway and cruised to a Open-clinching par. The kid is truly unflappable—which sounds like a flatulence joke, but it's really not.