Tour Life
Collin Morikawa clinches PGA Tour husband of the year by running this errand
Yes, that was Collin Morikawa pushing a shopping cart piled up with rolls of yarn at Hobby Lobby the other day. No, it's not because he finished last place in his fantasy football league.
Instead, Morikawa was just being a dutiful husband helping his wife run some errands as Kat shared on Instagram. Aww. However, she did not share what all this yarn is for: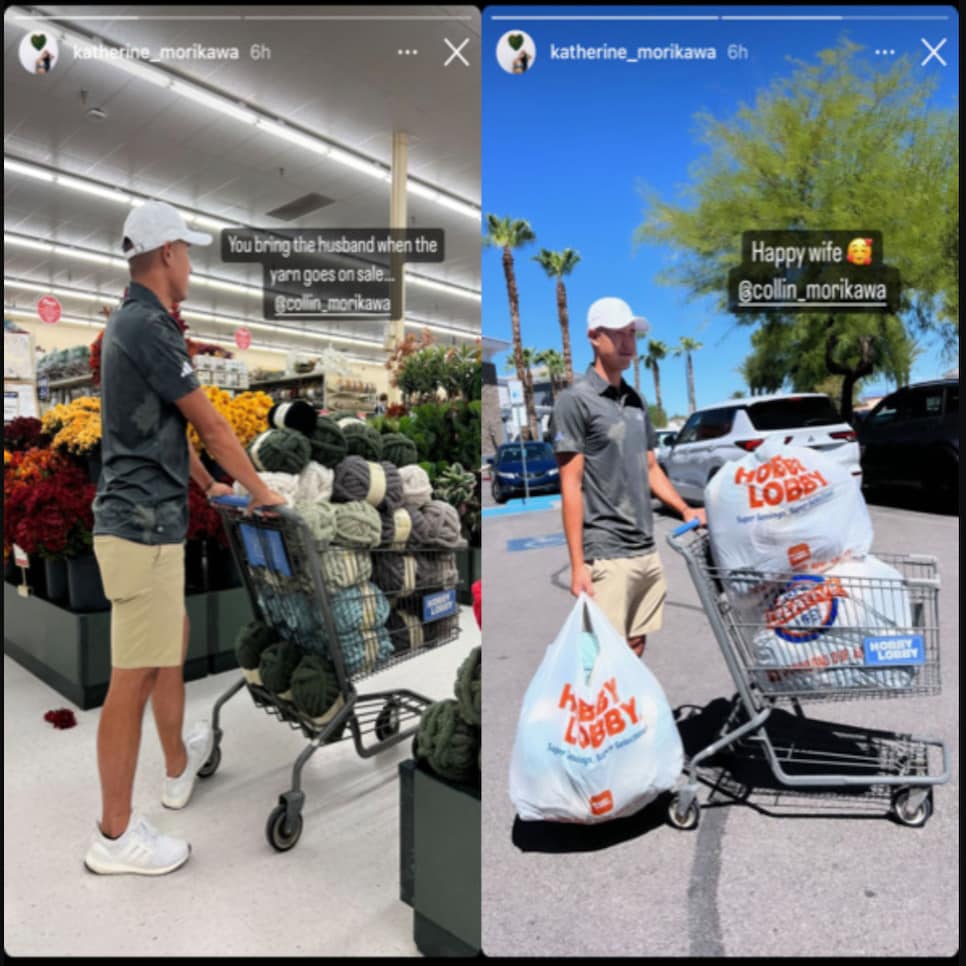 Collin looks thrilled in those photos, huh? But back to the yarn, that's a LOT of yarn. And it's not like you need a lot of sweaters and scarves when you live in Las Vegas. But I can appreciate taking advantage of a good sale.
Anyway, it will be Ryder Cup time soon enough, Collin. Don't worry. But in the meantime, you made your wife very happy. And you may have just clinched the PGA Tour's Husband of the Year Award. Congrats.