College Golf
College golf postseason gets underway, but COVID concerns linger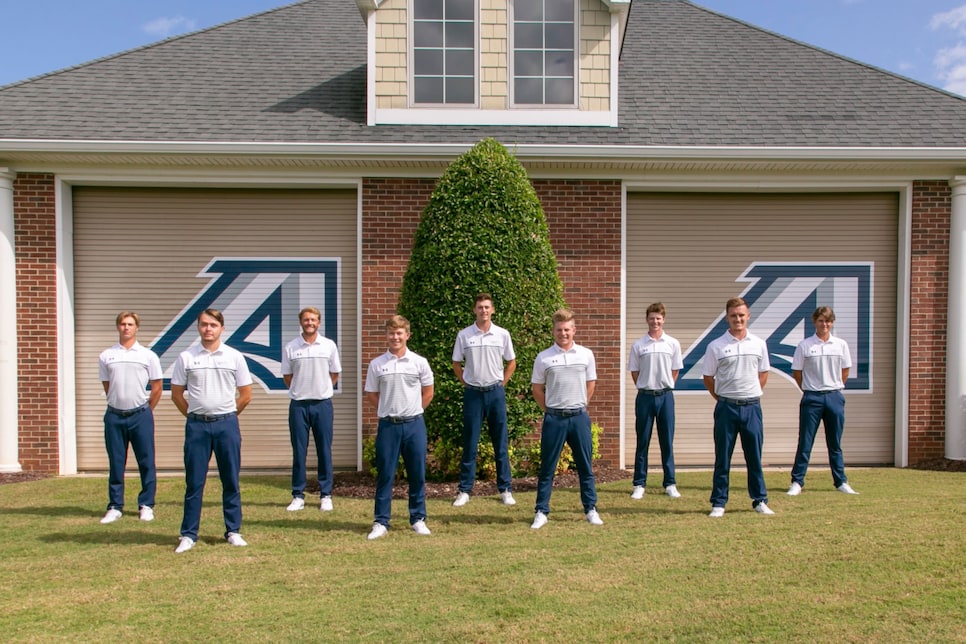 The 2020-21 Augusta men's golf team (photo courtesy of Augusta University)
That there is a 2021 postseason in college golf is something programs from around the country are rejoicing in, the lost finish to the 2020 season hardly a distance memory. But there remains an unspoken nervousness among coaches and players as conference championship get underway, the specter of COVID-19 still lingering large.
Last week, the Augusta men's team, looking for a sixth straight MEAC title, was forced to drop out of the championship after a player within the program tested positive for COVID. Unable to compete for the conference's automatic bid into the NCAA Regionals, the Jaguars saw their 2021 season come to a sudden end.
"It is very unfortunate that we were not able to compete in the MEAC Championship this year," Augusta head coach Jack O'Keefe told GolfChannel.com. "To have our season end abruptly due to COVID is a huge disappointment. I feel bad for our student athletes as they do not get the opportunity to play for a conference championship and postseason. That is the world we live in today and this pandemic has affected everyone in some shape or form. We will learn from this and move forward."
Meanwhile, this weekend Arizona State is playing the Pac-12 Women's Championship at Stanford Golf Club in Palo Alto, Calif., without one of its top players, four-time All-American Olivia Mehaffey. ASU confirmed for Golf Digest that the 2019 Pac-12 individual champion is sidelined while in the COVID health and safety protocol.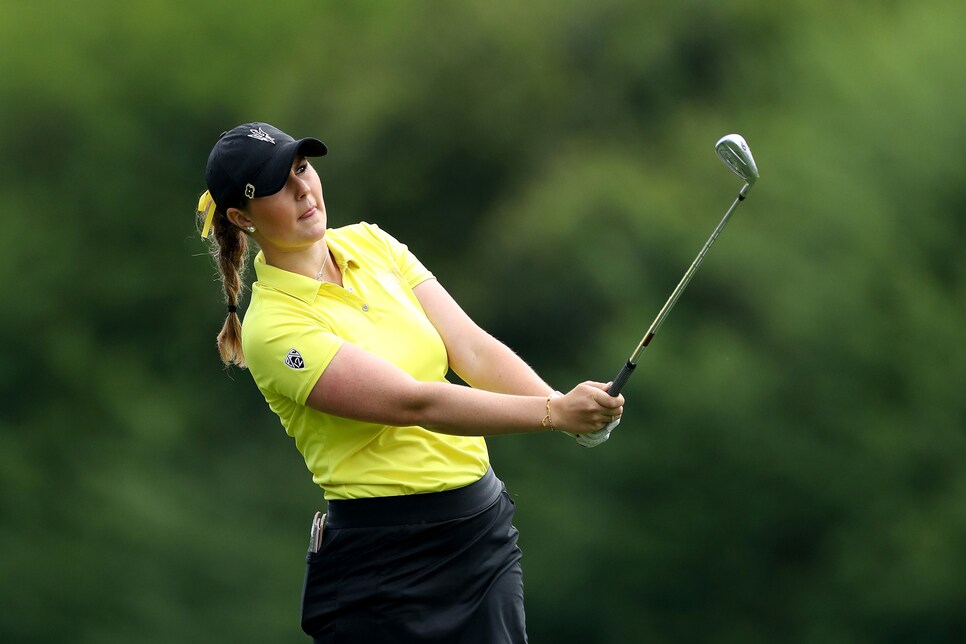 Olivia Mehaffey is out of the Arizona State lineup at this weekend's Pac-12 Women's Championship.
David Cannon
The Sun Devils are the seventh-ranked women's team in the country, according to Golfstat, and the top-ranked program in the conference tournament. On Friday, Mehaffey was named the conference's women's golf scholar-athlete of the year. The 23-year-old from Northern Ireland has had 23 top-10 finishes during her college career and was a key part of ASU's 2017 national championship squad. The Arizona Republic reports that she is expected to be able to play at the NCAA Regionals next month.
After the opening round of play on Friday, the Sun Devils sit in third place, eight shots back of USC and two behind Stanford.