Cold-Weather Tips
The best base layers and thermals for golfers braving the cold
*All products featured on Golf Digest are independently selected by our editors. However, when you buy something through our retail links, we may earn an affiliate commission.*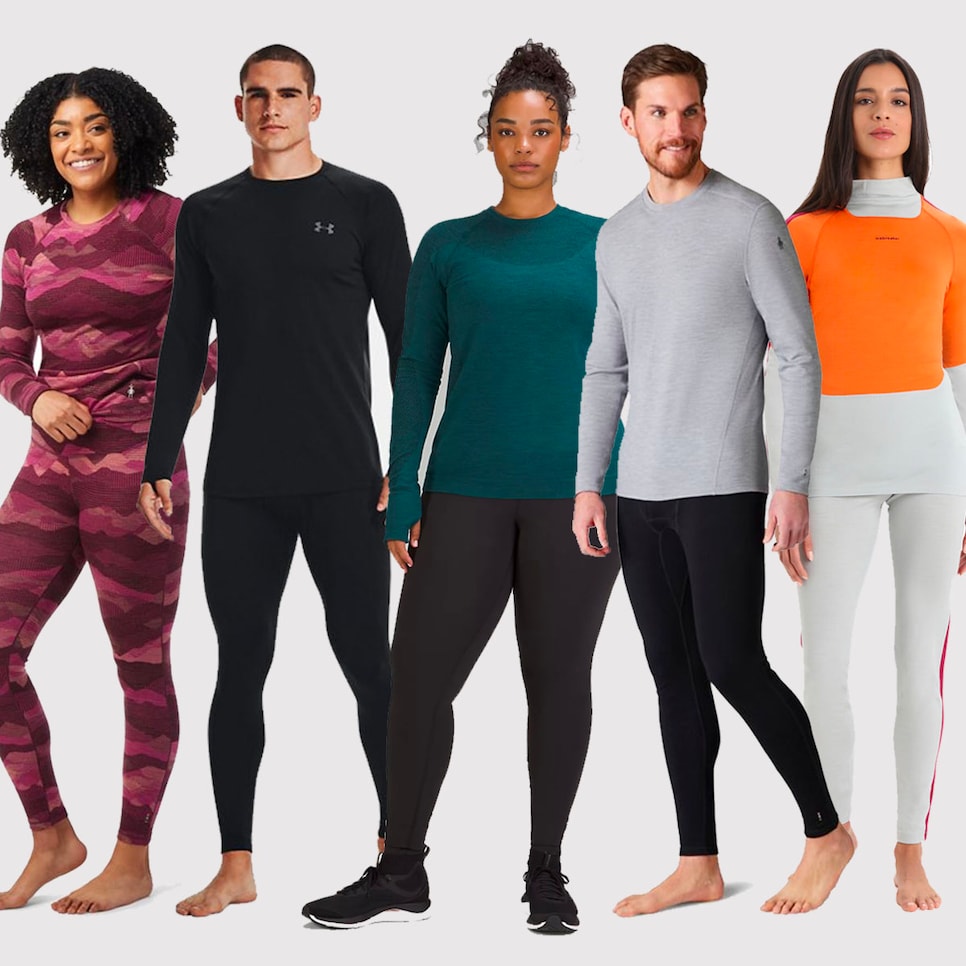 Winter is typically the time when golfers are stuck inside and turn to at-home training aids, putting mats and practice nets to stay loose until the spring. Some are lucky enough to escape the cold (or live year-round in warmer climates) and then there is that special breed of golfer that as long as the course is open, they will be teeing off in any weather. We've rounded up the best base layers for golfers that don't let any forecast deter them. And if you're not ready for a full 18 holes in a tundra, these pieces will also work well for winter workouts or walking the dog for now and when the thaw begins, help you get out on the course sooner.
RELATED: Cold-weather survival guide: Sneaky tips from three golfers who brave the coldest conditions
Base layers are often mixed up with thermals when it comes to staying warm in cold weather. The purpose of a base layer is to retain body heat while absorbing and evaporating sweat. Often referred to as a "second skin," these pieces are designed to regulate body temperature during activity. Thermals are for stationary activities and are designed to add a layer of warmth and insulation.
Men's and women's base layers that are great for golf
Also called long underwear or leggings, base layer pants can be tricky to layer under golf pants. It's much easier to wear these next-to-skin bottoms underneath rain pants, but a quality-made pair will have a lightweight construction that'll comfortably fit under most golf pants, too. Look for a pair that has ventilation and a durable-yet-stretchy waistband that'll stay in place without creating a squeeze.
Wool and Wool-Blend Bottoms
When it comes to material, merino wool and wool-blend pieces are the best for base layers. It's naturally temperature-regulating, wicking and odor-resistant. Synthetic layers—like nylon or spandex—typically cost less than wool but are more likely to trap sweat and odors. When shopping for affordable base layers, polyester pieces with elastane can be a great option. Be sure to move around a bit when you try it on to make sure there is a comfortable amount of stretch, seams are engineered to allow for the mobility required to swing a golf club and the compression is durable enough to stay next-to-skin and add warmth where you need it.
Options under $75
More to consider: