The Loop
Cody Gribble had the weirdest two-putt you'll ever see at the Safeway Open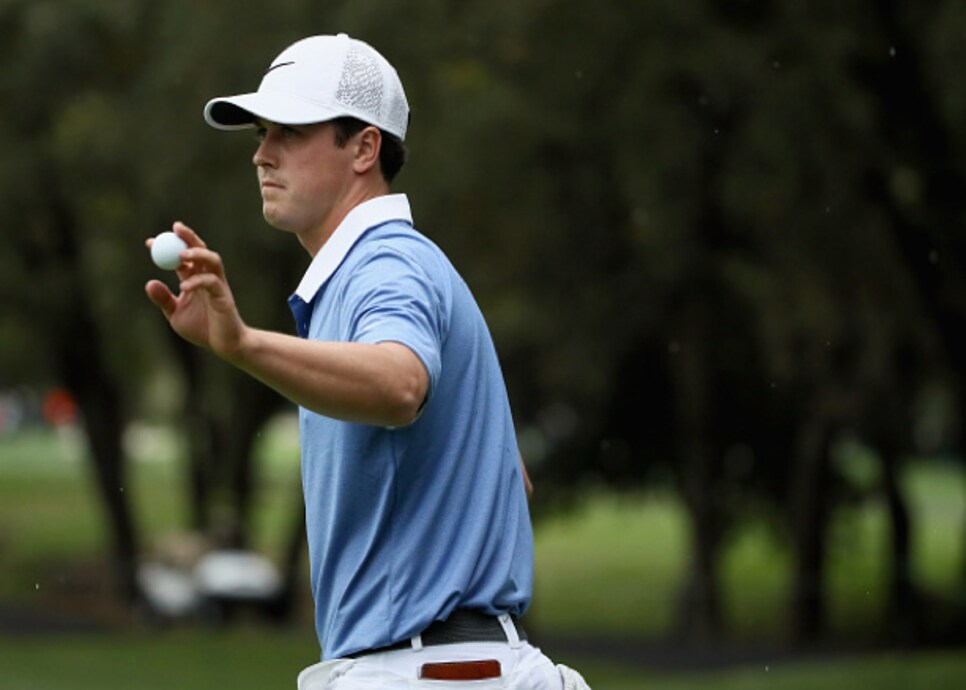 Every golfer knows that feeling of getting a little too frisky with a putt and having to watch in horror as your golf ball starts to roll down a slope. It's a terrible sensation -- and it's something that can happen to even the best players in the world.
However, the way they handle it is usually different than how a weekend hacker does. Take Cody Gribble, who was making his first start as a PGA Tour member this past week at the Safeway Open. Gribble found himself in contention during the third round, but looked like he would make a sure bogey on the par-3 15th hole after blowing his birdie putt some 30 feet past the hole.
Then he totally redeemed himself by sinking the unlikely par putt. Check it out:
And notice how calm Gribble remained as his ball trundled away from the hole. At one point, he even squatted to try and get a better line for his comebacker. Pretty savvy for a PGA Tour rookie.
This is the second time in the past six months we've seen something unusual happen to Gribble on a golf course. In May, the University of Texas product received an all-time bad break when a good-looking approach shot wound up in a water hazard on the final hole of a Web.com Tour event he was trying to win.
But Gribble kept his cool on that day, got up-and-down to save bogey and earn a T-2 finish that helped him earn his PGA Tour card. And on Saturday, Gribble's persistence led to that unusual, but valuable two-putt, which wound up being the difference in him earning his first top-10 finish (T-8) on the PGA Tour.