Equipment
Cobra goes retro with persimmon-looking F7 driver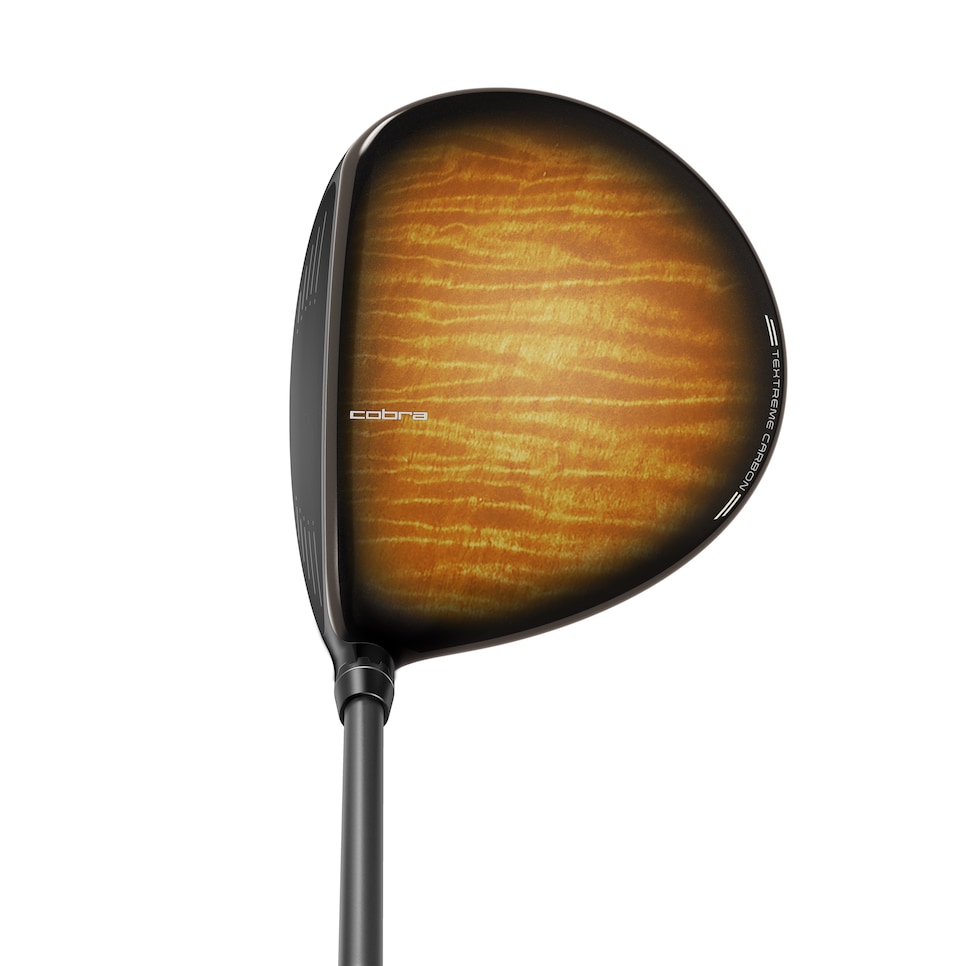 It's appropriate that Cobra Golf is introducing its Heritage collection at the RBC Heritage at Harbour Town G.L. this week. And for gearheads, the most interesting aspect of the mostly apparel line is the inclusion of a Cobra F7 driver that has a clubhead designed to look like a persimmon wood.
Judging from photos, the adjustable hosel and wording on the crown are dead giveaways it's not really persimmon, but the look is intriguing with a brown and yellow-ish look on the crown and other areas of the toe and sole. The club has all the same features as the standard F7, including three weight ports on the sole in a triangular arrangement. The ports include one towards the front of the sole, one in the rear and one in the heel. One of the weights is 12 grams, while the others are two grams. Each of the weight ports are labeled, as well. The rear port is labeled "High," the front port "Low" and the heel port "Draw." The F7 also has the adjustable loft hosel featured on several Cobra drivers since the AMP Cell was introduced in 2013. That system allows the driver to adjust between eight settings across a three-degree loft range with a pair of draw settings as well.
The driver is certainly likely to beg the question as to whether Bryson DeChambeau will use it. That would be a long shot. DeChambeau is currently using the company's King LTD driver and has improved his play of late, making a switch highly unlikely. For everyday players, the driver is available April 14 and costs $349.