The Loop
Cobra finds a new way to save weight with its new drivers
When it comes to drivers, most designers will tell you it's all about how much weight you can save so you place it where it will do the most good. Cobra found a new way to save mass with its new King F6+ driver ($399), which features a weight track in the sole made from carbon fiber instead of titanium.
Utilizing the weight saved along with additional savings from a carbon fiber crown and redesigned titanium body and forged face, Cobra was able to place an 18-gram sliding weight along a track with five front-to-back positions that can alter center of gravity position for a higher (back) or more penetrating (front) ball flight.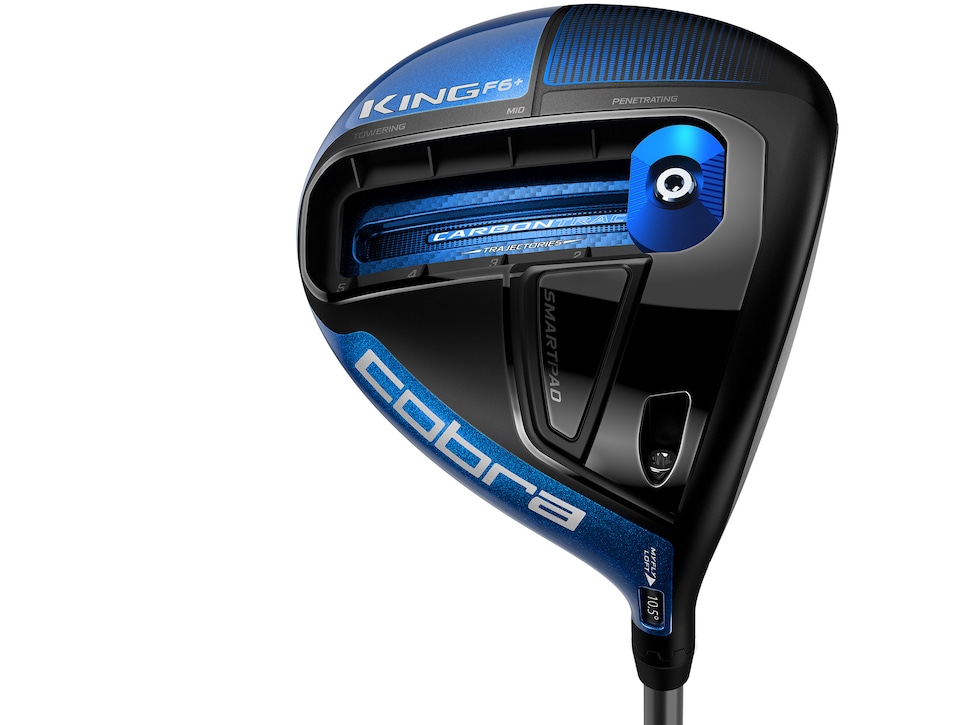 The adjustable loft sleeve ranges from 9.5 to 12 degrees with three draw settings. A Pro version offers a lower range of lofts (7 to 10 degrees). Its sister driver, the King F6 ($349) also boasts adjustable front and back CG, but does so through the use of interchangeable 3- and 10-gram weights with one weight going in the forward position and the other in the rear position. The lighter weight can also be removed altogether for further alterations. Both drivers are available in four colors: Black, white, blue and gray.