The Loop
Coaches who are players too
What's the old saying, those who can't do, teach? Well the person who professed that claim never saw how today's college golf coaches can get things done themselves on the golf course.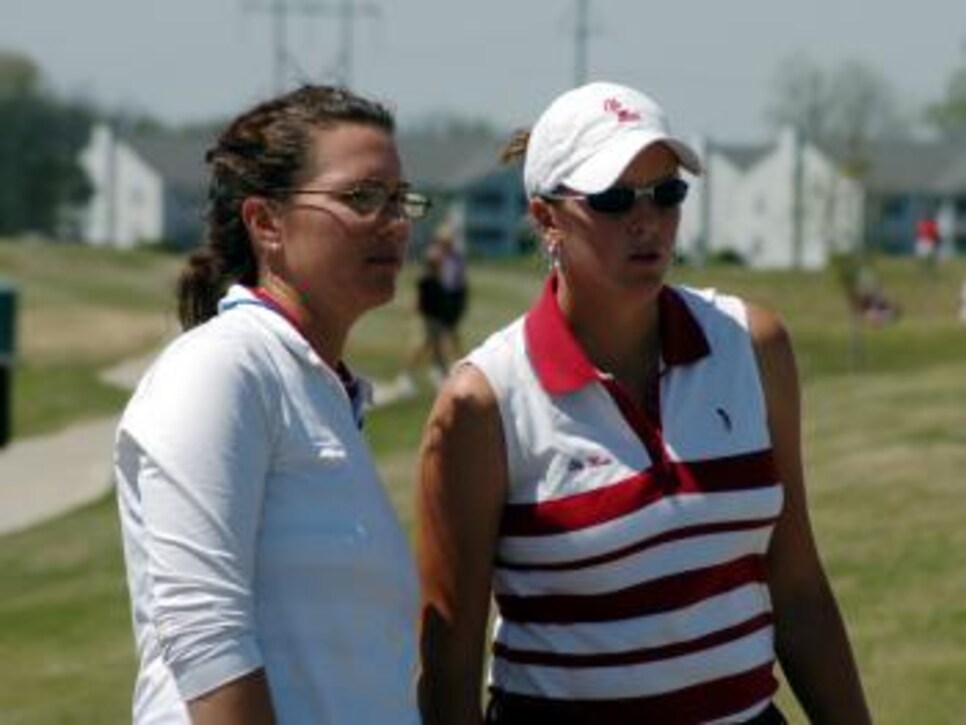 The same type of performances happened last month at the men's Mid-Amateur in Flagstaff, Ariz., where Georgia assistant coach Ryan Hybl lost in the final, Oklahoma State assistant Alan Bratton and St. Mary's (Calif.) College men's coach Scott Hardy all made it to the final eight.
"I think getting a chance to play with the team on a regular basis obviously helps keep my game sharp," professed Bratton, who returned to competition this past summer after getting his amateur status reinstated and won the Oklahoma Amateur. "Plus it can't help but give you a little confidence when you see yourself hanging in there with some of the best young talent in the game."
Of course, seeing college coaches perform well when they step to the tee isn't necessarily a new phenomenon. Perhaps the most famous coach/player if Fred Funk, who was running the men's program at Maryland in the 1980s only to realize that he was better than any of the players he had, a revelation that caused him to give competitive golf another try. So how did that work out, Mr. 2005 Players Championship winner?
Another famous coach/player is Florida men's coach Buddy Alexander, who won the U.S. Amateur title in 1986 while coaching LSU.
While tending to her game this week at Old Waverly, Bolger also kept an eye on her squad this week, visiting them at practice Monday after winning her opening-round match. By the end of the day today she had advance to the Women's Mid-Am finals. Suffice it to say coaches these days can apparently teach and do at the same time.