Sherlock 2.0
Club thieves duped (and eventually arrested) due to ingenious plan by Arizona club manager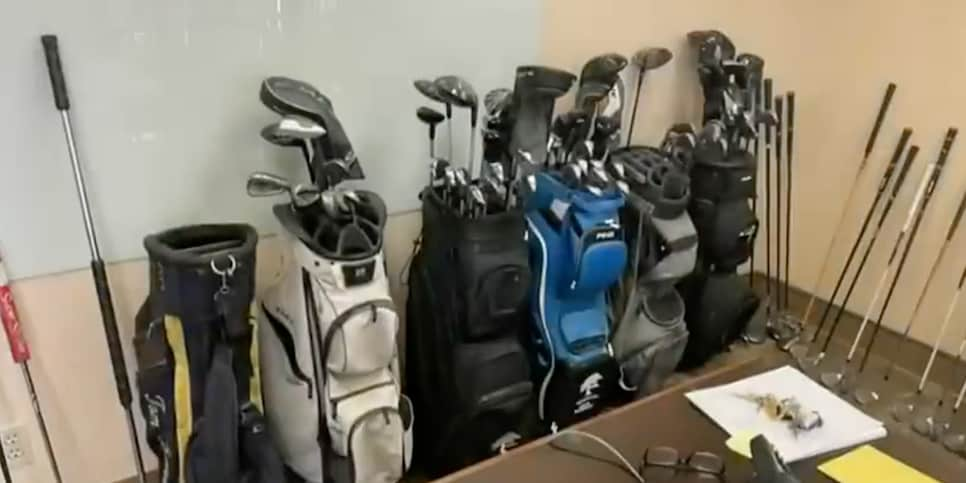 This is some great marketing for the new "Mission: Impossible" movie. The general manager at an Arizona golf course that was robbed twice over the last few months took the law into his own hands in order to track down a few thieves this week.
According to 3TV/CBS 5 in Phoenix, Briarwood Golf Club's GM Phil Stika dropped AirTags into two golf bags that were eventually nicked in yet another robbery. The Apple tracking device, which your mom most likely uses to find her keys, was critical in Stika ultimately chasing down the clubs to a neighborhood in South Phoenix. 12 sets of golf clubs were stolen in the most recent larceny, and they were eventually recovered due to the GM's quick thinking.
"I was looking for cars that had golf clubs stacked in a pickup truck or something," Stika said. "When I looked inside the window and found the member's name on the bag and the logo of the club, I actually giggled."
That bag in particular was the property of Dan Mannix, who can't stop singing the praises of the Briarwood GM. Not only did Stika hunt the bags down, but he followed the vehicle with the clubs to Tempe Town Lake and then to Casino Arizona. The Maricopa County Sheriff's Office eventually jumped in and made the proper arrests.
"My cart is right by the door but they didn't come in the door," Minnix said. "Next time you want to take something from someone else, there could be an AirTag involved and they'll know where it is.
Katerina Jones and Lynn Patrick Lane are facing felony charges for their involvement in the stolen golf bags.
"He is better than Sherlock Holmes," said Minnix of Stika. "I cannot tell you how happy they are, one gentleman had tears in his eyes that he got his clubs back."