The Loop
Cigs, High Heels, Football Pads And More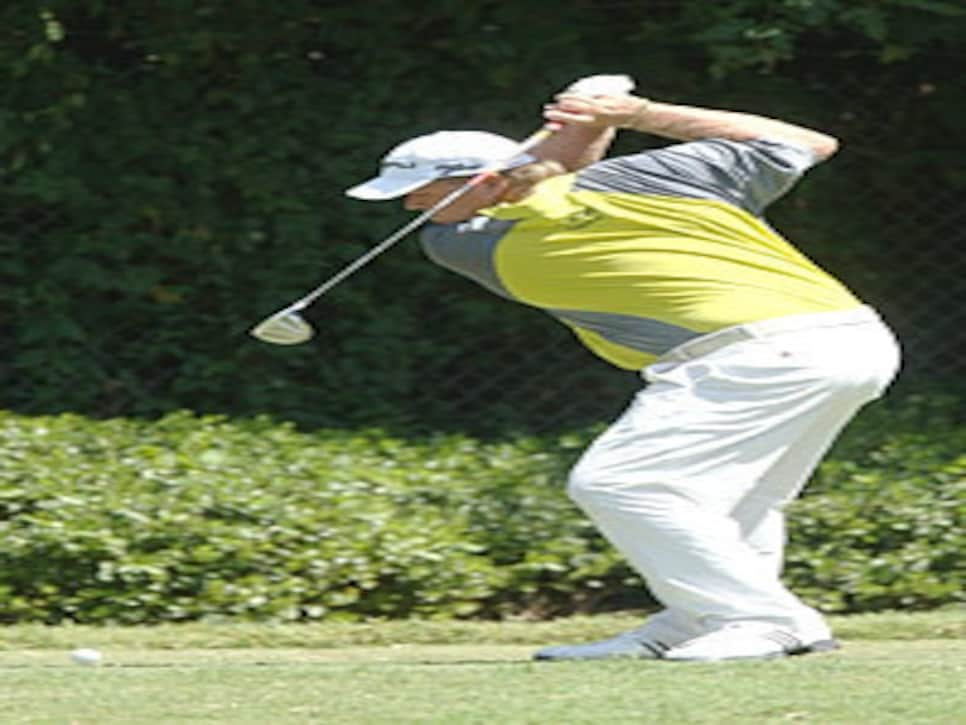 TULSA, Okla. -- I noticed three things in the past 24 hours that I don't understand:
I noticed the first two at the same time at Southern Hills this afternoon when a woman with three-inch heels struggled up the hill toward the hospitality areas from the 18th green while trying to light a cigarette. I noticed the latter Thursday afternoon on a field not far from the entrance to Oral Roberts University and its 60-foot tall sculpture of giant praying hands.
John Daly (in photo) says he spent the first few days of the week at the Cherokee Nation casino, but he must have been mistaken. He must have spent his time praying under those giant hands. How else do you explain his first two rounds? After shooting 67 on Thursday, he missed every fairway in his first nine holes Friday but made a birdie to go with his three bogeys and is still in the mix at one under par halfway through his round.
Daly is a big story here, but so is Scott Verplank, the Oklahoma State star who has all the locals riled up. After shooting 66 on Friday morning, Scotty V. took the lead to the cries of "Go Cowboys" or "Go Pokes." Hey, I'm from Connecticut and I don't know what a poke is but if Verplank is one, he's certainly one of the best. He said he's not commuting from his home in Edmond, Okla. — "I was going to, but one of the blades [on my helicopter] broke," he laughed -- but it looks like he knows where he's going. Perhaps all the way to the top. And he won't even need those giant praying hands.