The Loop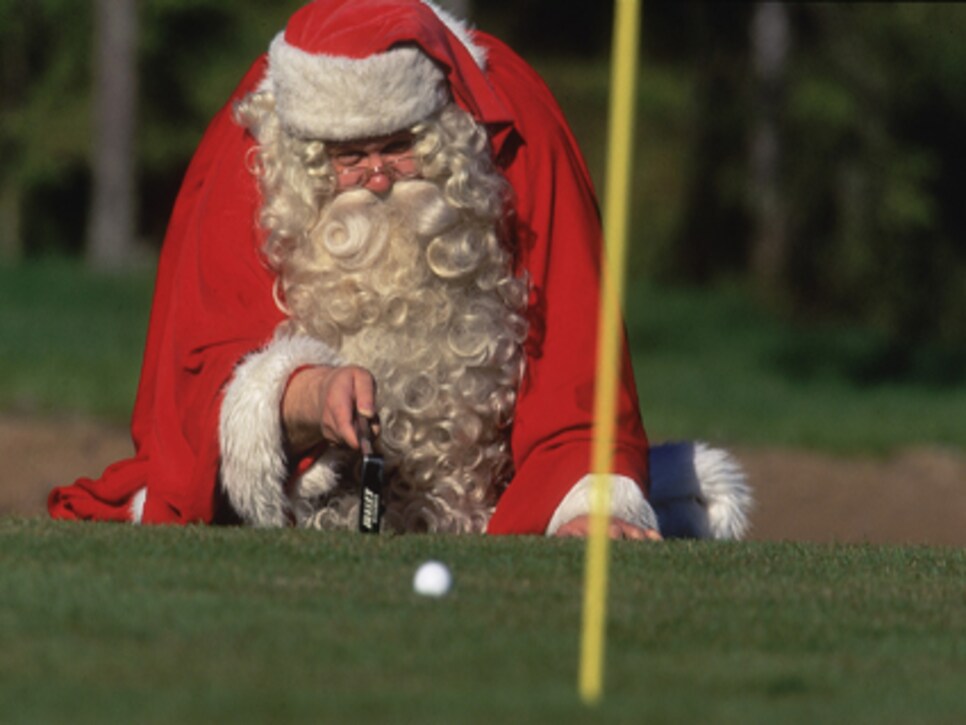 I feel blessed to be a member of this exclusive community made up of avid golfers, public courses and memorable destinations.
I look forward to a year of short security lines, on-time arrivals, sweet deals on stay-and-play packages, perfect playing conditions, favorable bounces, smooth greens and finishing every round with a birdie.
When I was working for Sports Illustrated in 1997, this photograph was shot by Bob Martin and was used on the opening spread of a story by Steve Rushin, who wrote about his search for the world's northernmost golf course. It's still one of my favorite stories about golf and travel.
Now get back to eating, drinking and cleaning up the mess around the tree. Out here on the North Shore--days away from the northernmost golf course--we're going for the traditional family surf in Kawela Bay.
(Photograph courtesy of Getty Images.)