The Loop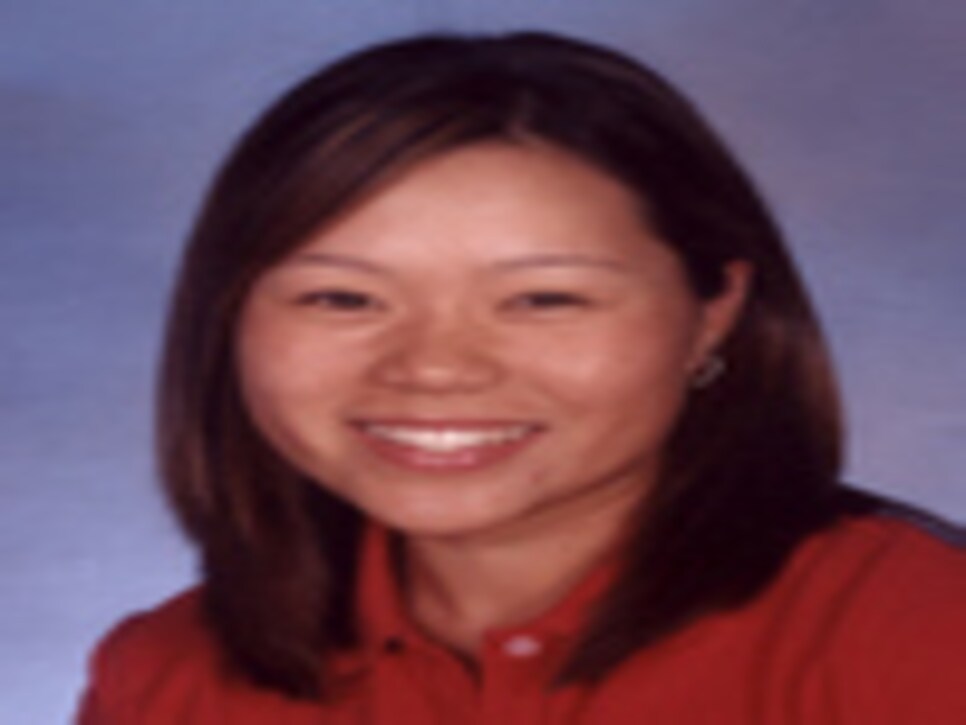 When Irene Cho is in contention next month at the Pac-10 Championship, or in May at the NCAA Championship, I bet you the USC senior gives an extra wink and a nod to her coach, Andrea Gaston, when the latter walks by. You see, if not for the Trojans' coach for the past 10 years, Cho probably would be a 21-year-old former college golfer right now instead of a soon-to-be three-time All-American.
Gaston isn't one to toot her own horn, instead letting her 2003 NCAA championship title speak for her. Yet one of the more rewarding moments in her coaching career has to have been three years ago when she calmed Cho's nerves, frayed by the confluence of great expectations on the course entering her first post-season in college and academic rigors off the course when trying to finish her freshman year while missing classes and re-scheduling finals.
Cho, a former figure skater turned talented golfer, was so overwhelmed by the moment she approached her coach following Pac-10s (where the pressure first mounted when she had been disqualified for signing an incorrect scorecard) to let her know that maybe golf and school was just too much.
Coach wouldn't let me give up, Cho (photo above courtesy of USC) confided last week, with gratitude, even if at the time she wasn't so convinced. "She thought I'd regret the decision. She helped me pretty much figure out what I should do to get through those next couple months, how to balance everything."
Turn the clock forward three years and a confident and posed Cho is making a bid for national player of the year, posting a 71.62 stroke average in seven starts entering next week's Ping ASU Invitational. After two runner-up finishes in the fall, she has won two of her first three spring starts, a one-shot triumph at the Northrup Grumman Regional Challenge and a 10-shot victory at the Cal Guadalajara Invitational, where her second-round 64 and 13-under 203 total each broke school records.
"It's still hitting me right now," says Cho, who also leads the country in par-4 scoring (4.03) and birdies (76). "It's like somebody else was doing that. It's so weird. Everybody on the team is calling me Ms. 64." That's when they're not referring to her as "the recruit," an affectionate moniker describing how bubbly and excited she seems to be, like a new recruit visiting the school.
Cho's stellar senior season reminds Gaston of her sophomore year, when had four top-10 performances and was a second-team All-American. The performance is even more special considering the disappointment Cho's junior campaign, where expectations perhaps got the best of her and she had just one top-10s.
"[She was] constantly trying to fix something rather than trusting what you've got and really staying in the moment," Gaston said. "I think she was really just a little less patient last year and I think that might have contributed to some of her finishes."
Cho, too, says that patience has been everything this year, but that the struggles of her freshman and junior years have made her the player she is today, one who remains focused in the here and now. "I've learned a lot from those experiences."
This "not getting ahead of herself" mind-set has spilled over into her plans post-NCAAs. She'll graduate in December with a degree in Communications and will be a professional come LPGA Tour Q school at year's end. Just when she's turning pro, though, remains to be seen.
For now Cho merely wants to enjoy the moment, spending time with teammates who are closer than those of past years, the squad ranked No. 6 in the Golf World College Coaches poll. As a senior, she is well aware that time is running out, and she doesn't want to miss a thing.
"I admire her tenacity, her perseverance, her courage to continue and face adversity," Gaston says. "I think that's what college is all about, to face those challenges. She's a champion in my mind."
And a grateful one at that.