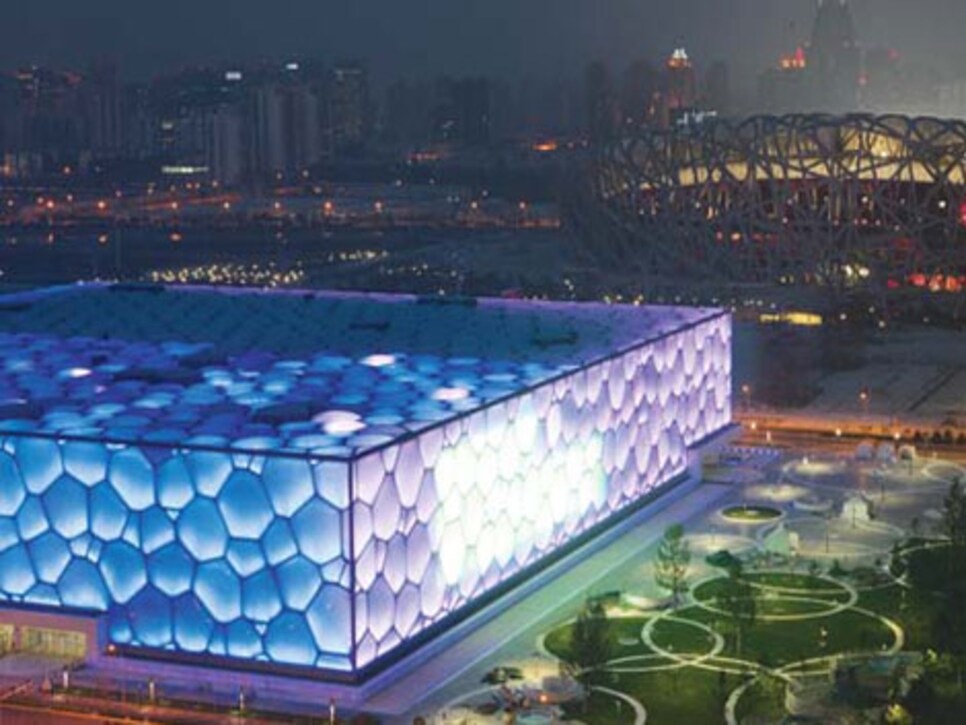 There's no chance the surface of a Beijing Olympic podium will get scratched by golf cleats, but that could change in the future. More strongly unified than ever before, golf's leading bodies are campaigning to have the sport included in the 2016 program. The official decision will come in October 2009, when the International Olympic Committee votes on adding no more than two -- or none -- of seven sports: golf, baseball, karate, roller sports, rugby, softball and squash.
"I wouldn't expect Olympic golf to have a significant impact in the United States, but in countries where golf isn't so developed, it could grow the game tremendously," says David B. Fay, executive director of the USGA and joint secretary of the International Golf Federation, the body that deals directly with the IOC. In most countries, Olympic sports enjoy more cachet and inevitably receive more public and private funding. Income from television is redistributed to provide facilities, coaching and scholarships for developing athletes.
The IOC's fear is that the world's best players might not compete. Ernie Els, Phil Mickelson and Lorena Ochoa have been supportive, but Tiger Woods has been noncommital. PGA Tour Commissioner Tim Finchem has provided support for golf's Olympic bid, and the tours have noted they would have seven years to juggle schedules to accommodate players.
Before joining Augusta National and later becoming chairman, Billy Payne was head of the organizing committee for the 1996 Atlanta Games. Payne nearly got golf included, but contention about Augusta National's male-only membership ended the bid. "Once players are asked to represent their country, they will play," he says. "You'd be surprised by the power of the Olympics to move people."
Tennis, which like golf draws international fields, returned to the Olympics in 1988. Andre Agassi won in 1996; Andy Roddick is skipping the Games this year. Of course, in 2016 Tiger will be 40 years old. Anthony Kim, now 23, says it would be an honor to play for a medal.
The proposed format for the Games is 72 holes of stroke play, with a limit of three spots for each country, determined by world rankings or wild-cards.