The Loop
Children try and fail to re-enact Jordan Spieth's playoff celebration, still win our hearts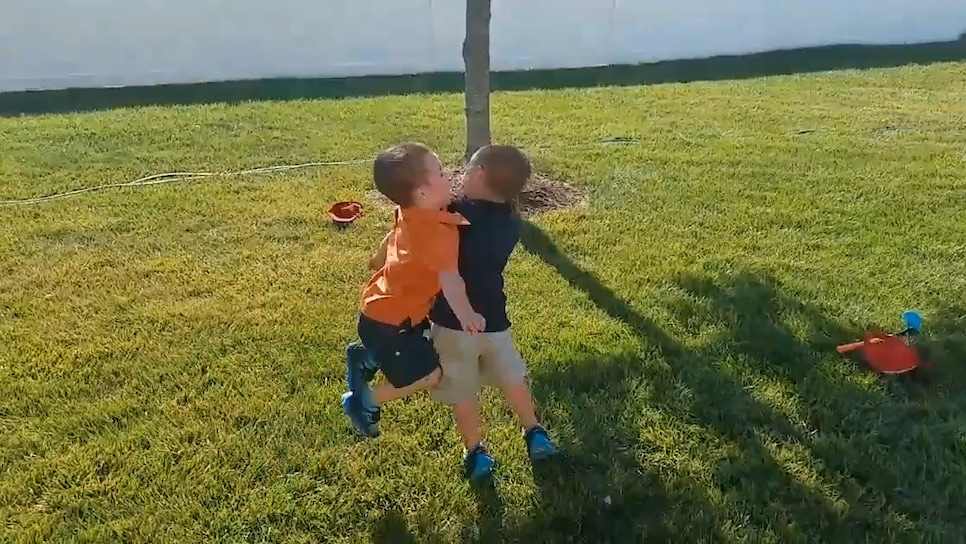 But -- be it animation, video game or Lego mediums -- a moment is not a "moment" until it spawns a wave of re-enactments. The first attempted imitation came across our screens Thursday morning, and though this portrayal doesn't quite capture the nuisances of Spieth's spectacular bunker shot, it will still make your day:
Probably for the best that the duo substituted sticks for hats.
If Spieth is watching, let's hope he takes a page from the boys and adds tackling into the mix. Now that would be a highlight for the ages.