The Loop
Chesson Hadley's bent club at Quail Hollow is a reminder that great backups are important
When Chesson Hadley's caddie took a tumble over a television cable during the first round of the Wells Fargo Championship, it was fodder for the Twitter and YouTube crowd and a good chuckle for those looking on. For Hadley, however, it was no laughing matter.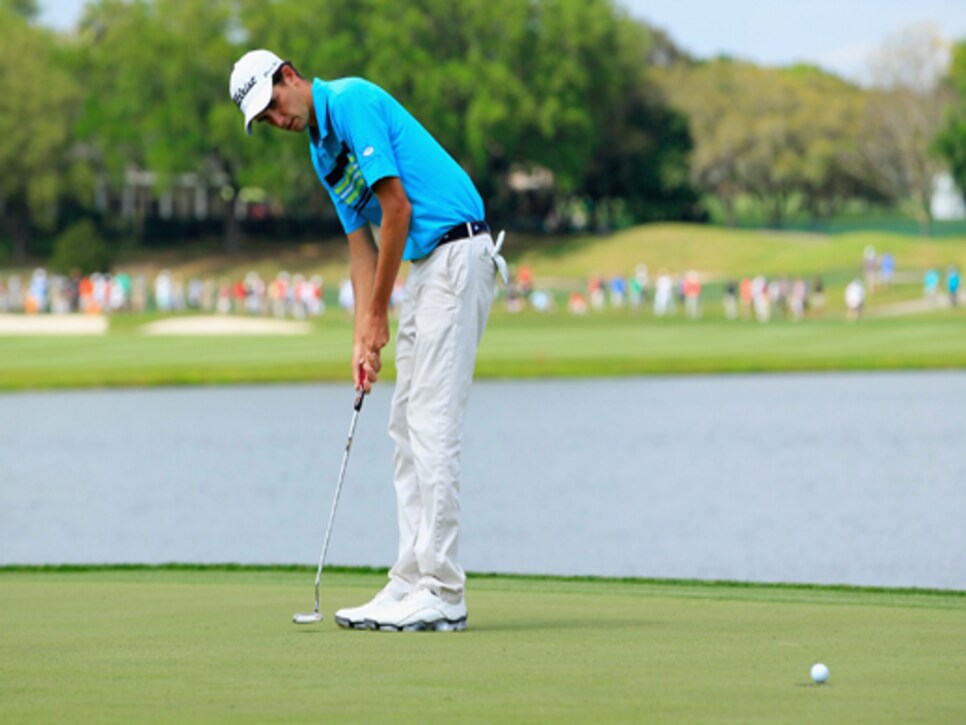 Photo: Michael Cohen/Getty Images
Hadley's putter -- an Odyssey White Hot XG 2-Ball -- was bent during the mishap. Although it's a tough thing for any player to endure a damaged putter, it was an especially cruel blow to Hadley, who said he had used the putter for six or seven years, including his breakthrough win at the Puerto Rico Open this year.
According to a spokesman for Odyssey, the bend gave the putter more loft. And while Hadley was allowed to continue using the club for the rest of the round since it hadn't been bent in anger or out of conformance with the rules, a call was immediately placed to the company's tour department where two putters were assembled to Hadley's specs -- a White Hot Pro 2-Ball and a #7 Versa 90 with white/black/white stripes. The former was as similar as they could get to his gamer on short notice; the latter was a model he had practiced with. The putters arrived in time for Hadley's tee time Friday afternoon, but Hadley hardly was in his comfort zone.
"They're almost the same," said Hadley. "The original XG is one of the smaller 2-Ball heads they made. The one they sent me, it's just slightly bigger. I can tell a difference but … it's the same feel. The Versa #7 is totally different. It doesn't matter which one I use because mentally, I'm going to be using a different putter. It's going to be different regardless of how similar it looks."
Hadley's lack of confidence with his replacement contributed to a second-round 78 during which he was a poor -1.935 strokes gained/putting, resulting in a missed cut.
Hadley's is just the latest equipment mishap on tour -- a happening that occurs more frequently than one might expect. Although caddies wiping out is a rarity, the high frequency of travel, endless hours of practice and almost zero hesitance to hit a shot when a tree, rock or root may cause damage to a club often leaves players scrambling to find a replacement for a busted bat.
Recent history says as much. In 2011 Miguel Angel Jiménez found himself in an equipment jam at the WGC-Accenture Match Play. The day before the matches began, Jiménez called Ping tour rep Matt Rollins from the 14th hole at Dove Mountain saying he cracked the face of his Ping TiSI Tec 3-wood. Since it was a decade-old model, Ping didn't have any heads in its tour van, forcing Rollins to call the company's Phoenix headquarters for replacement parts. Luckily for Jiménez, 2010 British Open champion Louis Oosthuizen was at Ping and was enlisted to drive the head (which had the unusual loft of 11.8 degrees) and shaft to Tucson where the club was assembled in Ping's tour van. Jiménez went on to make the quarterfinals.
A broken club is always an annoyance, but it's worse when it happens right before a major. In 2010, Phil Mickelson cracked his Callaway FT Tour TA driver at the Shell Houston Open the week before the Masters. Not wanting to get acclimated to a completely new club with the year's first major coming up, Mickelson sent the club to Callaway where it underwent the equipment equivalent of a transplant. Performing the surgery was Dr. Alan Hocknell, Callaway's senior VP of R&D. Hocknell retrieved the club Sunday night and got a text message from Mickelson, who was in Augusta, Monday morning asking, "How bad is it, Doc? Is she gonna make it?"
Hocknell and his team performed, in their words, "an unprecedented repair," removing the carbon composite body from the clubface while never taking off the Mitsubishi Fubuki shaft in order to ensure the loft and lie remained untouched.
"We had never done that before so everyone was a little nervous," said Hocknell. The same weights were inserted in the same location in the new shell before it was bonded to the titanium cup face and the same skid plate added to the sole. The driver was on a plane to Augusta by 3:30 that afternoon and delivered to Mickelson on the eighth tee during his Tuesday practice round at Augusta National. Mickelson went on to rank second in the field in driving distance with a 297.1-yard average while winning by three shots over Lee Westwood.
Rory McIlroy didn't enjoy the same result as Mickelson at the 2011 PGA Championship (he finished T-64), but he did get the same kind of overnight service. McIlroy had a Titleist MB 7-iron in his hands when he struck a tree root on the third hole at Atlanta AC during the first round. McIlroy not only injured his right arm and wrist, he also destroyed the club.
With tour vans required to leave the premises by Wednesday evening, Titleist made McIlroy a new 7-iron to his specs at their Oceanside, Calif., facility and had the club flown overnight to Atlanta. The 7-iron was waiting for McIlroy when he arrived at Atlanta AC, having been placed in his locker at 7:25 a.m.
In other words, replacing broken clubs on tour is no joke.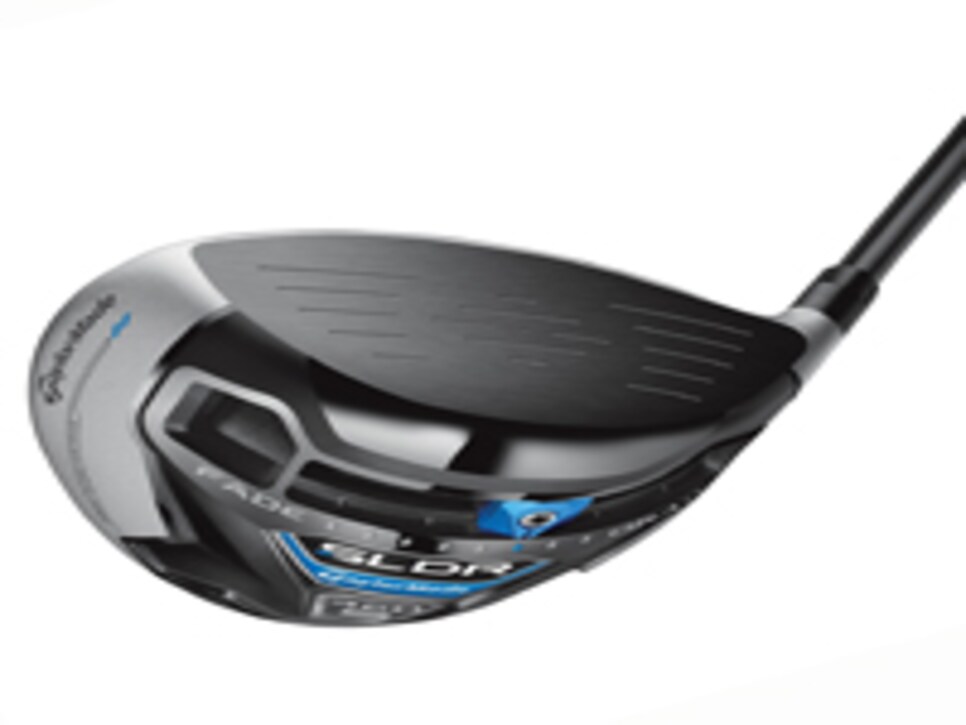 PRICE: $330 (Lofts: 10, 12, 14, 16 degrees)
The latest SLDR features the sliding weight but not the adjustable hosel. The weight saved is used to further lower the center of gravity.
J.B. Holmes won the Wells Fargo Championship using a Metal-X Milled #7 he switched to the week before in New Orleans. The putter is 36 inches long, and since Holmes prefers a heavier feel, 20-gram weights were placed in the head. Runner-up Jim Furyk changed to an Odyssey Versa Tank 2-Ball in Charlotte. Furyk's father, Mike, uses the same model, and Furyk, who did not play in New Orleans, tried his dad's putter during the off-week and liked the heft of the counterbalanced 38-inch putter. . . . A couple months after gaining notoriety for having quotes from "Anchorman" on his Titleist Vokey SM5 wedges, Morgan Hoffmann had new wedges with memorable lines from another Will Ferrell movie, 2006's "Talladega Nights: The Ballad of Ricky Bobby," including "Shake N Bake" and "Chip, I'm gonna come at you like a spider monkey."