The Loop
Check out New Lodging Options at Michigan's Forest Dunes
Forest Dunes floats in a kind of netherworld when it comes to Michigan golf. Its location in the north-central part of the lower peninsula makes it an inconvenient drive for golf trippers who have places in the Traverse City-Petoskey-Gaylord area on their itinerary.
And it isn't exactly convenient from the southern tier of the state, either. It's a three-hour drive from Detroit Metro Airport to tiny Roscommon, a town of 1,000 that sits among three of the state's prettiest inland lakes.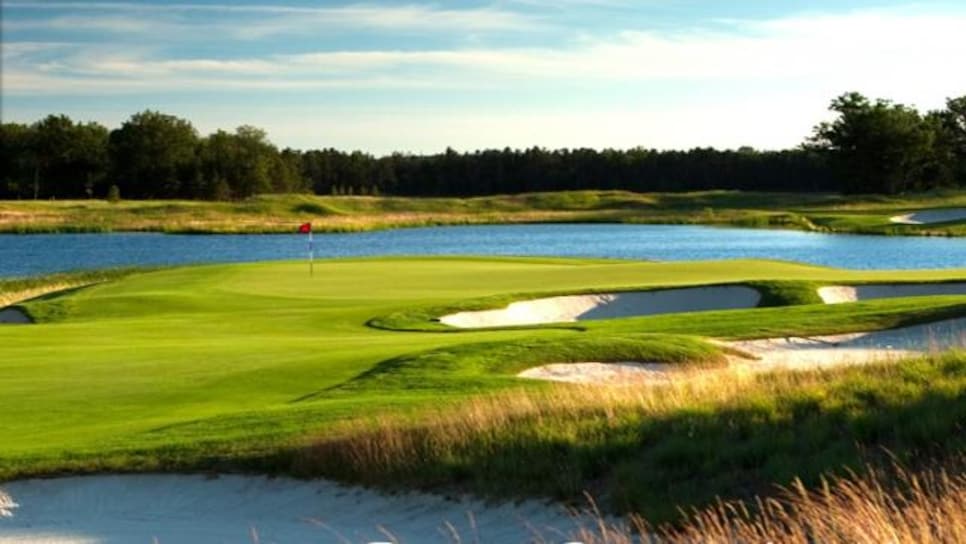 But the stout Tom Weiskopf design -- consistently ranked as one of Golf Digest's Top 100 public courses -- high-class clubhouse and terrific customer service have made the Dunes one the nation's must play hidden gems of the last decade. And thanks to a building spree in anticipation of a second 18 opening in 2016--Tom Doak's highly-anticipated "reversible" course that can be played in both directions -- you can line up great fall stay-and-play deals to scout out your future return.
In September, you can get a room in one of the four- or eight-person villas and a round of golf starting at $289 midweek and $369 on weekends. In October, the price drops to $209, but keep in mind this is Michigan, and once you get to the middle of the month you're just as likely to see snow as you are to get a 65-degree day.
Doak's reversible course will open in late 2016, and feature 18 greens that can be played in opposite routings, clockwise and counterclockwise.