The Loop
Chased Like a Deer in Montreal
Dr. Andrew Williams of Repentigny, Quebec failed to find the "fun" in the Golf des Isles experience mentioned in our Long Weekend in October. Golf des Isles, you may recall, was one of several courses not far from this week's Presidents Cup that we recommended you try....
I noticed that your October issue mentions http://www.golfdesiles.com/ as a "fun" alternative to higher end course. Sure, fun if you like being chased like one of the local deer by the marshals, or searched by the ferry operator who has instructions to ensure you are not bringing your own food or water to the course... Yes, the view of the skyline is nice -- as is the view of the docks and discharging freighters -- but there are literally dozens of other cheaper, more picturesque courses in the Montreal area that are far more interesting and hospitable.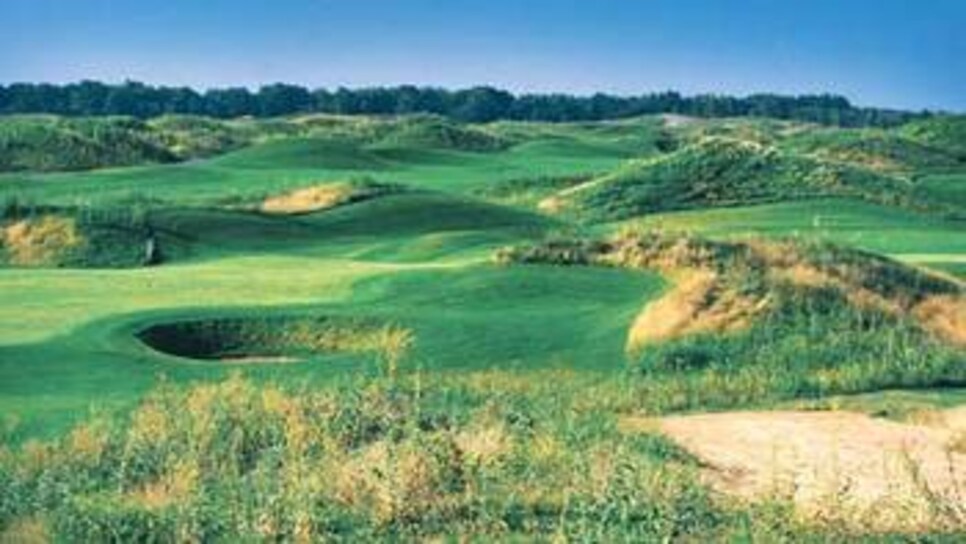 Doctor, I'm with you. I hate being chased like a deer. Perhaps you prefer the Club de Golf de l'ile de Montreal course (right) also mentioned in the story, by Patrick Ruddy of European Club fame. I haven't spent much time in Quebec, but my wife and I played a scenic Graham Cooke design called Owl's Head in Mansonville, just over the Vermont border and about 60 miles from Montreal. Our tightly-contested, annual anniversary competition resulted in several hours of chilly silence, as I recall. Good match play course.
(Photo Courtesy of Course)