News
Charley Hoffman donates $100,000 to Las Vegas victims' fund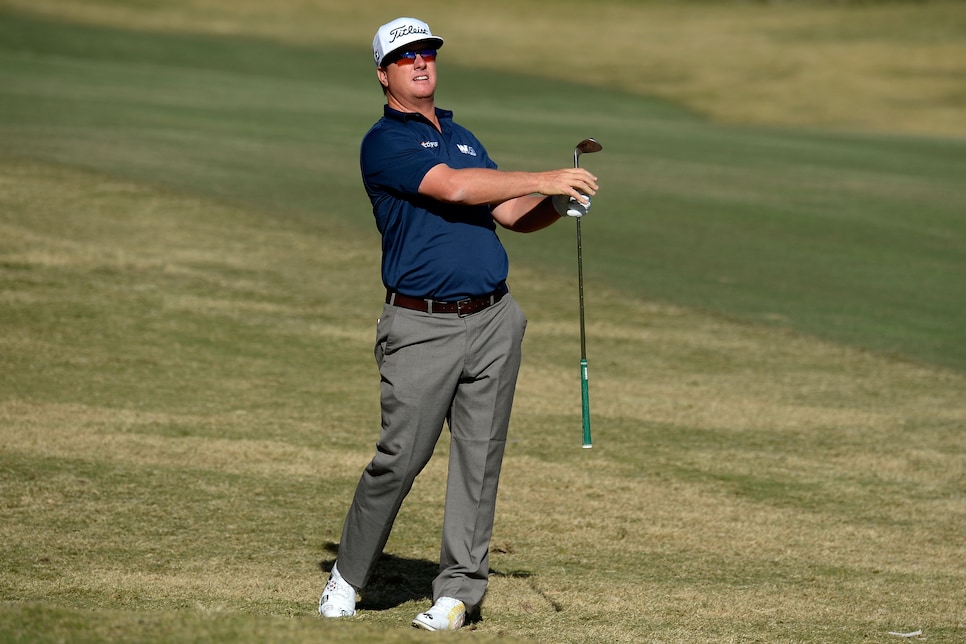 Prior to last week's Shriners Hospital for Children Open, Charley Hoffman pledged all of his winnings to the Las Vegas victims' fund, helping those affected by last month's shooting off the Strip. Hoffman, a graduate of UNLV and a Las Vegas resident, felt compelled to do his part in the recovery process.
"I've never done this, donating my check," Hoffman told reporters. "It's a funny feeling. I've never had a better desire to win than this week. That's a great feeling."
In case the 40-year-old missed the cut, he promised a minimum donation of $20,000. Luckily, Hoffman -- coming off a career campaign in 2017 -- kept his hot streak going, posting a 68 and 71 to start the week. And though he hit a bit of a wall on the weekend, Hoffman still finished T-18, good enough for a $98,600 paycheck.
"With the stories I've heard this week, there are a lot of people hurting in this city," Hoffman said on Sunday to reporters. "Just hope to be able to give back hopefully a decent check here and hopefully do some good."