News
Charles Schwab Challenge 2020 DFS advice: One of the industry's best fantasy experts gives his picks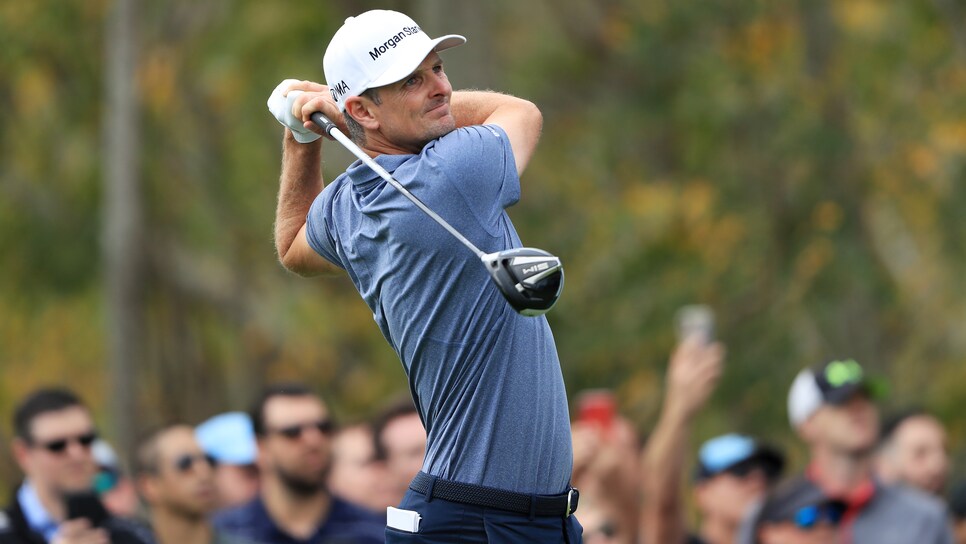 Sure, the return of golf brings with it some incredible unknowns. With the lack of recent data and the built-in volatile nature of the sport, my strategy will be to avoid the most popular golfers, opting instead to embrace the volatility. There are some measurable aspects, as Colonial is one of the most familiar venues on the PGA Tour, holding a tour event since 1946. And 16 of the top 20 players in the world, including six of the top seven players, means even the casual golf fan will have familiar faces to watch in golf's return. But in all likelihood, there will be names on the leader board who the casual might not be familiar with. We hope to help you round out your fantasy golf lineups this week with the following advice, ranked by price category according to DraftKings and FanDuel scoring.
High Upside: Jon Rahm ($11,000 DraftKings| $11,900 FanDuel)
Jon Rahm's recent consistency as compared to Rory McIlroy might be just as impressive, just minus the wins. Rahm has 14 top-10s in his past 18 starts worldwide, and he notched back-to-back top-five finishes at Colonial in 2017 and 2018. You get a price break from Rory for someone with just as much win equity.
Safest Option: Webb Simpson ($9,800 DraftKings | $11,400 FanDuel)
A challenge for pros as they return will likely be to find that "touch" on and around the greens. Per my RickRunGood.com database, Simpson averages 1.05 strokes gained per round in "short game" (around the green + putting), which is sixth on tour this year. Simpson is already a winner this year and has two top-five finishes in his last three trips to Colonial.
Most Likely To Disappoint: Bryson DeChambeau ($10,100 DraftKings|$11,500 FanDuel)
It pains me to write this because I'm so optimistic on DeChambeau long term, but he's gaining popularity for this week at a rapid rate. Despite the excellent run this season, DeChambeau has no experience here at Colonial, which may prove to sink a large chuck of all lineups.
Pick To Win: Justin Rose ($9,000 DraftKings | $11,000 FanDuel)
The split from Honma should be the catalyst for the 2018 winner at Colonial to return to his world-class form.
High Upside: Marc Leishman ($8,900 DraftKings| $10,700 FanDuel)
He doesn't always play well, but when he does, Leishman contends. You might've forgotten the Aussie won at Farmers Insurance Open and was a runner-up at Arnold Palmer Invitational.
Safest Option: Matt Kuchar ($8,500 DraftKings | $10,800 FanDuel)
Kuch has made the cut in 91 percent (202 of 222) of starts worldwide since 2012. He has three top-25s in his past four tour starts and has finished no worse than 32nd in his last three trips to Colonial. He is the definition of safe.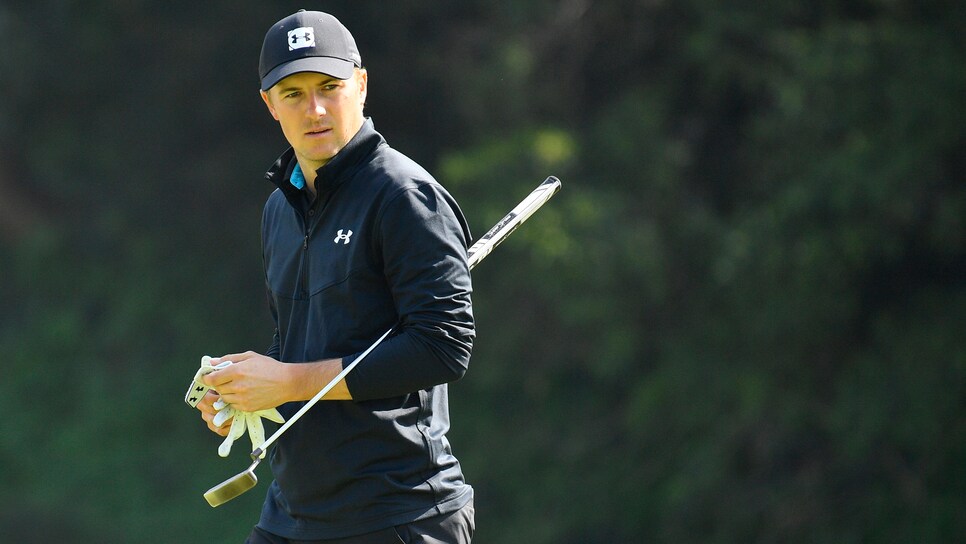 Most Likely To Disappoint: Jordan Spieth ($8,000 DraftKings | $10,000 FanDuel)
The public, myself included, has found a way to create a narrative that Spieth magically found his game in the past three months. The more likely outcome is that he simply continues to struggle off-the-tee (195th on tour) and on approach (198th) to find himself sweating to make the cut on Friday afternoon.
Pick To Win: Scottie Scheffler ($8,400 DraftKings | $10,200 FanDuel)
The native Texan heads to Colonial looking for his first PGA Tour win. He's a prolific birdie maker (fifth on tour), so even if he doesn't win, he can pay off your fantasy lineups.
High Upside: Kevin Na ($7,600 DraftKings | $9,800 FanDuel)
The word "upside" is often misused in DFS, but Na is the absolute epitome of the term. Two wins in his last 18 starts, including last year's Charles Schwab Challenge, is a feat that few golfers on TOUR can boast.
Safest Option: Harris English ($7,500 DraftKings | $9,400 FanDuel)
Currently eighth on tour in strokes gained/total with three straight top 20s. He's about $500 cheaper than he should be.
Most Likely To Disappoint: Byeong Hun An ($7,400 DraftKings | $9,600 FanDuel)
I'm an enthusiastic supporter of #TeamNoPutt, and Ben An is our leader. He ranks 14th in strokes gained/tee-to-green but 216th in strokes gained/putting. If you like to sweat every five-footer, An is your man!
Pick To Win: Ryan Palmer ($7,400 DraftKings | $9,400 FanDuel)
Palmer is a member of Colonial and has notably mentioned how "different" his home course looks in tournament conditions. Fear not for this week, Colonial without grandstands and fans will look just like a Tuesday afternoon match with his buddies.
High Upside: Sung Kang ($6,800 DraftKings | $7,800 FanDuel)
Kang finished 16th at Torrey Pines, second at Genesis and ninth at the Arnold Palmer Invitational. Those are world-class fields that will look similar to this week.
Safest Option: Lanto Griffin ($6,900 DraftKings | $8,200 FanDuel)
Griffin has been one of the best value options for a long time in fantasy. Per the RickRunGood.com database, Griffin has achieved at least 10x value (the amount of fantasy points he returns in relation to his salary) in seven of the past 10 events when he's been priced $7,000 or less.
Most Likely To Disappoint: Andrew Putnam ($6,800 DraftKings | $8,300 FanDuel)
One of the few players on tour to lose strokes in every category but putting. His elite flatstick has to be on fire for him to possibly contend.
Pick To Win: Jazz Janewattannond ($6,500 DraftKings | $7,300 FanDuel)
There's something jarring about seeing the 39th-ranked player in the world priced with guys in the 150-200 yard range. Janewattannond has been staying sharp, playing mini-tour events here in the U.S., and he has the raw talent to beat his peers in this range.