News
Charles Howell III's moral victory, Kyle Stanley's comeback and Danielle Kang's popular win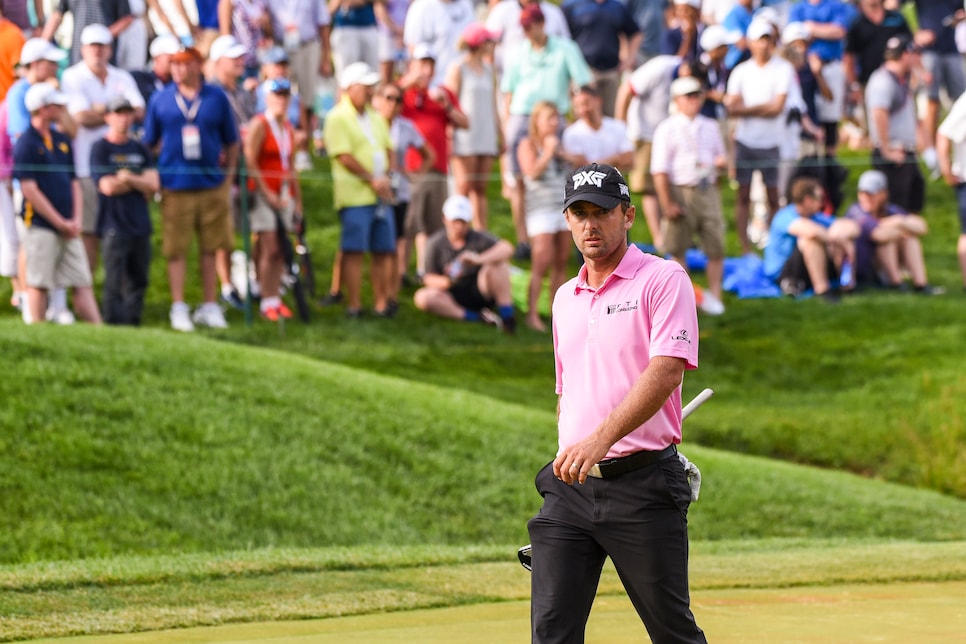 It's not as simple as winning and losing in golf, depending on the circumstances. Sometimes there really are moral victories.
After a 10-week layoff because of a rib injury, Charles Howell III finished second at last week's Quicken Loans National. On one hand, it was the 16th runner-up finish of his career (only 42 more to catch the all-time leader, Jack Nicklaus, who had 19 of them in major championships alone). On the other, the performance far exceeded Howell's expectations and probably that of most everyone else.
"I'm shocked I was here because yeah, I started hitting balls maybe eight days ago, eight, nine days ago," the 38-year-old said after getting beat by Kyle Stanley on the first hole of a sudden-death playoff on Sunday. "I was able to putt, but I couldn't hit balls. I came in here quite rusty. Maybe I need to learn from it, I need to come to tournaments more rested, I guess."
The flip side of course is that Howell, an enormously talented ball-striker who grew up on the other side of the fence from Augusta National at Augusta Country Club, won a team and individual NCAA title at Oklahoma State, and was PGA Tour Rookie of the Year in 2011, has just two career victories in 490 career starts—the last of those coming a decade ago at Riviera.
Winning isn't easy. But there are times when it's a bit more murky. Like last week.
One silver lining to Howell's runner-up: It earned him an exemption into the Open Championship at Royal Birkdale later this month. It marks the first time he will play in the tournament since 2012 (he qualified last year but missed it due to injury).
The only major he has played in since 2012 is the PGA Championship, and last season marked the first year of his career that he didn't play in any major.
"I realized real quick that our health is probably our most important asset, and I realized how much I enjoyed playing golf and playing golf out here," Howell said. "I really missed being out here.
"I'm actually thrilled to be in the Open. It was a goal of mine to try to sneak in there. I was trying to worry about filling in through the world ranking, but of course one way to take care of it was finish top four this week, so yeah, it's a silver lining. Would have loved to have won the tournament, but I'm thrilled to be going back to Birkdale."
Howell didn't win, but it was still a small victory.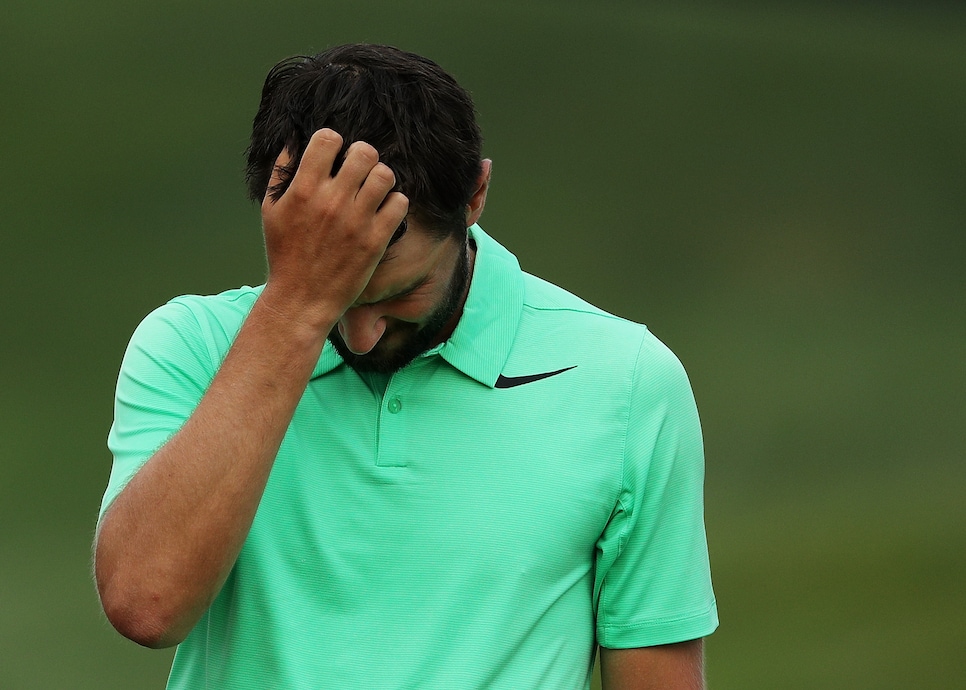 STANLEY ERASES THE DOUBTS
As for the actual winner of the Quicken Loans, Kyle Stanley, his victory was also a long time in the making. In his first three years on tour, the former Clemson standout racked up nine top-10s, including a win and four other finishes in the top three. Then he vanished, finishing outside the top 125 in the FedEx Cup standings each of the next three years.
But in 2015, after taking a little time off from golf, he received a sponsor's exemption into the Rex Hospital Open on the Web.com Tour and had his future father-in-law, Mike Enneking, on the bag. Because Enneking had no real experience in the role, Stanley did everything except carry the bag.
It gave him an ownership of his game, something that was important for Stanley, who two years ago admitted that "too many outside voices" had seeped into his game, particularly with regard to his putting, which has historically been a weak spot.
Stanley also had tried to change his swing along the way, with the emphasis on hitting more fades under then long-time coach Mike Taylor. Eventually the two parted ways in the fall of 2014 with Stanley working on his swing alone and then eventually with Ralph Bauer and Chris Griffin.
This season, Stanley ranks sixth in strokes gained/off the tee, third in SG/approach to the green and fifth in scoring. Putting is still a weakness, but he was average last week. And in 20 starts this season, he already has five top-10s, including Sunday's victory.
Given the journey, his emotions afterward were understandable.
"There was some doubt there for a little bit," Stanley said. "It's no fun. You certainly question if you'll get back and have a moment like this. It's what makes this pretty special.
"I wish I didn't cry so much, to be honest. I just had a lot of people kind of help me the last few years. It's been a huge team effort. It just feels good to put the work in and to see the rewards. I think that's where most of the emotions are coming from."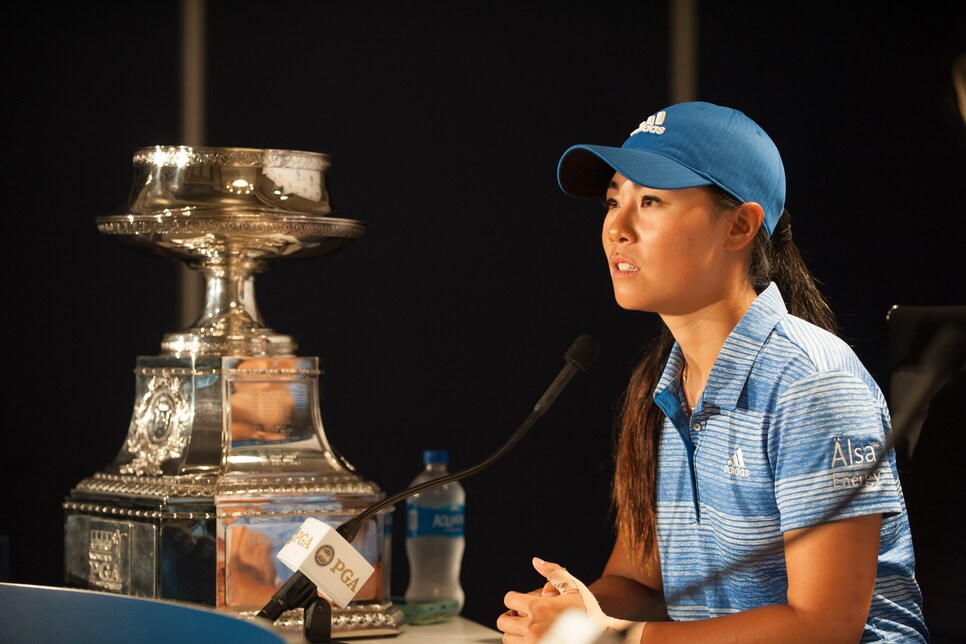 Montana Pritchard/PGA of America
Danielle Kang's victory at last week's KPMG Women's PGA Championship snapped a 143-event winless streak and netted the 24-year-old her first major, but it also reminded us how popular she is as texts poured in from Caitlyn Jenner, Wayne Gretzky, Marcus Allen and, of course, Dustin Johnson. The one degree of separation: Sherwood Country Club outside Los Angeles, where Kang grew up playing and befriended this eclectic group. ...
Tommy Fleetwood nabbed his second victory of 2017 last week in France. Here's a better number, courtesy of the folks at the European Tour: If the world rankings were based on just this year alone, the 26-year-old Englishman would be No. 2. He's currently 15th but playing a lot better than that. He'll be a favorite among the fans and at the betting windows in the Open Championship at Birkdale, having grown up just down the street from the club. ...
Grumbling about NBA superstar Steph Curry getting an unrestricted sponsor's exemption into a Web.com Tour event later this year is missing the point. First, the exemption can be used any way said sponsor wants to use it and doesn't necessarily take a spot away from another player. Second, Curry, a 2-handicap, will bring real attention to a tour that could use some. Third, there are ample opportunities (literally thousands) for a fringe player throughout the year to play in a Web.com Tour event. Play better.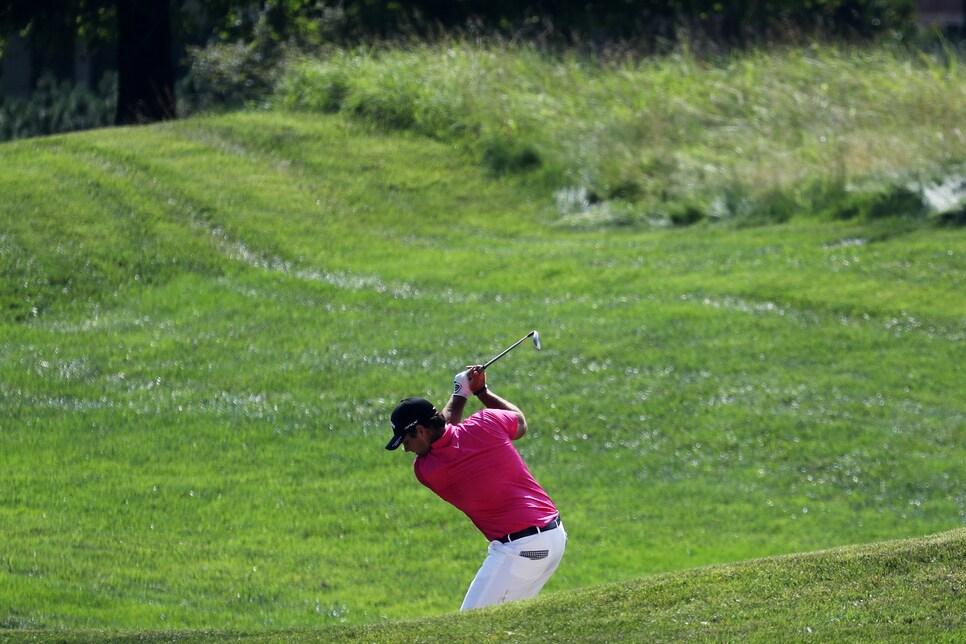 Patrick Reed would be a perfect post-Fourth of July winner at this week's Greenbrier Classic. More importantly, Mr. Patriotic is coming off three straight top-20 finishes and finally seems to be rounding into form after a bumpy stretch through most of the year. Another guy who fits the bill: Kevin Kisner, who lost in a playoff there two years ago and who has a T-6 and a win in two of his last three starts.