The Loop
Charl Schwartzel's victory in Valspar Championship first PGA Tour win since '11 Masters
The story of this Valspar Championship, ruminating as to why Jordan Spieth wasn't winning and why Charl Schwartzel and Bill Haas weren't winning enough, were bookend reminders of the first principle of golf: The game is hard.
The week began with Spieth shooting a 76 on the Copperhead Course at Innisbrook Resort in Palm Harbor, Fla., a score that amped up concerns about the state of his game.
It ended with Schwartzel and Haas in a playoff between two men about whom it often has been said have underachieved, notwithstanding that the winner in a playoff, Schwartzel, has a green jacket and the loser, Haas, has six PGA Tour victories and a FedEx Cup championship.
The game is hard, harder still on a difficult track, even more so on a Sunday when the wind came up. Schwartzel still put together the round of the day, a four-under par 67 that helped him erase the five-shot deficit with which he began the day.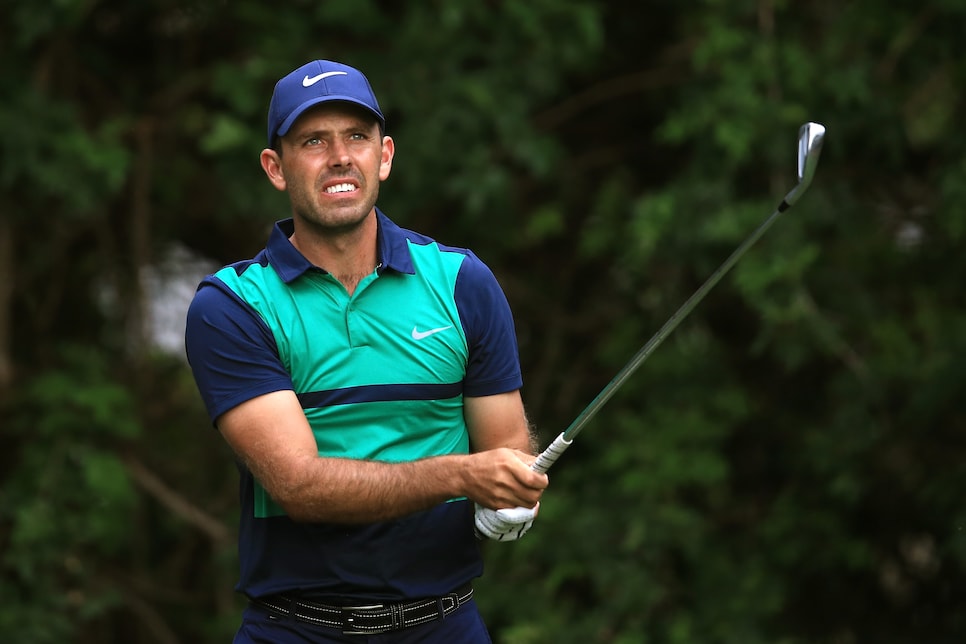 "It was tough," Schwartzel said. "Today was one of those days I thought anything could happen. I was just trying to hit mostly in the middle of the green and keep the ball in play and take the birdies where I can."
Fitting, then, that he won with a par on the first extra hole, the par-4 18th. Haas botched an easy bunker shot that led to a bogey and his downfall.
"Thinking about that bunker shot, I won't get to sleep tonight," Haas said. "That was one of those bunker shots you think about making. It was just poor execution."
The game doesn't always — doesn't usually? — go according to plan, to which Schwartzel attested in the wake of his long-awaited second PGA Tour victory.
"After winning Augusta you think you're going to win a lot," the South African said. "But it was a rough ride. It was tough for a few years. My game felt good enough, but it became a mental thing and it's nice to overcome it."
Schwartzel, it should be noted, was not going winless in the interim between his Masters victory and the Valspar. He won four European Tour events, including the Tshwane Open in South Africa only a month ago.
Haas' own bona fides in the clutch were confirmed in the Presidents Cup last fall, when he delivered a final-hole victory that gave the U.S. team captained by his father Jay the win.
Meanwhile, Spieth's dominant performance in 2015 and an eight-stroke victory in the Hyundai Tournament of Champions in January were only impressive; they did not coat him in Kevlar.
His tying for 19th in the wake of a missed cut at the Northern Trust Open and a T-17 at the WGC-Cadillac Championship only confirmed what already was known, that the game is hard for everyone, even for the best player in the world.