Change of Thrones: Golf Digest's New TV Survey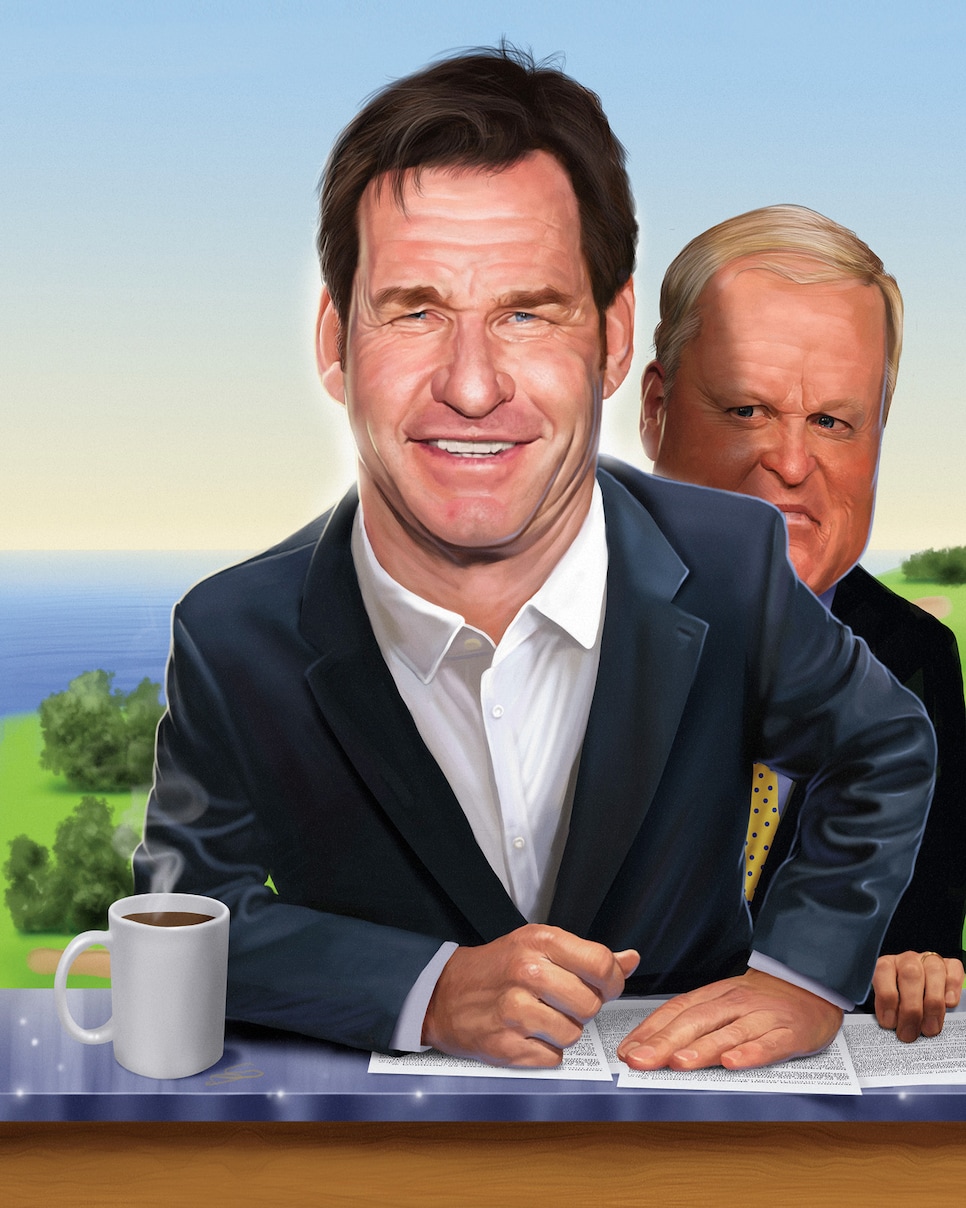 Illustrations by Dale Stephanos
If Johnny Miller is reading this, we hope he's sitting down. Preferably, in the comfort of his home, while wearing his favorite pair of houndstooth-pattern pants. Johnny, there's no easy way to say this, but when it comes to golf analysts, you're not the people's choice anymore.
Nick Faldo overtaking Miller was one of the most noteworthy findings in Golf Digest's latest survey of TV viewers. It wasn't a blowout, but Faldo, the six-time major champion, received 58 percent to Miller's 53 percent in the favorite-analyst category.(Respondents could choose multiple options.) In previous TV surveys (2002 and 1996), Miller was the dominant winner among analysts.
But was it a fair fight? Miller still had plenty of support and was widely praised for his "brutal honesty," but Faldo has four more majors and that distinguished English accent. More important, he gets to call the Masters, the runaway favorite event among viewers (66 percent to 12 percent for the Ryder Cup), as well as a second major, the PGA Championship. Meanwhile, NBC didn't broadcast the U.S. Open for the first time in two decades, and it wasn't a Ryder Cup year.
Regardless, there's no contest when it comes to hosts/play-by-play announcers. As was the case in our last comprehensive survey, Jim Nantz emerged an easy winner among respondents, who were 83 percent male, had a median age of 59, and averaged watching 19 tournaments last season. In other words, these weren't just bandwagon Masters fans. To be sure, Nantz's popularity isn't hurt by his ubiquitous presence at CBS' biggest sporting events, from the Super Bowl to the Final Four. Still, his 65 percent (nearly doubling ESPN's Mike Tirico, at 33 percent) versus just 8 percent of viewers naming Nantz their least favorite, is impressive.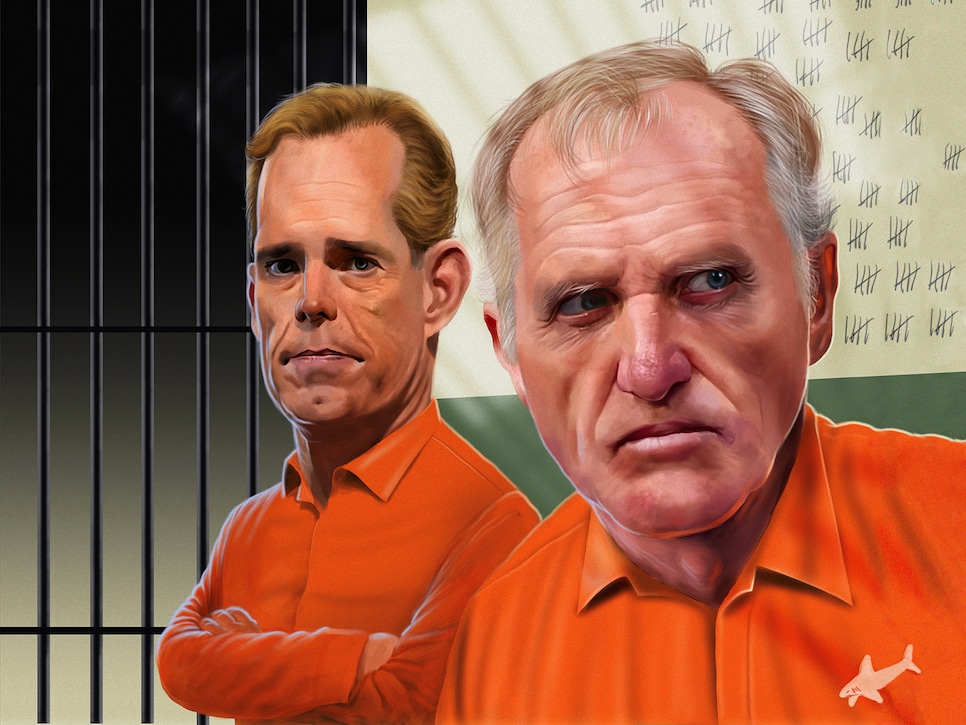 It wasn't all smiles and "Hello, friends," for CBS, though, as the network said goodbye to one of its star personalities, David Feherty. An overwhelming choice for favorite on-course reporter (74 percent), Feherty ended a 19-year relationship with the network in September and is adding NBC to his Golf Channel duties. CBS will gain Dottie Pepper (No. 5 at 35 percent) in 2016, but Feherty seems irreplaceable.
In fact, a comedic touch can go a long way. Another CBS jokester, Gary McCord (52 percent), was the most popular hole announcer, followed closely by Peter Jacobsen (50 percent) on NBC. And Faldo's sense of humor played a big part in him edging Miller. Also, when viewers were asked to pick which celebrity they'd most like to see on a golf telecast, comedian Jimmy Fallon was the overwhelming choice at 43 percent, and unintentional comedian Donald Trump took second at 14 percent.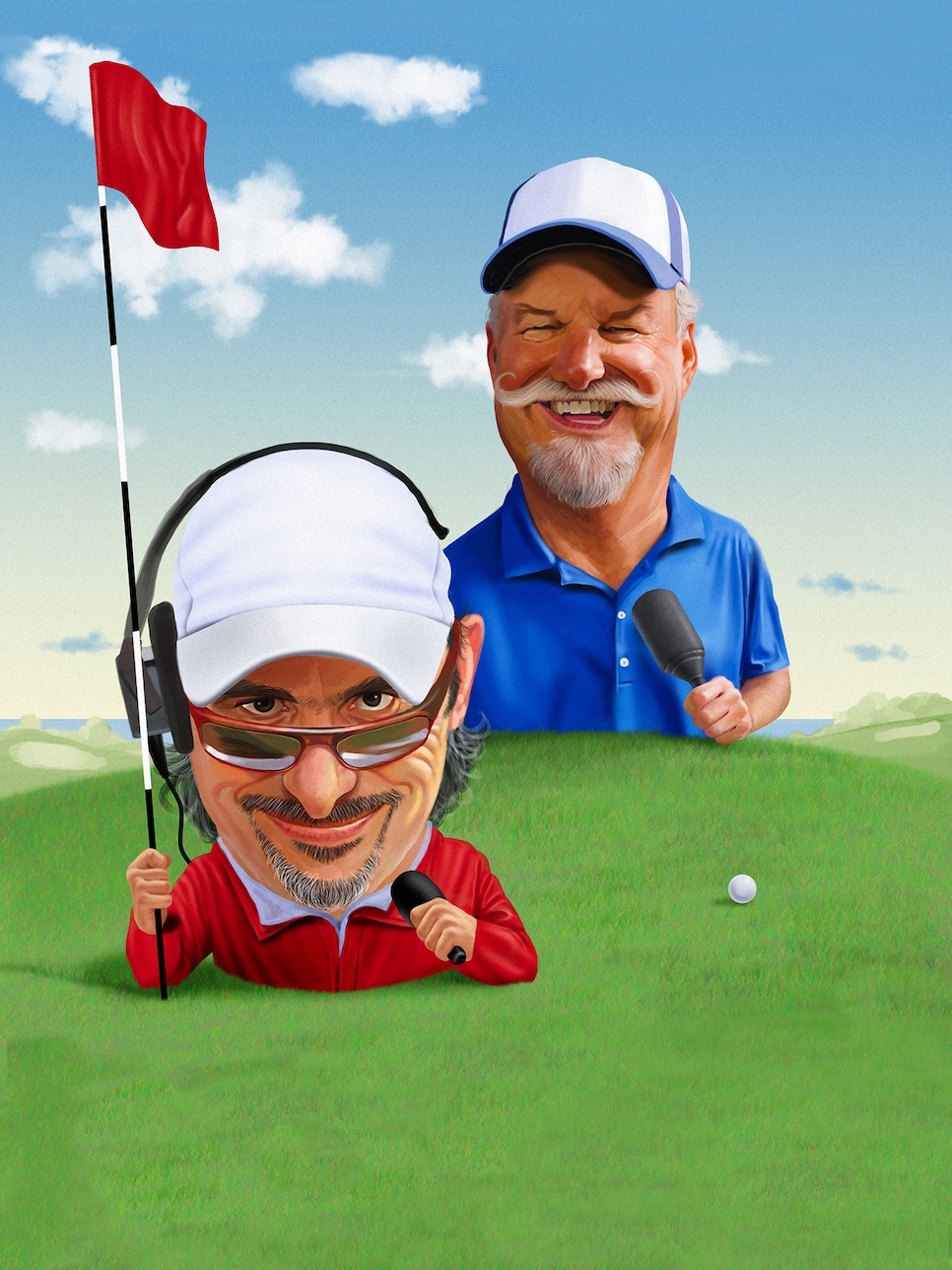 In addition to losing the game's top funnyman, CBS also lost its grip as favorite golf network for the first time since Golf Digest started this survey in 1988. Golf Channel, which finished its 21st year of being the only 24-hour golf network, took that category (38 percent to 29 percent) and benefited from a deep, balanced roster. The polarizing Brandel Chamblee finished as the sixth-favorite analyst and tied for second-most disliked. Interestingly, he was edged in popularity by rookie teammate David Duval. Kelly Tilghman's 28 percent was good for fourth among hosts, and Charlie Rymer was a surprising favorite member of "Morning Drive," Golf Channel's flagship show. Golf Channel's Tim Rosaforte came in second to NBC's Jimmy Roberts in the reporter/interviewer category and finished No. 2 to Rymer among "Morning Drive" cast members in the first year of the post-Holly Sonders era.
Speaking of Sonders, she finished No. 3 among reporters. But not even her presence or a star-studded booth duo of Joe Buck and Greg Norman translated into a good first impression by Fox at the U.S. Open. In fact, Buck and Norman were named least favorite in their respective categories, with Buck widely criticized for a perceived lack of golf knowledge and Norman getting knocked for a surplus of arrogance. It wasn't quite a Brent Musburger level of disdain—the former ABC golf announcer received 43 percent of our worst-host vote in 1996—but 39 percent named Buck their least favorite, and a quarter of those polled gave the Shark a biting review.
Not surprisingly, there was a huge difference in how today's fans consume pro golf and which players they follow most closely. Jordan Spieth, after his monster season, was a clear favorite player to watch (viewers were 83 percent more likely to watch when he was in contention), and Tiger Woods fell from first in 2002 to sixth, at 55 percent.
All participants said they watched at least 10 events on TV in the past year, but 69 percent reported they have watched golf tournaments using mobile apps, which didn't exist when Golf Digest last conducted this survey. Yes, a lot can happen in 13 years—and it's not all bad, Johnny. We hear houndstooth is making a comeback.
The survey results (totals were not rounded, so some categories do not add up to 100 percent):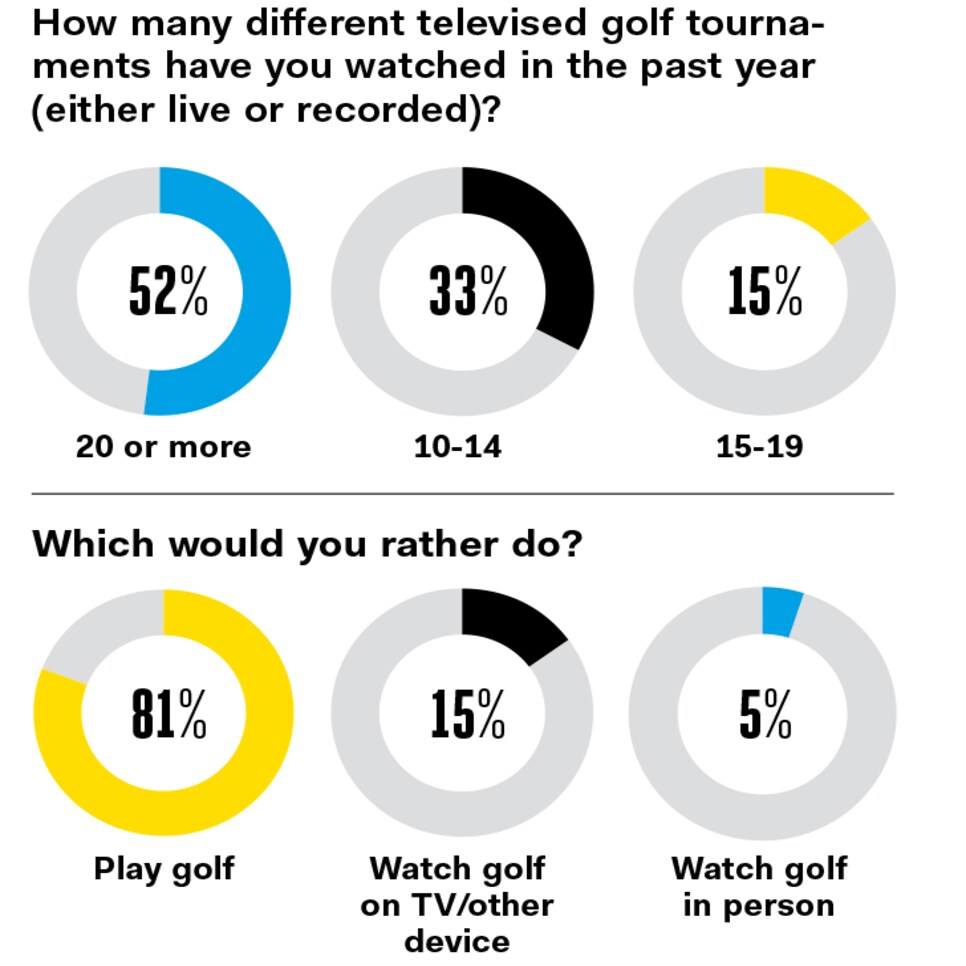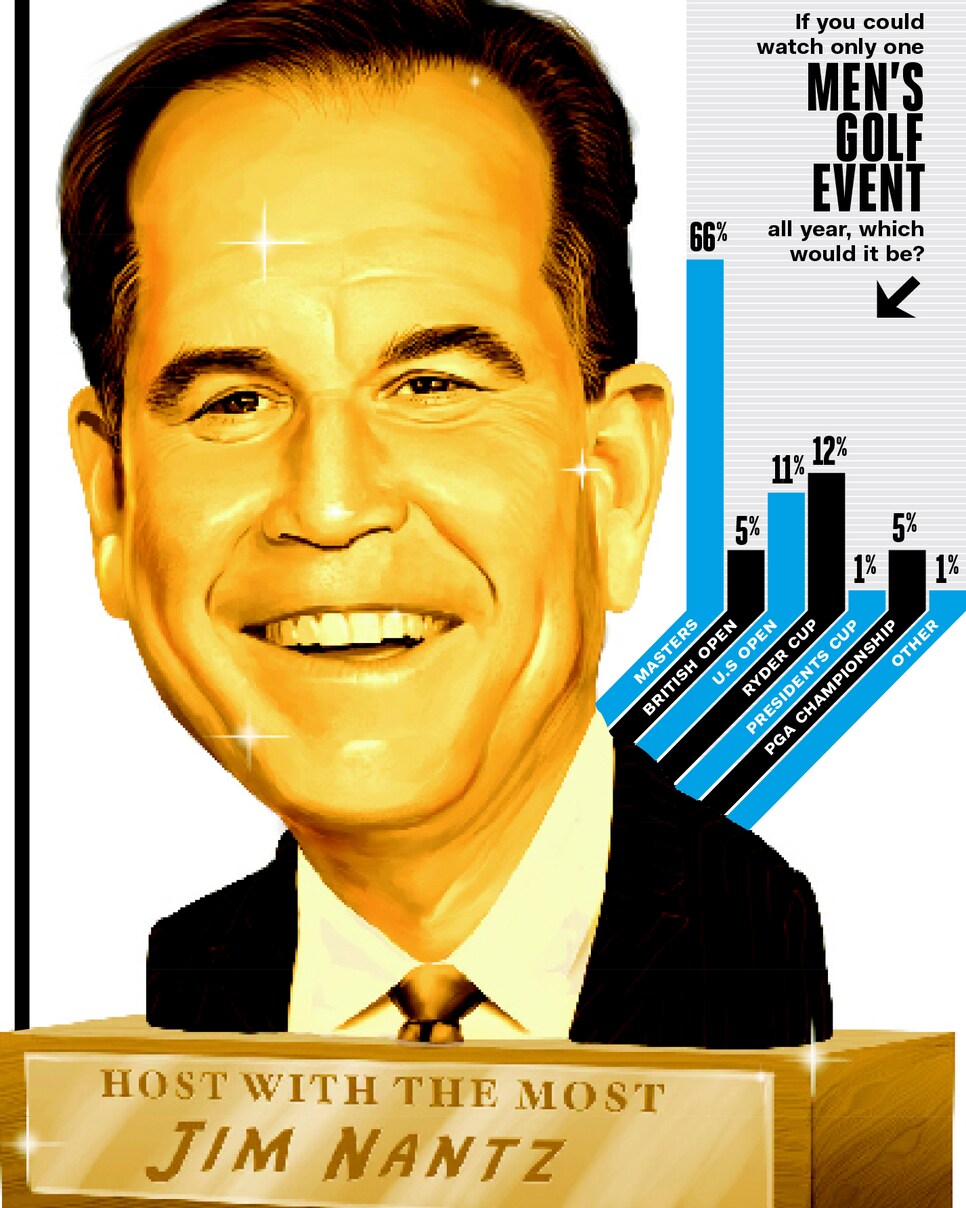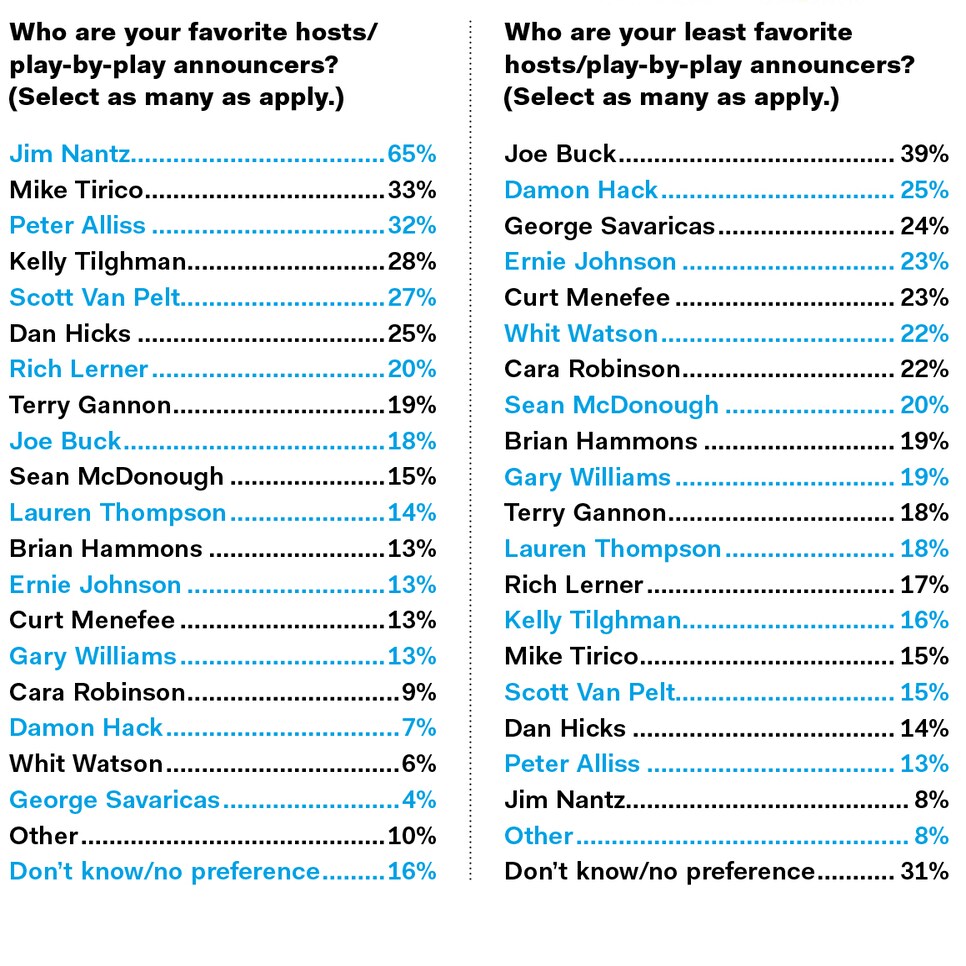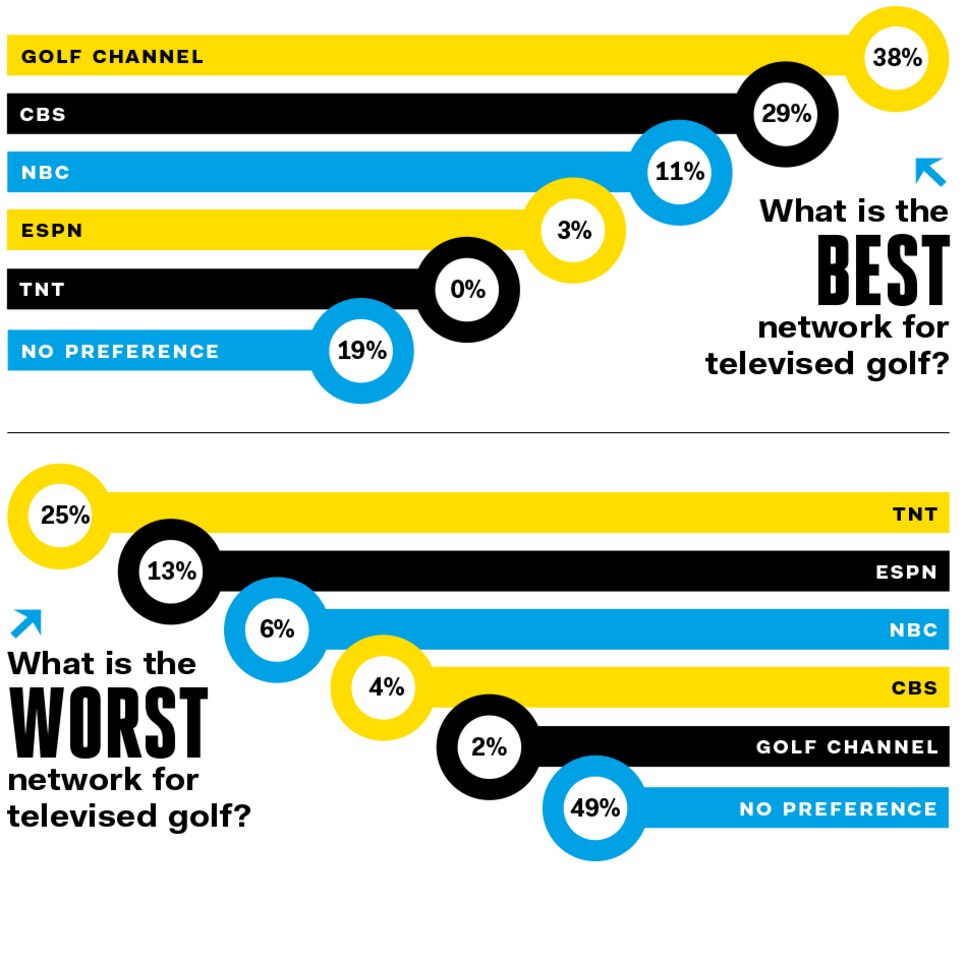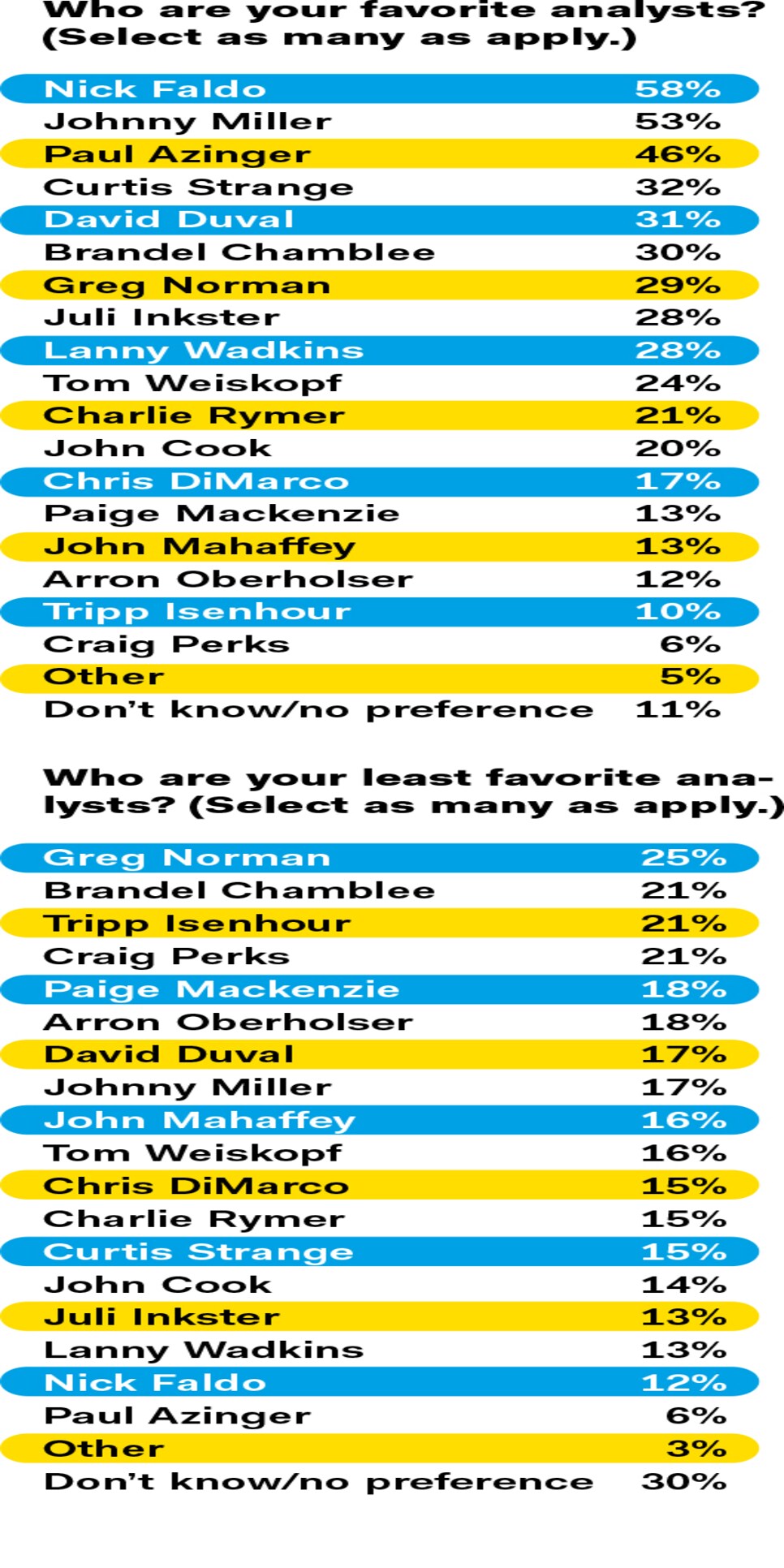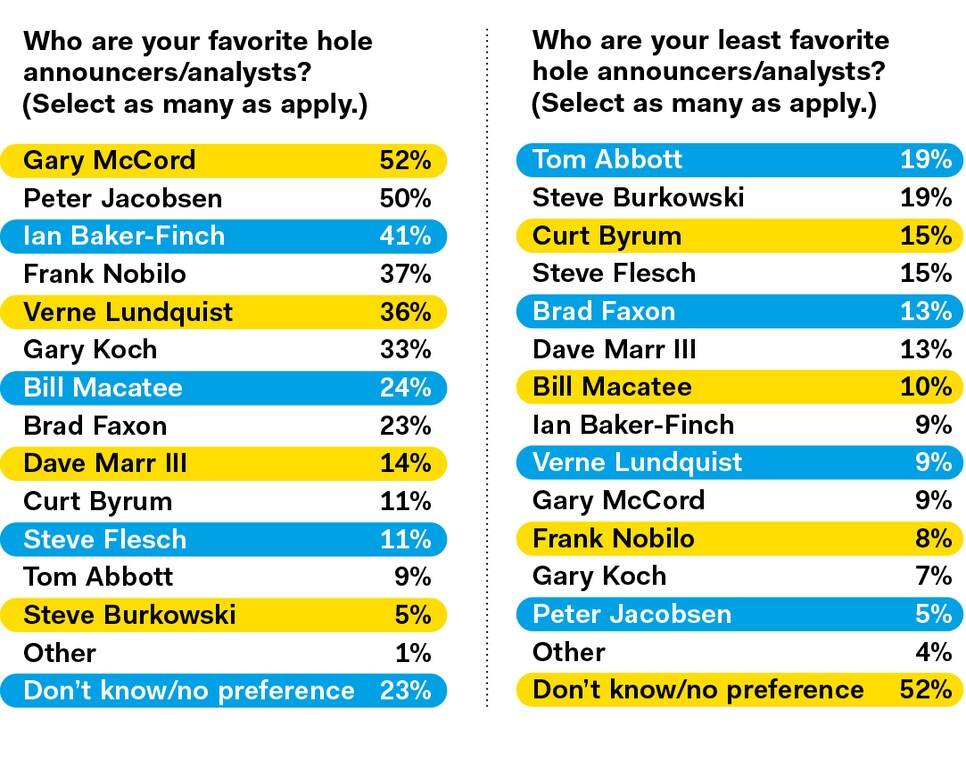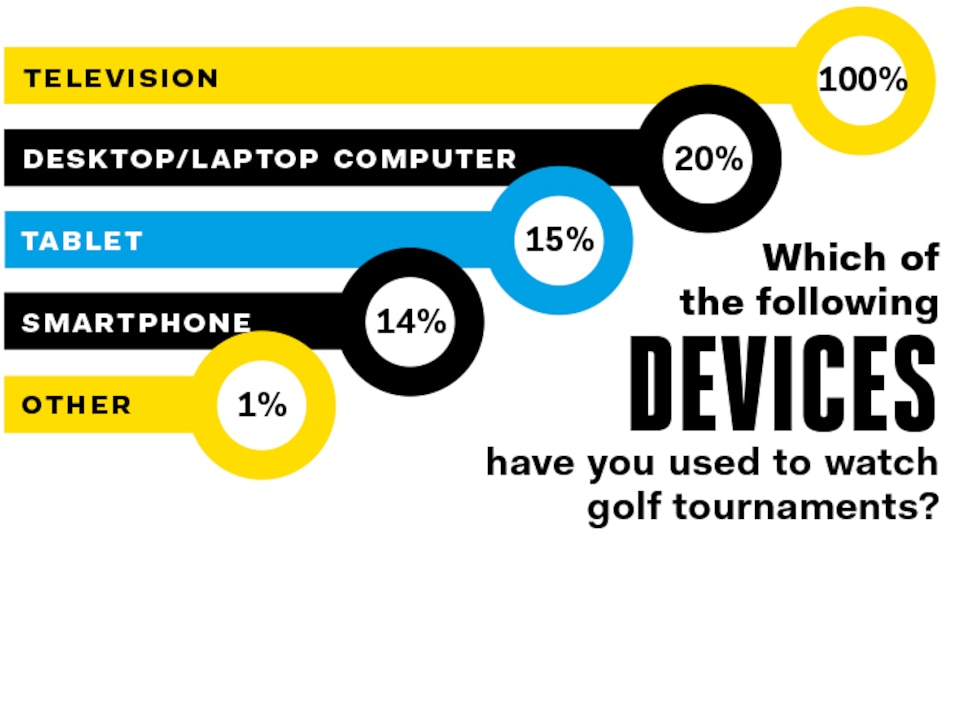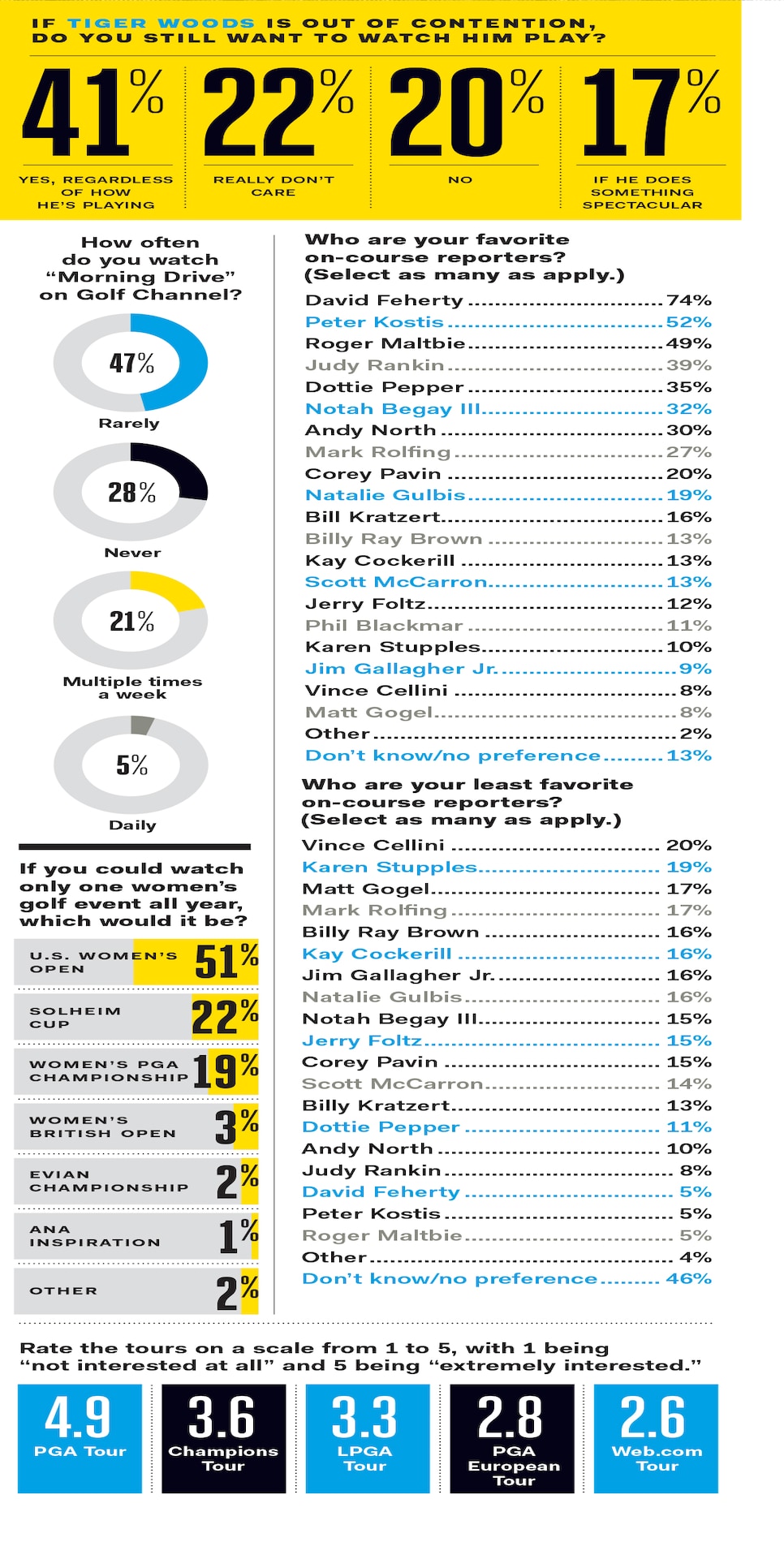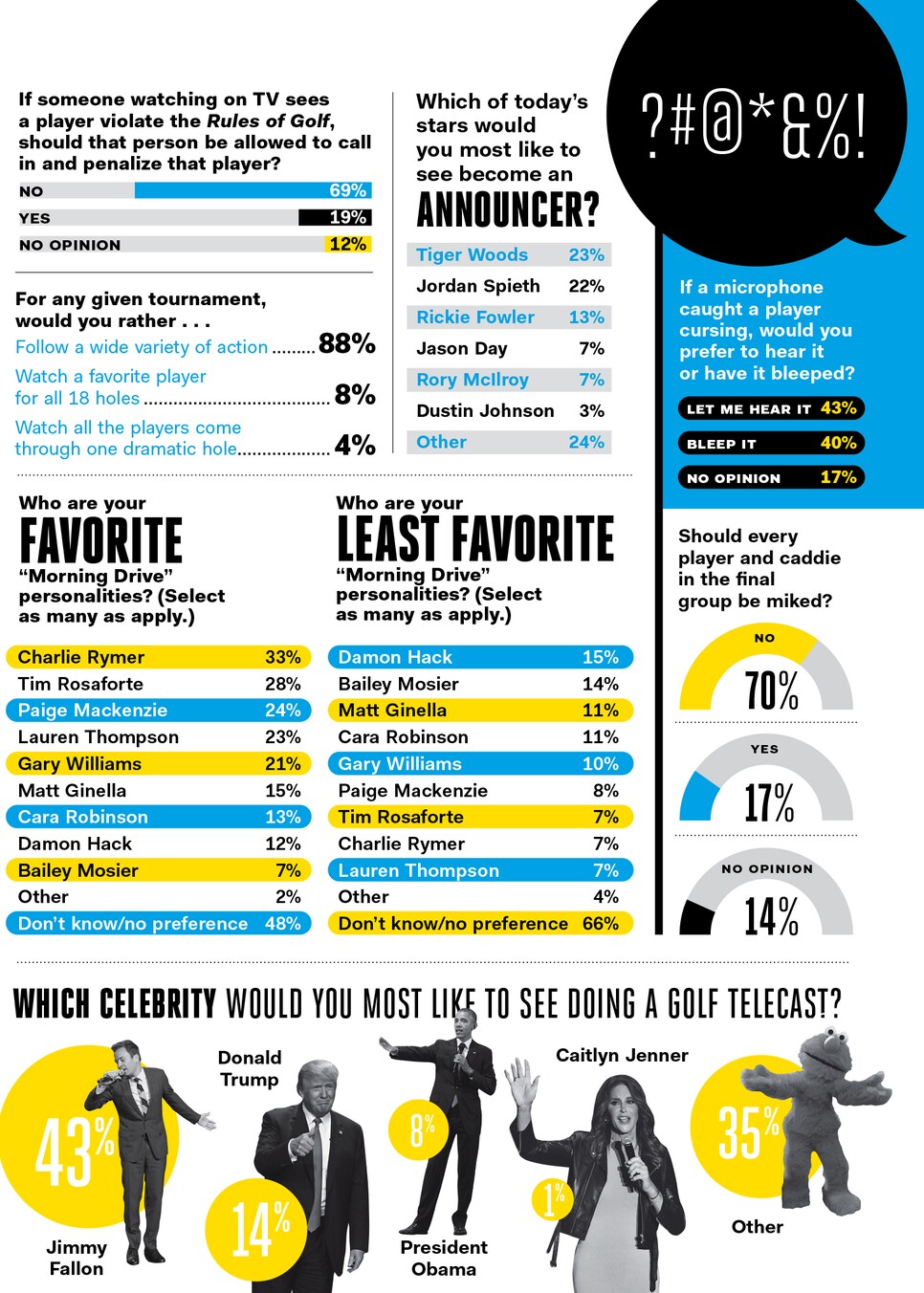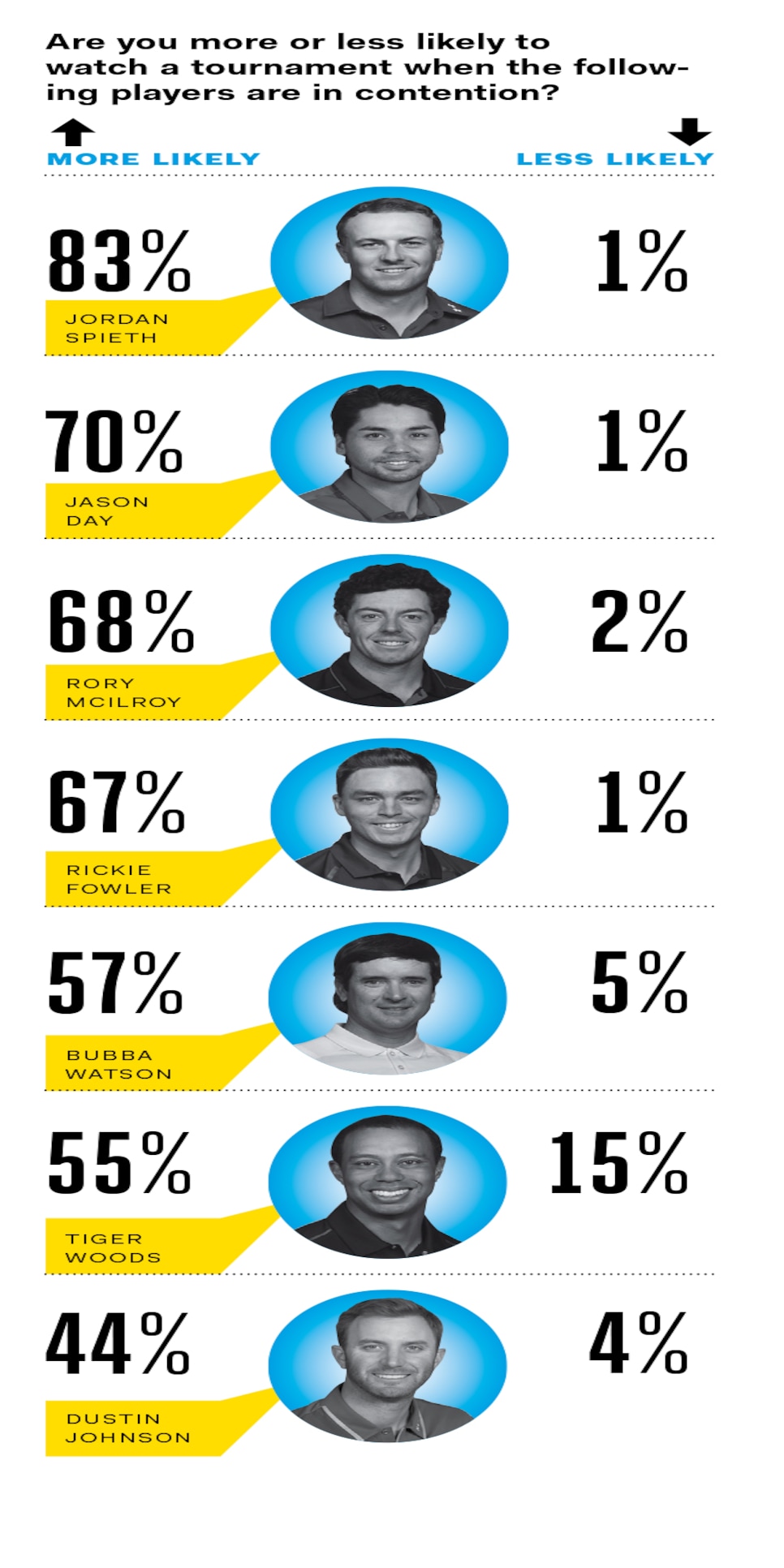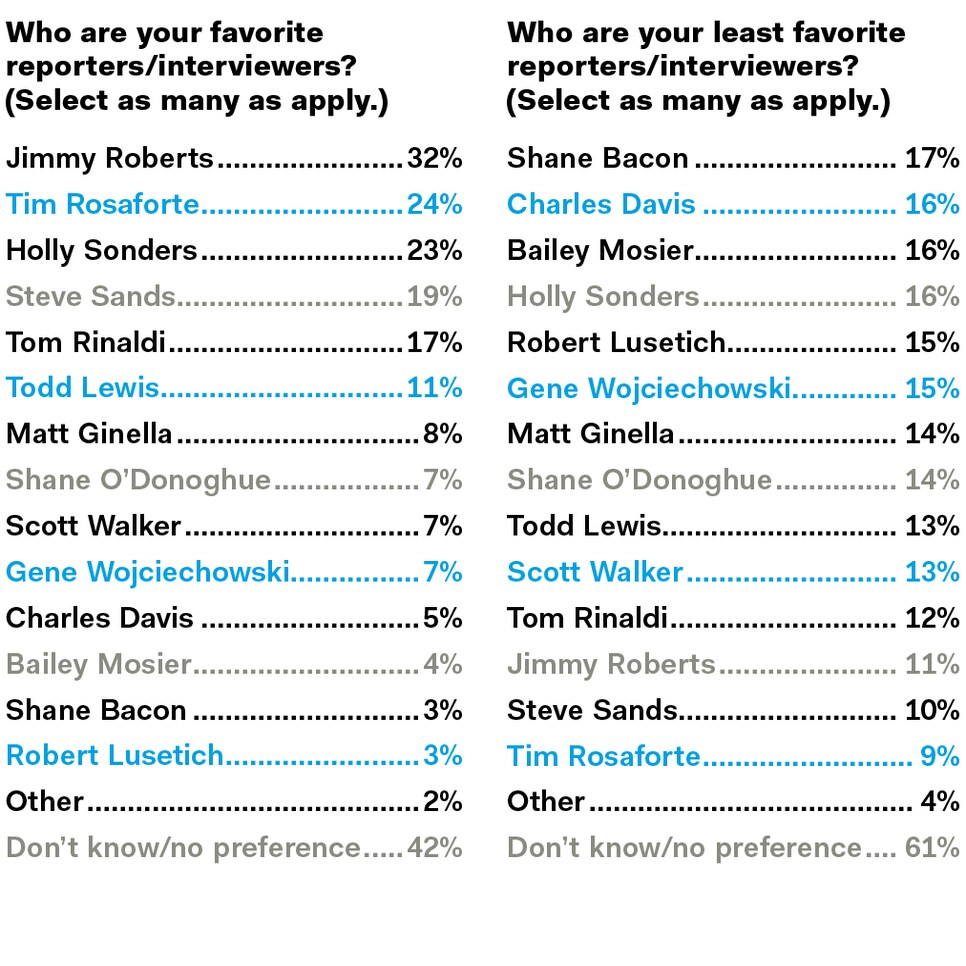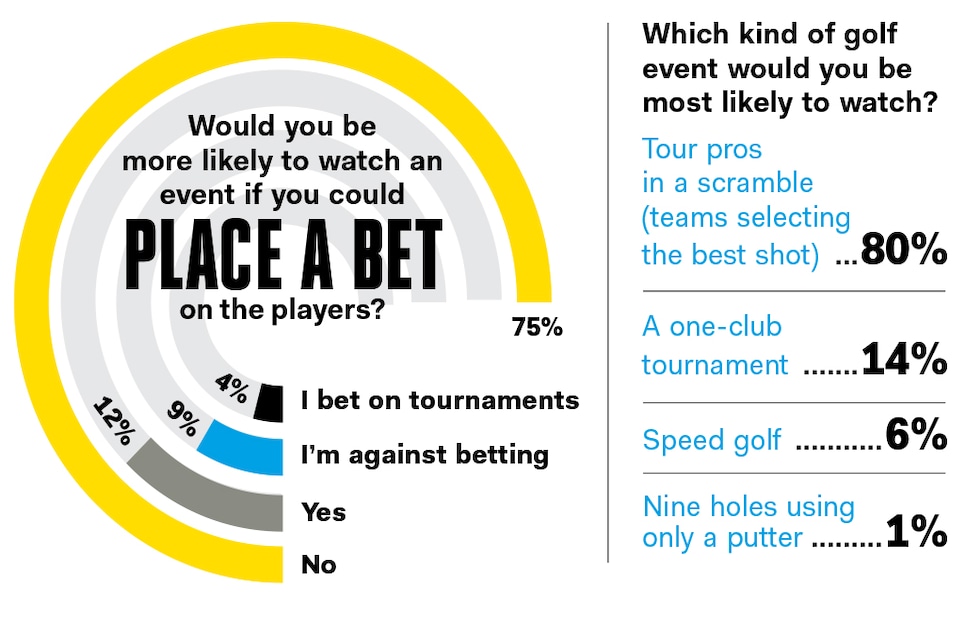 HOW THE SURVEY WAS DONE
Golf Digest partnered with Research Now, a leading global market research firm, to conduct an online survey among a nationally representative sample of U.S. adults 18 or older, as well as a sample of Golf Digest subscribers. All respondents completing the survey were frequent viewers of televised golf events (watched at least 10 televised events in the past year), with a total of 1,989 qualified respondents completing the survey. The margin of error is +/-2 percentage points based on a 95 percent confidence level.
THE MESSAGE FROM MILLENNIALS
What can TV networks do to attract more millennials? They should start by lobbying Congress to make sports gambling legal in the United States. In our survey of TV viewers, 41 percent of millennials (age 18-34) said being able to bet on golf would increase their viewership of tournaments. This was in contrast to the 12 percent of overall participants feeling a positive correlation between gambling and watching golf.
OK, so what is something millennials like that networks actually have some control over? More talking on the course. Nearly half (47 percent) of millennials were in favor of placing microphones on all players and caddies in the final groups, compared to just 17 percent overall. And nearly the same amount (46 percent) thought it was appropriate to see players interviewed during rounds. Can you imagine the possible Gregg Popovich-esque exchanges NBA fans are used to seeing if networks obliged?! "Hey, Tiger, what happened a few minutes ago on No. 8?" "I made a double." "OK. ... Thanks, Tiger. Back to you, Jim." Speaking of Tiger Woods, millennials love the 14-time major champion, and his popularity among younger fans was one of the things that most differentiated this demographic in the survey.
Four out of every five millennials said they are more likely to watch a tournament when Tiger is in contention, compared to just 54 percent of viewers 35 and older. Of current players, Woods was also the overwhelming first choice of millennials (36 percent to Jordan Spieth's 18 percent) to become an announcer.
Predictably, millennials were the most tech savvy of those surveyed, with 78 percent replying they watched tournaments using mobile apps. And interestingly, they are more likely to use their mobile devices to call in a potential rules violation. (Only 49 percent believe they should not be able to call in, versus 70 percent of viewers 35 and older.) Maybe someday, this sect will be able to call in golf bets as well. But until then, more talk and more Tiger seems to be the easiest way to a millennial golf fan's heart. —Alex Myers