The Masters
Masters 2022: Past winners gather for annual Champions Dinner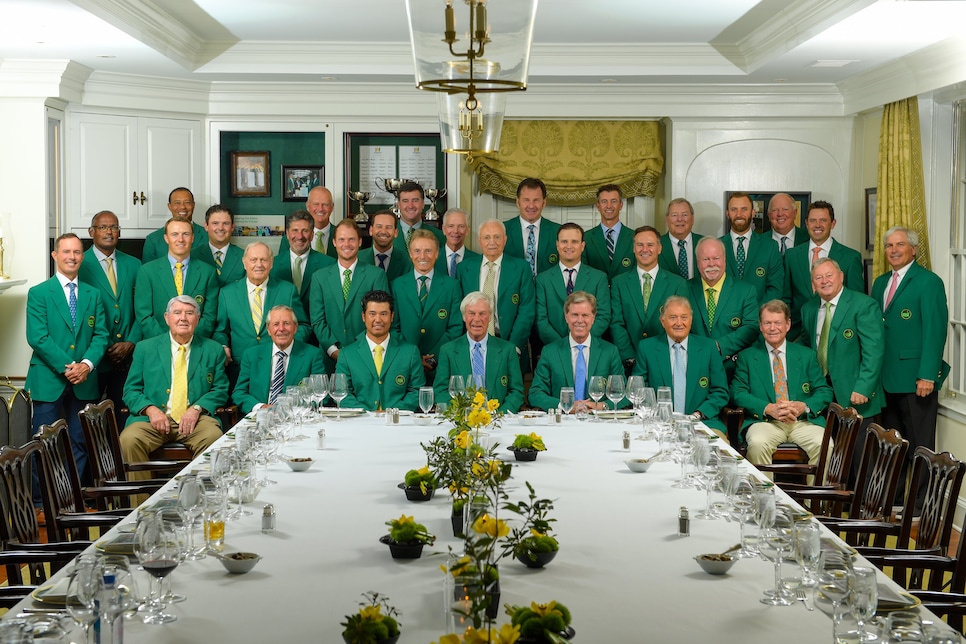 AUGUSTA, Ga.—The Masters continued its annual Champions Dinner tradition on Tuesday night at Augusta National.
The dinner traces back to 1952 and was inaugurated by two-time Masters champ Ben Hogan. It serves as a gathering for former Masters champions and former Masters champions only and is held in the Augusta National clubhouse. The dinner is presented by the reigning champ, which this year is Hideki Matsuyama.
Matsuyama, who became the first Japanese male to win a major championship with his triumph at Augusta National last spring, delivered a spread inspired by his homeland. For appetizers there was assorted sushi and chicken skewers, followed by miso glazed black cod and wagyu beef ribeye, with a strawberry shortcake serving as dessert. It was a menu that had his fellow green jacket holders salivating.
"I'm going to have seconds of all of it. I'm very excited," 2015 champ Jordan Spieth said earlier Tuesday. "I played the Dunlop Phoenix in Miyazaki back in 2014, and I might make a lot of people mad in the state of Texas, but it's the best beef I've ever had. To be serving that tonight on top of miso cod and sushi to start, I'm very, very excited. I saw it today. I had no idea what route he was going to go, and I'm excited to shake his hand and say thank you at the end of the night. I might have to get carted off."
Of note was the absence of three-time winner Phil Mickelson, who is not playing in this week's tournament as he continues his sabbatical from the game.