The Loop
Our readers are more critical than we are, which is going some. Here's the first letter Golf World has received about our first- and second-round leader, Chad Campbell, who missed a tournament record 63 with bogies on the final two holes. .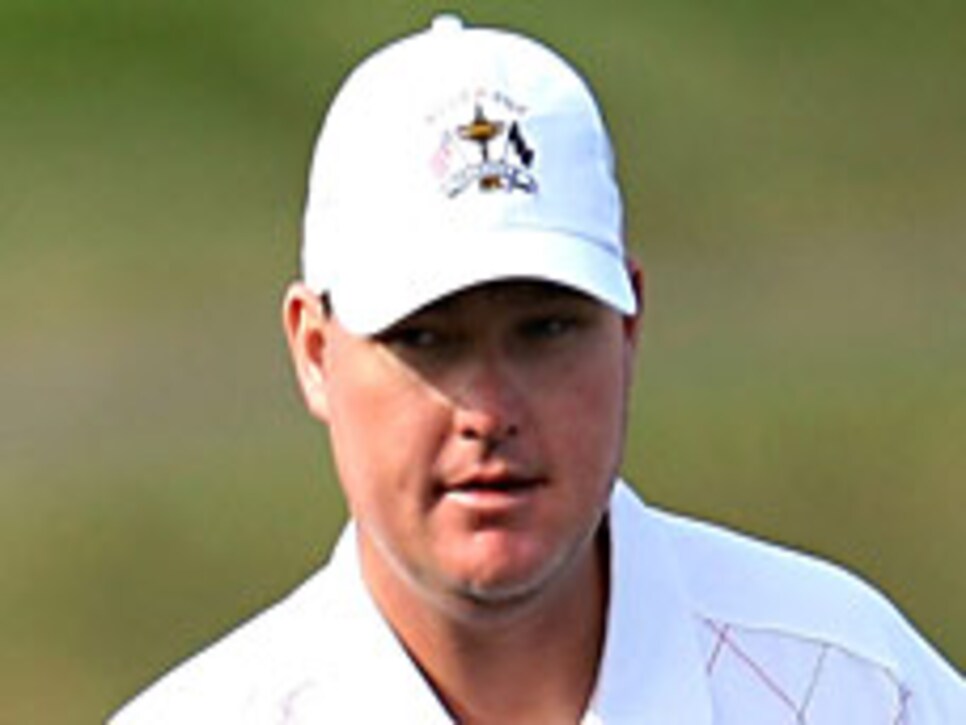 Chad did get his 63 after all, but it was the number of times he uttered "you know" in the 63-second interview with Mike Tirico. Doesn't anyone tell these guys how uneducated they sound?>
Marshall, I thought you were being exceedingly, unfairly harsh and was about to say so when I read Campbell's response to a question about learning from his experience of leading after 36 holes in 2006:
CHAD CAMPBELL: You know, we had a lot of rain. I think we only played four holes on Saturday, so we had to play 32 holes on Sunday. Made it pretty difficult. You know, it would have been nice if it just could have went like it's supposed to. You know, I remember from that round, I had a chance, an outside chance, on Sunday. I hit a few bad shots and missed some putts. Like I said, just being in that position before, you know, helps. I can't really pinpoint anything exactly.
Hmmm. Does seem like "you know" is Chad's go-to club. Nevertheless, if you'd been buffeted around by the swirling, unpredictable and quite inconsistent winds as Campbell was today, you might be talking a little bit funny, too Marshall. And he's played two great rounds, no matter how he describes them.
Interesting that you should complain about Campbell. I heard a member of the media do that today, but for "you knows" but because his story is less thrilling than, say, that of Rory McIlroy, who was making 7 on the final hole while Campbell was making 3; or of Ryo Ishikawa, who has a headcover in his own likeness, which missed the cut along with him today; or of Danny Lee, who is also on his way home. The best story, of course, is Tiger, but he can't make anything; second-best is Phil, but he's plus 2 and has hit more pine straw than fairways; or Greg Norman, but he's on the back side, has just made consecutive bogeys and probably will spend Easter watching the Masters with Chrissie. Cut to Sergio, 2 under and in the creek on 13, or "Paddy Slam" Harrington who, alas, is several back and dealing with rules issues. So the media are left with Kenny Perry, who also doesn't thrill most of them, Todd Hamilton--more low wattage as Marty Hackel says--Angel Cabrera, Jim Furyk, Rory Sabbatini, Steve Stricker and Hunter Mahan.
Yesterday it was a Masters designed by the media, with roars galore, even the old guys contributing to a record number of rounds in the 60s. That and teenagers, too. We had more story lines than Desperate Housewives. But it's Friday now and the desperation I feel is from some of my colleagues.
Quite a few Anthony Kim and Geoff Ogilvy fans in the Media Center this afternoon. We can be a mean bunch, you know?