The Loop
Center-shafted putters, popular after Payne Stewart's Pinehurst victory, are niche items
Anyone who watched it likely hasn't forgotten Payne Stewart's 20-footer on the 72nd hole of the 1999 U.S. Open to pip Phil Mickelson. And for those who haven't seen it, the statue of Stewart at Pinehurst serves as a reminder. What often gets lost, however, is that Stewart made the clincher using a SeeMore FGP putter -- a center-shafted model.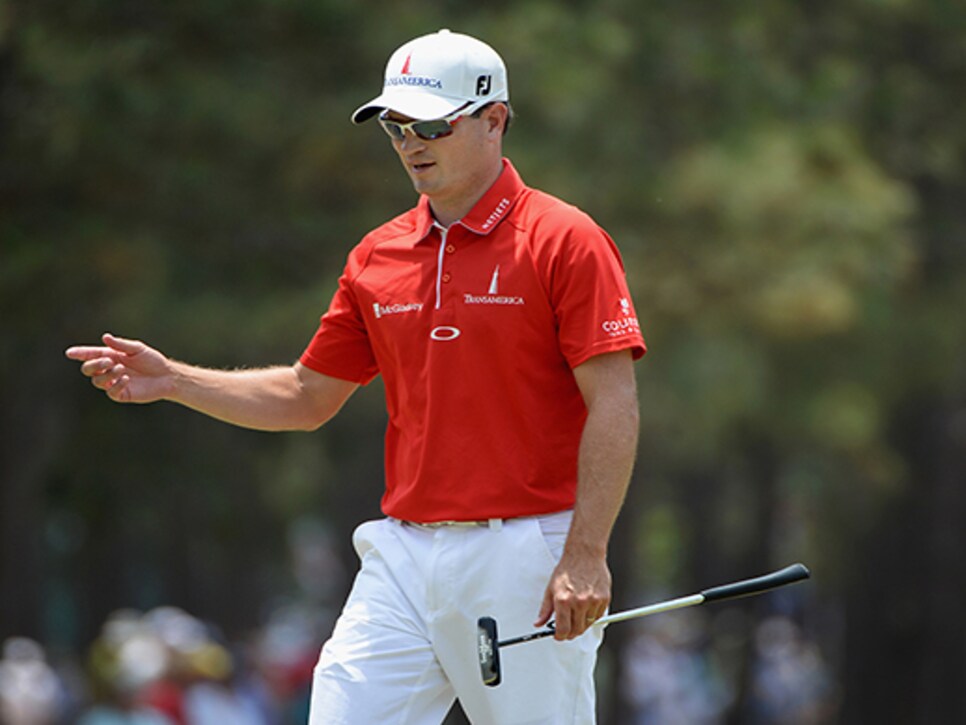 Ross Kinnaird/Getty Images
Center-shafted putters have had somewhat of a roller-coaster existence in the 15 years since. Although not a new invention at the time of Stewart's Open heroics, the victory created interest.
In 2002, Scotty Cameron told Golf World that he saw an increase in the number of requests for center-shafted putters. To accommodate the variety of inquiries, Cameron experimented with a number of designs, employing different metals and configurations.
Cameron tried stainless steel, carbon steel and various inserts to understand the effects of the materials on feel when the shaft was placed near the center of the head. Cameron also experimented with the placement and positioning of the shaft in addition to constructing several center-shafted models that were offset and face-balanced -- all in an effort to please his ever-growing stable of players.
"Sometimes I feel like a bartender, listening to their problems," Cameron said at the time. But just as a good barkeep is a good listener, so is a solid club designer. "You need to know what they're looking for," he said. "But that's not always easy. Sometimes you have to listen to what they're saying between the lines before you get to what they're really looking for."
The popularity of center-shafted putters dates back to the turn of the 20th century when Walter Travis' trusty ally on the greens was a center-shafted putter called Schenectady. The putter, named after Schenectady, N.Y., the hometown of its inventor, Arthur Franklin Knight, was not the first center-shafted putter, but it may have been the most famous. Travis (known by his contemporaries as "The Old Man") didn't take up golf until he was 35, yet he captured three U.S. Amateur titles and a British Amateur by the time he turned 43. And he did so on the strength of his wizardry on the greens. Unfortunately for Travis, his win in the 1904 British Amateur led the Royal and Ancient Golf Club of St. Andrews to take a closer look at his odd-looking putter. Although it was not implemented until 1910, the governing body decided on a rule that outlawed center-shafted clubs -- a ban that would last until 1951.
Such a ban would hardly be needed today as few players now go the center-shaft route. Although the PGA Tour is not devoid of center-shaft putters, the number rarely reaches 10 percent on any given week. Some of it is look. "The shaft sits right on the ball and most players like to see the ball by itself and not have the shaft lean on it," said Matt Rollins, PGA Tour rep for Ping, who noted that the company's only player who used one -- Miguel Angel Jimenez -- switched at the U.S. Open to a non center-shafted putter.
Hand position also plays a role in the low numbers. "Center-shafted putters suit players who like their hands level with the ball at address," said Seamus Sweeney, Odyssey's European Tour rep. "This is one reason for low usage, as many guys prefer to 'hang' their hands forward, even if slightly. Do this with a center-shaft in your hands and very quickly the face angle and loft changes. Most players don't want that."
Then there's the lemming factor. While Stewart's win in 1999 spurred interest, currently only Zach Johnson (who uses a SeeMore FGP very similar to Stewart's) is among the top 30 on the World Ranking using a conventional-length center-shafted model. No. 1 Adam Scott has a center-shafted Scotty Cameron by Titleist Futura X Long putter.
What kind of putting stroke might benefit from a center-shafted model? For starters, any player who positions his eyes directly over the ball. In that scenario the player is likely setting up to take the putter straight back and straight through the ball, never deviating from the target line. A center-shafted putter is ideal for this type of stroke because the clubhead is balanced to swing like a pendulum.
Although center-shaft usage is dwindling, Sweeney feels there will always be a place for such putters. "They offer a totally different option to any other; a simple, clean option at address," he said. "Players have commented how it is appealing when they are able to see the entire face at address."
Or in Stewart's case 15 years ago, when the ball goes in the hole.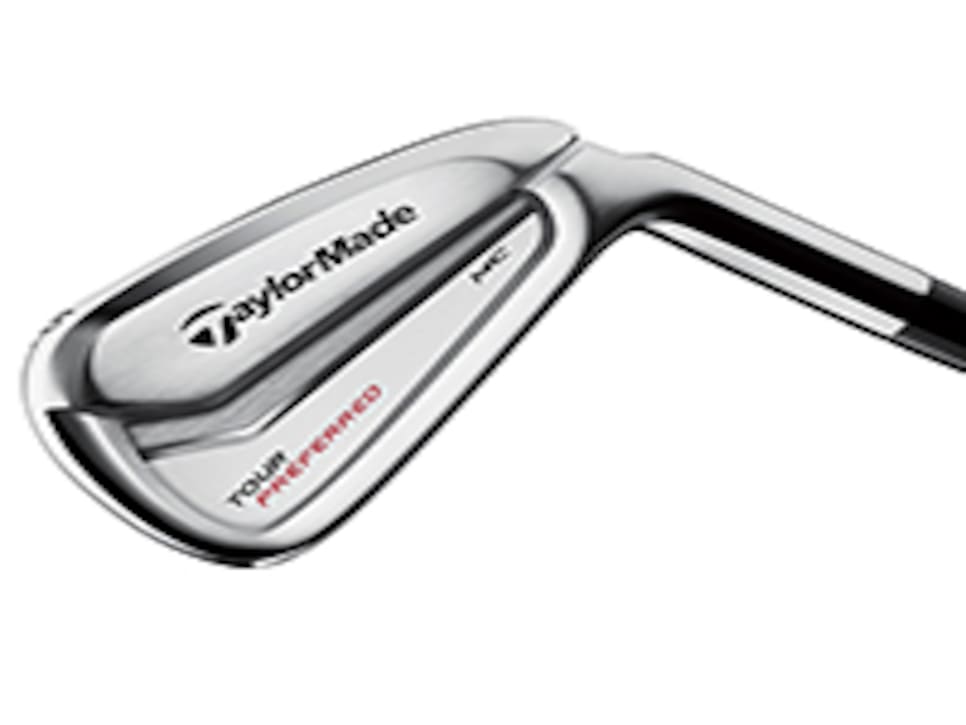 PRICE: $1,000 (Lofts: 52, 54, 56, 58, 60 degrees)
Martin Kaymer used these irons, which feature a shallow, muscle-cavity design to boost the moment of inertia for better stability. The slot in the sole of the 3- through 7-irons increases ball speed.
Martin Kaymer had two 3-irons in his bag, but there was no redundancy. Instead the Open champ had a TaylorMade Tour Preferred MC (the model of the rest of his irons) 3-iron bent to a 2-iron loft. The club came in handy for Kaymer who used it to tee off on several holes during the week. ... Brandt Snedeker has ranked in the top 10 in strokes gained/putting in four of the last five years, including fourth last year and first in 2012. But Sneds was 56th this season coming into the U.S. Open, prompting him to change putters. Snedeker used his Odyssey Rossie for nearly a decade, but at the Open he used a Bridgestone True Balance TD-02, a mallet similar in head shape to the Rossie but with grooves on the face. Snedeker said one reason for the switch is he has been "fanning" his putts, and the club's weighting (a hefty E4 swingweight) helped eliminate that. ... After experimenting with a counterbalanced putter at the Memorial, Keegan Bradley felt he needed to go back to anchoring at Pinehurst. "I just felt like from off the green I was a little more comfortable with it," said Bradley, who used an Odyssey White Hot XG Sabertooth at the U.S. Open. ... Casual fans have always been able to figure out who's who by the names embroidered on their staff bags, but that wasn't the case at the Open for TaylorMade's staff, who celebrated Father's Day weekend by carrying staff bags with the names of either their dad, their kids or another person whom they wished to salute. Sergio Garcia's bag read "Victor Garcia" for his dad, Jason Day's had "Dash Day" for his son, and Scott Langley got a jump on parenthood by having "Kennedy Caroline Langley" (his soon-to-be-born daughter) on his bag.