News
As the 22-year-old American gets set to play for the first time since the shocking ruling against her at the ANA Inspiration, everyone wants to know how she will handle the next chapter in this unusual drama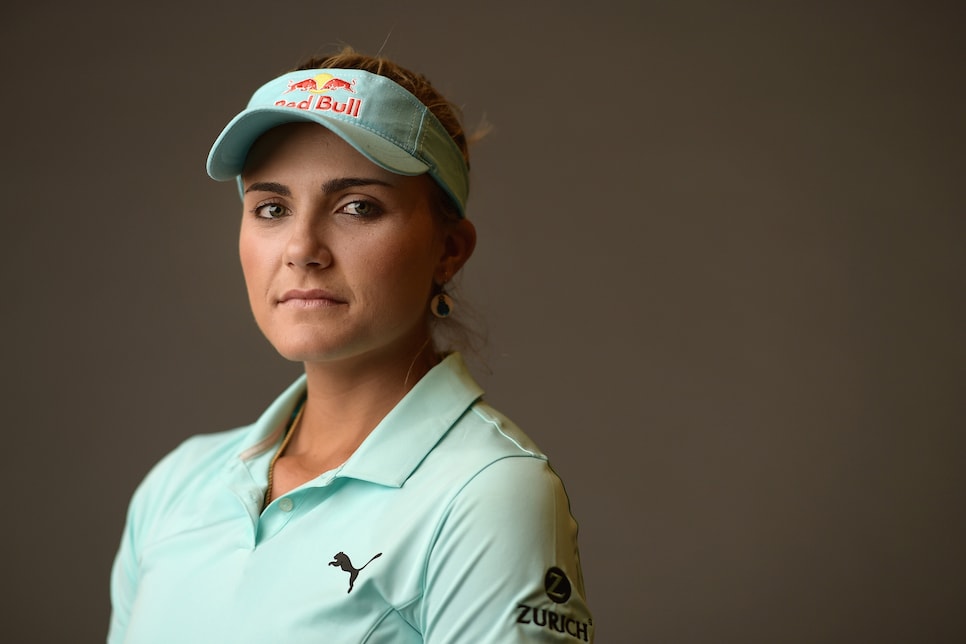 Next week in Irving, Texas, at the LPGA's Volunteers of America Texas Shootout, Lexi Thompson will break the silence she's imposed on herself since her gracious public reaction to losing the ANA Inspiration after being shocked to learn with only six holes to go that she was being assessed four penalty strokes.
Thompson will surely reiterate that she did not intentionally replace her ball away from its original spot on a putt of slightly more than a foot on the 17th hole during the third round three Saturdays ago. No doubt she will again congratulate So Yeon Ryu, who defeated her in sudden death, on her victory in the year's first major championship. And she will likely thank her fans, a group that has grown in number since the incident, for their ongoing support in a difficult time.
Thompson's words will garner plenty of coverage, but what will be most closely watched going forward will be her play. Thompson is a 22-year-old star who has won a major championship (the 2014 Kraft Nabisco Championship, which became the ANA the next year) and six other LPGA events. She is the top American player on the Rolex Ranking at No. 5 (the next highest is Stacy Lewis at 15th). She is telegenic and gifted with a power game that, with gradual honing and maturation, promises a long career at the top.
But this was an extremely tough loss. The evidence against Thompson came to light sometime on the Sunday of the final round. The LPGA said it received an email to its website from a television viewer alleging the infraction from the day before. Sue Witters, the vice president of tour rules and competition for the LPGA, watched a replay of Thompson marking and replacing her ball—by most estimates between ½-inch and an inch from her marker—while the last group of Thompson and Ryu were on the ninth hole of the final round. When Witters notified Thompson three holes later that she would be penalized two strokes for playing from the wrong place and two strokes for signing an incorrect scorecard for her third round, her two-stroke lead became a two-stroke deficit. The ruling prompted outrage on social media.
In golf history, probably the most devastating loss attributable to a rules violation occurred at the 1957 U.S. Women's Open at Winged Foot, where Jackie Pung, a 35-year-old Hawaiian and a then four-time winner on the LPGA Tour, appeared to have beat Betsy Rawls by one stroke. But Pung was instead disqualified for signing an incorrect scorecard in which the final-round total was right but the recorded score on one hole was lower, meaning she had actually signed for a lower total score.
At the time, Herbert Warren Wind wrote a passage that could have applied to the Thompson case: "The shocking news of Mrs. Pung's disqualification filled everyone with a personal sense of impotent anger and with compassion for the victim of so important a ruling based on so insignificant a technicality." Pung, who would win once more before leaving the tour in 1964, called the experience "an ordeal," but spoke little of it publicly. Two weeks before the ANA Inspiration, she died at age 95.
The outcome of the 1968 Masters was more notorious if less catastrophic. After appearing to tie with Bob Goalby through 72 holes, Roberto DiVicenzo ended up finishing second when his signed scorecard added up to 66 rather than the 65 he shot on Sunday.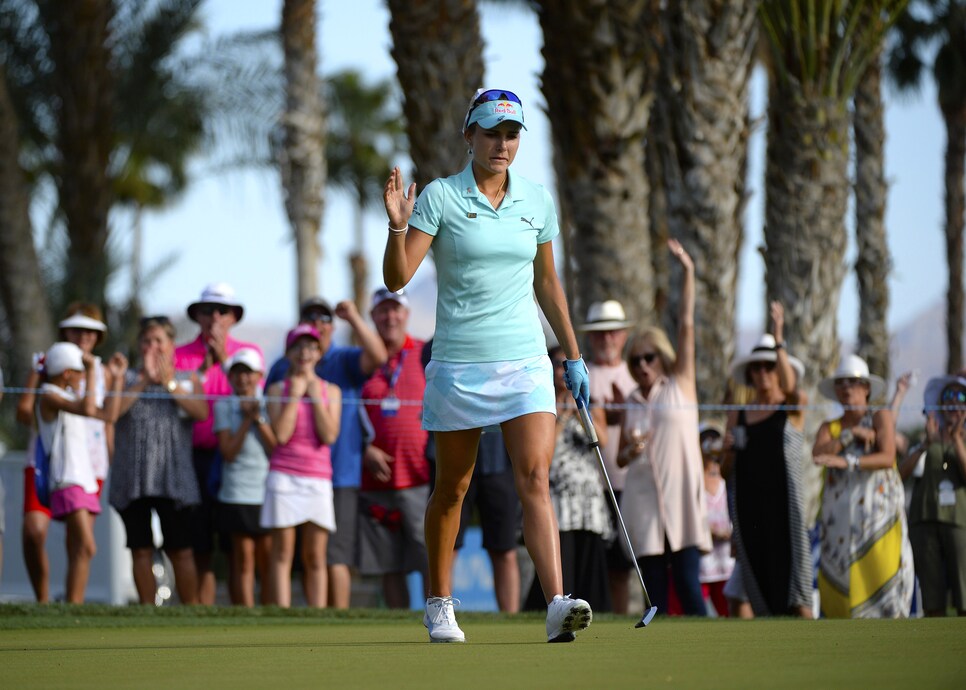 This was Thompson's first heartbreak in a major championship, and it was a doozy. Her manager, Bobby Kreusler of Blue Giraffe Sports, said "this has been devastating to her." Whether the aftermath increases Thompson's motivation and performance, or damages her ability to compete remains to be seen.
In women's golf, the most recent example of a drastic reversal of fortune is Yani Tseng. When the Taiwan native entered the fourth round of the 2012 Kraft Nabisco, she was 23 and had been ranked No. 1 in the world for the previous 108 weeks. She'd won four of the last eight majors, three of the last five regular tour events and finished in the lead in 10 of her last 11 rounds. But that Sunday she closed with a 73 to lose by one stroke, failing on the par-5 72nd to make a tying birdie after driving into the rough. Tseng soon lost confidence in her driver and eventually her entire game. In the 20 majors since, she has missed the cut 13 times and failed to win another LPGA event.
Most expect the determined Thompson—whose work ethic is often featured in Instagram photos of her training or practice sessions—to bounce back. She can certainly draw on the heart she showed after learning of the penalties, when she birdied three of the last six holes and had a 15-footer for eagle on the 72nd that she left an inch short of what would have been one of the most satisfying and inspirational victories in golf history. After the loss, two of her tweets reflected a philosophical bent: "You can break me down temporarily, but I will always pick up the pieces, rebuild and come back," and "You were born to be real, not to be perfect."
Thompson's team, while aware that public sympathy and her magnanimous response to emotional defeat has increased her popularity, is also sensitive to any suggestion that she tried to gain advantage with how she replaced her ball.
"Everyone at the beginning saw everything, and felt sorry for her," Kreusler says. "But with the replaying of the video, it's become only about the rule and possible rule changes. And it's become clinical. And in that interpretation, people start throwing around terms like 'reckless.' And that is troubling to me. There was nothing reckless about what she did. There's more that goes into the analysis of this story than just that five seconds of video."
Kreusler says several factors could have played a role in Thompson being less than precise in replacing her ball: the third-round threesome of Thompson, Ryu and Sung Hyun Park trying to play quickly because darkness was falling on a day in which they would play 28 holes; Thompson only marking the virtual tap-in, after a poor effort from about 15 feet annoyed her, because her father and coaches have urged her not to rush short putts; Thompson marking the ball from the side rather than straight on to avoid stepping close to Park's line. "If she had been able to stand right behind her mark, we wouldn't be having this conversation," Kreusler says.
The "Lexi Ruling" continues to have legs, as it hits on fundamental issues of the rules, professional golf as an entertainment product, and player integrity. Thompson, however, hopes next week's press conference will turn the page.