The Loop
Got a letter from a Ted Raymond of El Mirage, AZ, about our Hollywood's Top 100 in the December issue. He sounded like an insider.
Your list of "Hollywood's Top-100" is lacking a bit of credibility. You have hackers with handicaps up to 36-plus included on the list. Yet don't even mention one actor who I would back against many on the list - even though I haven't teed it up with him for 30 years!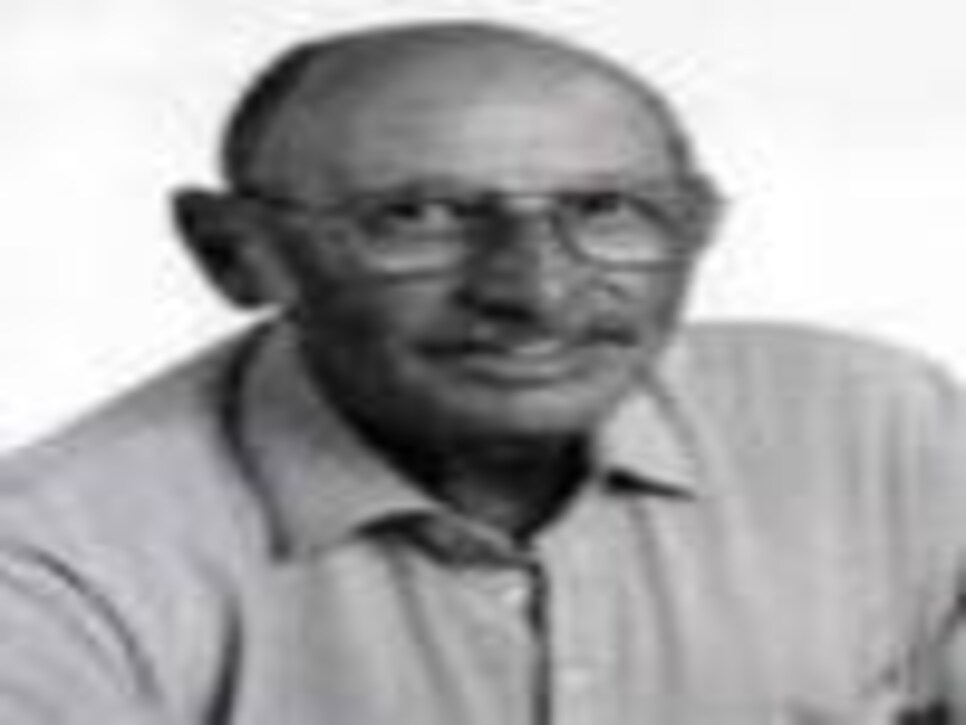 M. Emmet Walsh was one of the best grinders I've ever played with. During my short LA sojourn, he introduced me to the Hollywood Hackers, a group of actors that teed it up on Monday at various venues, mostly in the valley.
Emmet and Claude Akins were probably the two toughest sticks in the group. And, unless age and infirmity has grabbed him, I would venture to say that Emmet is probably still a single-digit handicapper.
*Hmmm. *Ted Raymond. Probably not the T.R. (Ted Raymond) Knight of Grey's Anatomy—wrong generation—but could it be the Ted Raymond who played Spencer in The Truman Show? I askedâ¿¿.
Yep...the same Ted Raymond who, after Bob Denver told me to "go west, you'll get a lot of work," left Chicago and ended up doing mostly plays at Harlequin Dinner Theatre, a couple of commercials, a 2-part "All in the Family" -- and playing golf with the Hollywood Hackers! Retreated to Chicago, then "retired" to Florida panhandle and took up golf and column writing again (after a 30 year lapse!)...did that (now a Life Member of GWAA) for 26 years - and landed the the Spencer role on The Truman Show before I "retired" again out here to Arizona.
Even starting up the acting bit again...did Doc in "West Side Story" and now at Phoenix Theatre in "The Quiltmaker's Gift," playing - what else - the Old Man!
That golf group back in the day had a bunch of the second tier guys in it...Akins, John Agar, Emmet, Kevin Hagen...bunch of others. Emmet and Claude were the toughest, if memory serves.
Since moving out here, I screwed up my handicap over the summer with good rounds on the home course (Pueblo El Mirage) getting out hand on the ball because of sparse grass...down to a 5.1 index and will get my ass kicked all over the place this winter!
Well, Ted, I hope not. At 5.1 you'd be in the top five of our list! But thanks for the heads-up on Emmet Walsh, a great character actor who seems to show up in all the films we like, which we'll check out. A quick search on ghin.com didn't find him, but we'll keep looking.
(Photo: Fractured Angel Films)