The Loop
Carpe Diem: Jason Day wins the Barclays
Jordan Spieth and Rory McIlroy are engaged in a game of tug-of-war over the No. 1 world ranking in golf.
However, over the past month, it's Jason Day who's unquestionably been the best player in the sport.
In his first appearance since winning the Wanamaker Trophy at Whistling Straits, Day made a mockery of Plainfield Country Club, shooting a 19-under score to win the Barclays.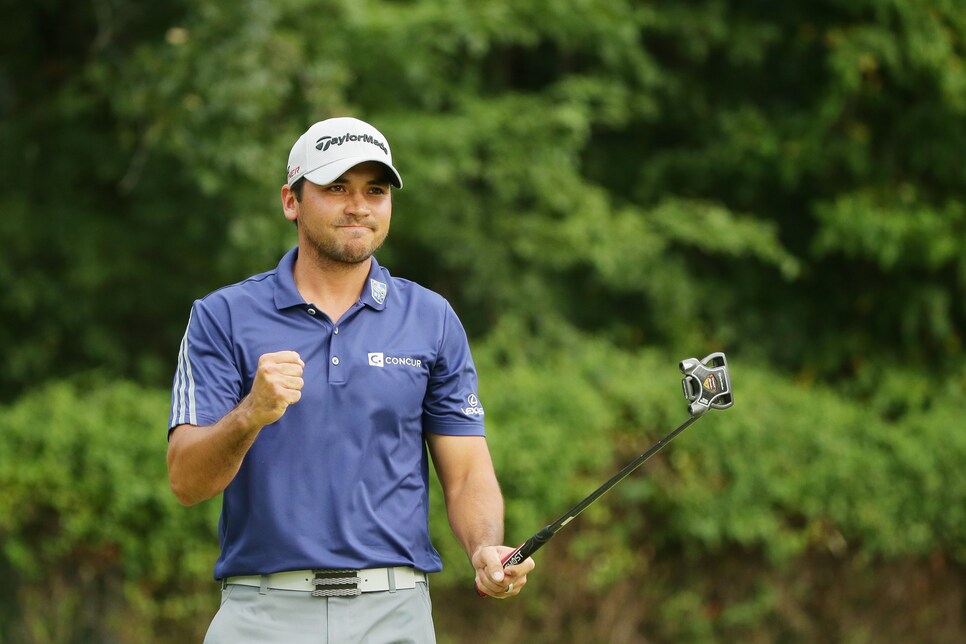 "To be able to play the way I did over the weekend is fantastic," Day said. "Today was just phenomenal golf."
Earlier in the week, Day's playing status was up in the air, as he strained his back trying to remove an item from under his motor coach. The injury forced the Aussie to sit out Wednesday's pro-am, and he appeared to aggravate the issue early in his Thursday round.
Luckily for the 27-year-old, he suffered no further spasms. Thanks to a red-hot approach game, as well as seemingly putting at a hole the size of a basketball hoop, Day fired weekend rounds of 63 and 62 to leave the field in his dust.
The victory gives Day three wins in his past four starts, with a conquest at the RBC Canadian Open complementing his PGA Championship and Barclays endeavors.
"It's been a special summer for me, and it's not over," Day said. "I got off to a good start in the playoffs and I'm looking forward to next week."
If Day adds another trophy during the FedEx Cup, there's a good chance there will be a new No. 1 in the world. And it won't be McIlroy or Spieth.