The Loop
Trending: Rory's girlfriend launches underwear line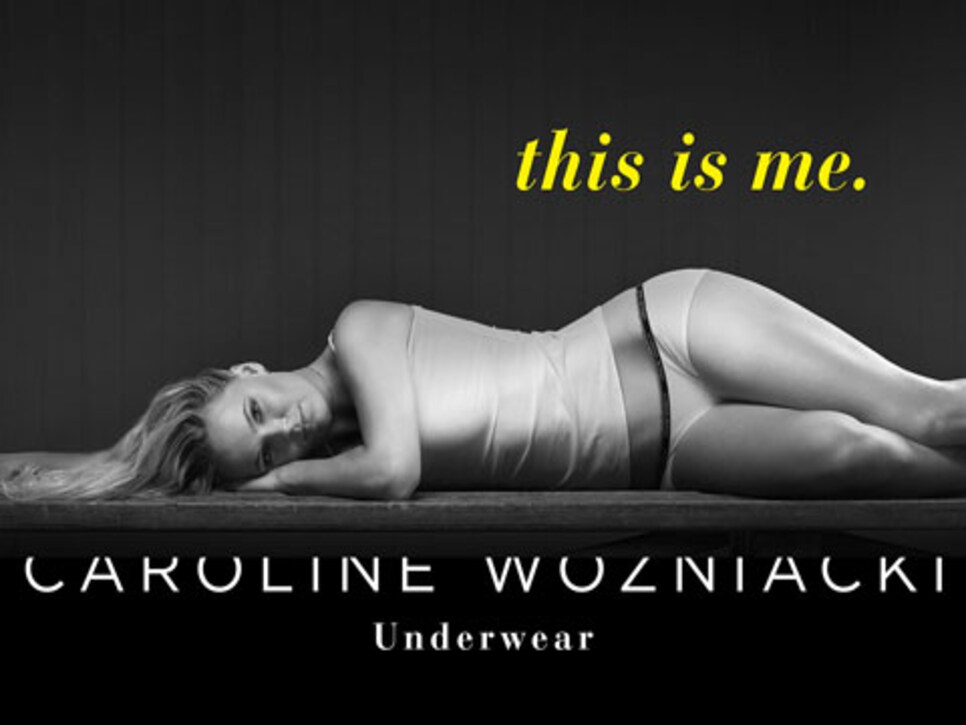 So what if this barely counts as golf news, can you blame a man for reporting on the ever-important subject of female undergarments?
Announced via a press release on her website yesterday, Caroline Wozniacki has launched her own underwear collection, which will debut worldwide this coming September. Dubbed "This is Me.", the new line is a collaboration with Scandinavia's leading underwear manufacturer, JBS Underwear, and will consist of designs featuring hipsters, g-strings, bras and tops in both cotton and microfiber. Wozniacki and JBS plan on releasing two new collections every year.
Wozniacki described the venture as, "A feminine lifestyle/leisure underwear collection for the girl that wants the good looks from fashion, a perfect fit for her body, and a quality that's hard to beat."
Caroline's boyfriend, Rory McIlory, was not available for comment, though someone was overheard saying, "So that's why he's been having a hard time concentrating on golf."