The Loop
Capybaras, wildlife become stars of the Olympic golf course
Imagine being in the midst of an ordinary round, walking up to your ball that you saw land in a clean lie, and seeing this guy seated nearby, perhaps ready to snatch up your ball at any moment.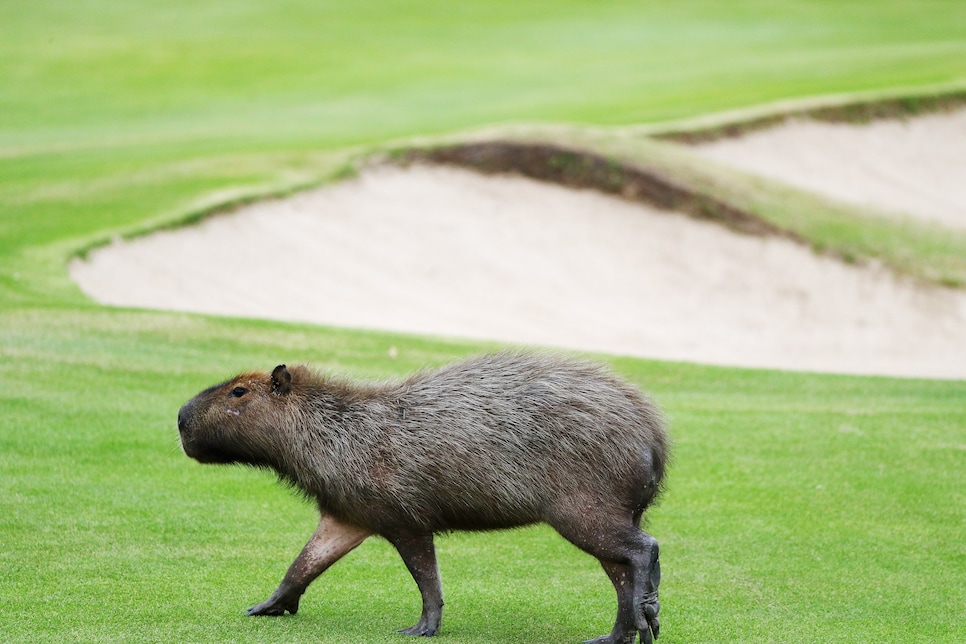 Shocking, to say the least. Oddly cute to some, but horrifying to others. This is a capybara, the largest rodent in the world, capable of growing up to a whopping 150 pounds. They are found throughout South America, and live near bodies of water.
This makes the Olympic Golf Course at Rio an ideal landing spot for the rodent, where multiple sightings have been reported, and been the subject of a variety of shrieks across social media.
Now that the players competing have arrived at the course, they have played practice rounds and gotten a first-person look at the capybara. Here's Sergio Garcia and Bernd Wiesberger getting up close to take a picture.
According to Weisberger, there were two of them spotted during his round, as well as a few other animals of the wild. He cited no mosquitoes, scoffing at the Zika virus which forced a number of players away from the competition.
Danny Lee, playing for New Zealand, also took a snapshot of a capybara during his practice round, keeping more than a safe distance.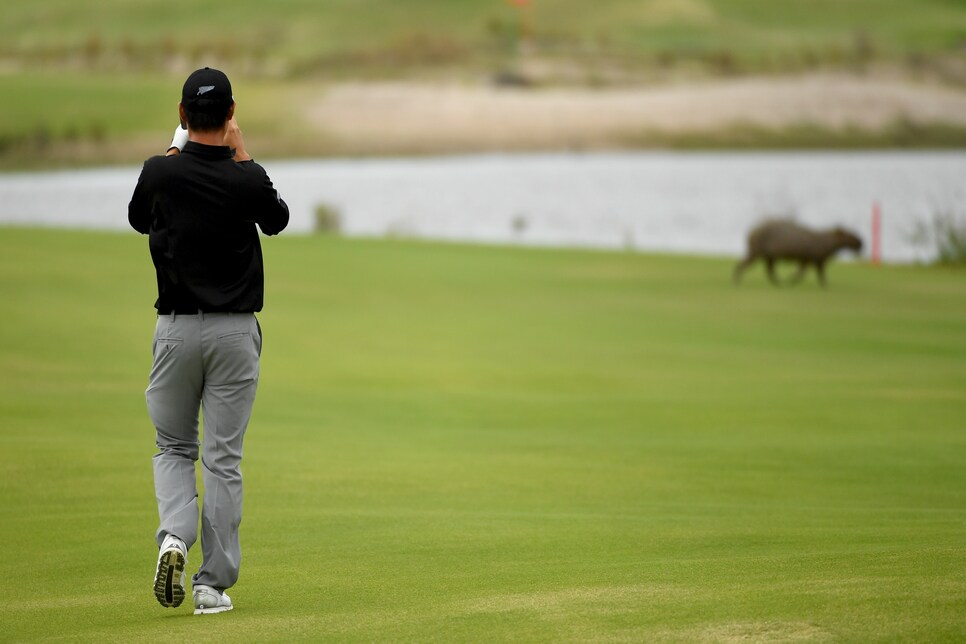 As worrisome as the capybara may be, it's not the scariest thing scurrying around the Olympic course. This gator was spotted in one of the water hazards.
Like Weisberger noted, there are also caymans and owls, and a watchful eye must always be kept out for the mosquitoes on the course.
Well, at least the golfers seem more entertained than terrified by the capybara, taking an endearing approach toward them. Here's to hoping that nobody's lie is ruined by any of the Olympic critters come tournament time.