The Loop
Can the Army-Navy game keep this ridiculous gambling stat alive?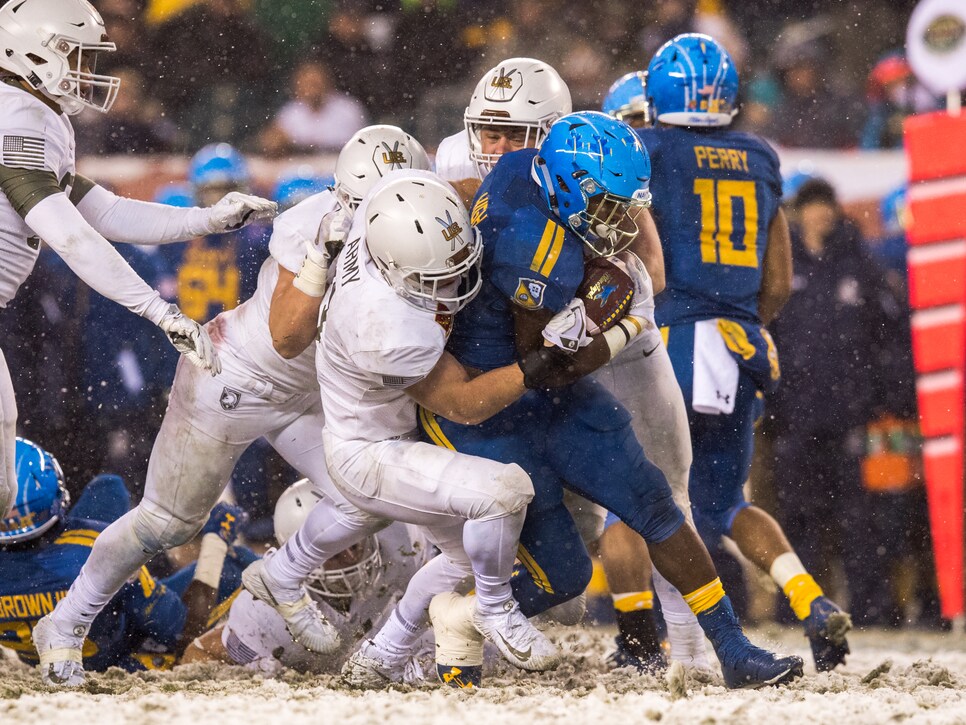 The annual Army-Navy game is known for a lot of things. The tradition, the pageantry and the overall emotion of the game, no matter the records between each team, instantly come to mind. One thing it's not known for though, is the teams combining for a ton of points.
Those who tune in to the epic rivalry game every year know what they're in for. This is not going to resemble anything close to Oklahoma and West Virginia, and you'll be lucky if either squad discovers that you can, in fact, throw a forward pass on first or second down. There will be a HEAVY dose of triple option, leading to a ton of "three yards and a cloud of dust" plays, some great gang tackling and a boatload of punts. A track meet, this is not. Phrases like "field-position battle" from CBS's Brad Nessler will be utilized.
This has lead to one of the great gambling trends in recent memory, one pointed out by The Action Network on Friday:
TWELVE straight unders in college football, which is known for its lack of defense and up-and-down the field points bonanzas, is almost too preposterous to believe. But if any rivalry game could pull it off, it's this one. The teams basically run identical offenses, practice against said offense the entire year and they both get a warm-up with Air Force each year, who, you guessed it, runs the same offense! It's one that requires a great deal of structure and "DO YOUR JOB," Belichickian assignments that make it all work, so it's quite perfect for the service academies who don't get five-star recruits that run 4.3 40s.
So, is the under a LOCK like it always is? Any time you start talking streaks and "trends" like this, there's a good chance the opposite happens. Not to mention Vegas catching on like they have this year, setting the over/under total at 40, one even the Jets vs. Bills could give a run for its money. As always with college football, you can't account for a flukey play like a scoop and score or a blocked punt that could hit the over by a point or so, but the stats don't lie. The total in the last four years as not exceeded 40 points once, and the year before that, when it did, it was 41 points. If you like Navy +7, the under is probably a good play too.