Courses
Can a Customized Golf School Help Change Your Game?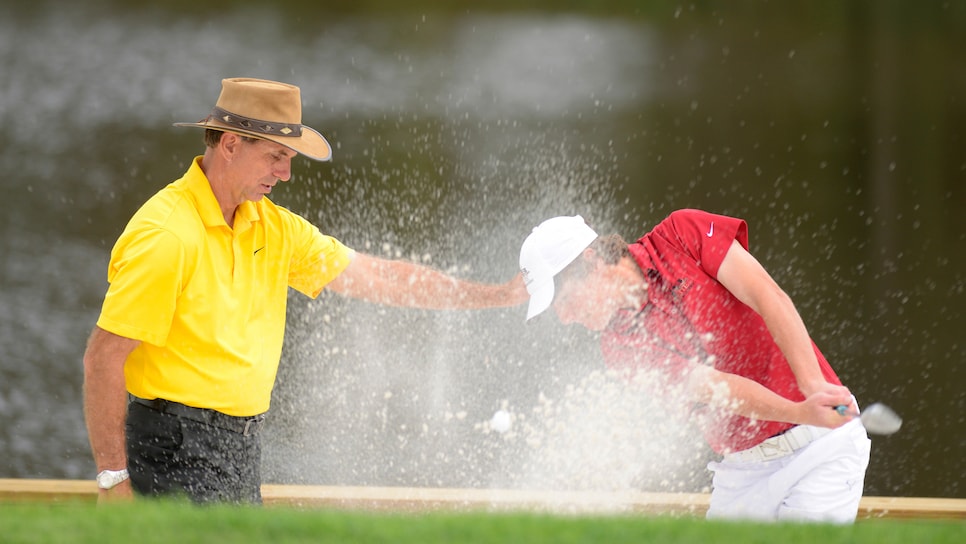 Attending a golf school is sound way to invest in your game. Trouble is, there are hundreds to choose from and many provide a cookie-cutter approach -- a one-method-fits-all philosophy. Sure, these can offer some benefits, but lasting improvement is not often the outcome. The good news is that there's a growing trend in customized golf schools, where top-notch teaching professionals take the time to understand each student's goals, commitment level, skills, time horizon for improvement -- even their busy schedules -- to create a personalized experience, which is something that private lessons offer at a heftier price.
As PGA Professional Mike Bender, a long-time practitioner of this custom approach, notes, "People's games don't always fit into a regimented format." We caught up with him recently as he was overseeing his star pupil, 2007 Masters winner and current Open Champion Zach Johnson, in a chipping session. Johnson was hitting a lot of shots from one spot. "A pro is going to practice a lot to maintain their distance control and feel." Teaching a tour professional and a recreational golfer is "the same process but at a different level," says Bender, a former tour professional who's currently ranked No. 5 in Golf Digest's ranking of the 50 Best Teachers in America. "The communication is more sophisticated because pros have a lot of knowledge, but they'll go through practice stations that produce feedback just like the students at our golf schools do; it's just to a different degree." In fact, at Bender's golf schools, you can request to work on your wedges in the same practice facility that was designed for Zach Johnson.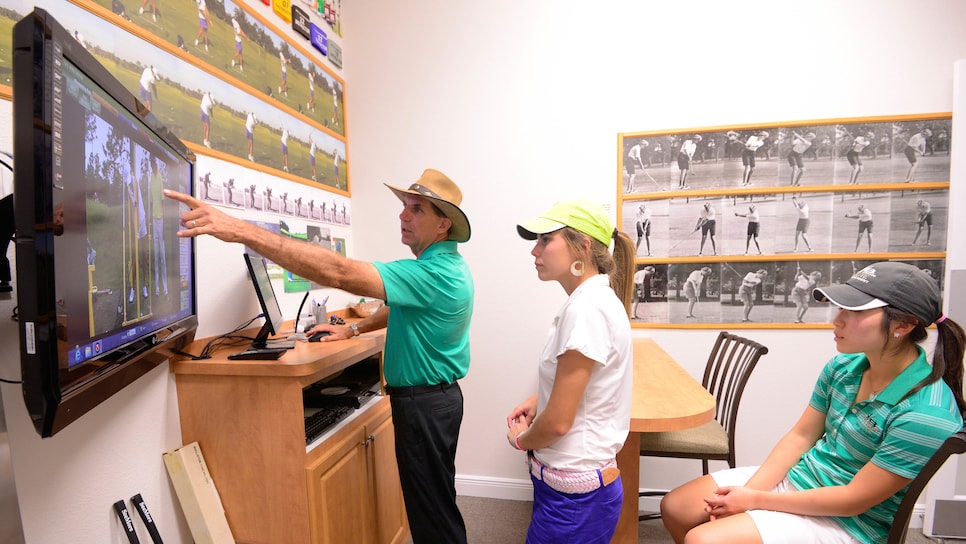 The Mike Bender Golf Academy, in Lake Mary, Florida, doesn't publish specified school dates. Says Bender, who's been teaching since 1986 and started the academy in 1992, "I didn't want to do published dates so that students would have to fit into our schedule." What's more, customers design their own school experience, from how many days to what aspects of their game they want to work on, the dates they wish to attend, the instructors they would like to work with, and the people with whom they want to attend the school. "We tailor it to what the students want and what they need." Also, Bender says, golfers – particularly beginners – "can be self-conscious so they feel more comfortable in a school with their spouse or friends."
At Bender's academy, the staff finds out a lot about each golfer before they get there. Each attendee fills out a 20-question form that helps the staff get the student's mental golf profile. Are they a detail person or more interested in the big picture? Are they a feel player or more of a nuts and bolts type? This questionnaire helps the staff know how to deliver the instruction to the individual, and adds insight on how the student will handle the changes the staff suggests. "Are they technical or more feel oriented? We want to use the approach that will best resonate with them. It saves times and helps a lot," says Bender.
The school deploys a lot of assessment tools to help students understand the swing problems and how the team is going to fix them. The more advanced the golfer, the more technical and diagnostic the approach. "The technology we've developed and use in our schools can really help personalize the feedback. We can constantly assess: What does the student need?" It also allows the instructors to follow up with and stay connected to the students. "We use Edufii and V1 Lessons so students can stay in touch and extend and enhance the relationship long after they have left the school. We want to make sure that after they leave here, everybody's on the same page."
Despite the cutting-edge technology and diagnostic tools the academy offers, Bender is still decidedly old school. He's kind, he's courteous, he's patient and he's accessible. A teacher with his pedigree could opt to tend only to the top names in the game, but "I have never limited my book," says Bender. Golfers of all abilities can get a lesson with me." He adds, "When you're teaching someone, you're building a relationship. If they are comfortable with you, they're going to learn more. An instructor's experience, people skills and communication skills are just as important as his golf swing."