Honda Classic
Cameron Young is a rookie on the rise, but can't let up with spots in the Players and Masters still on the line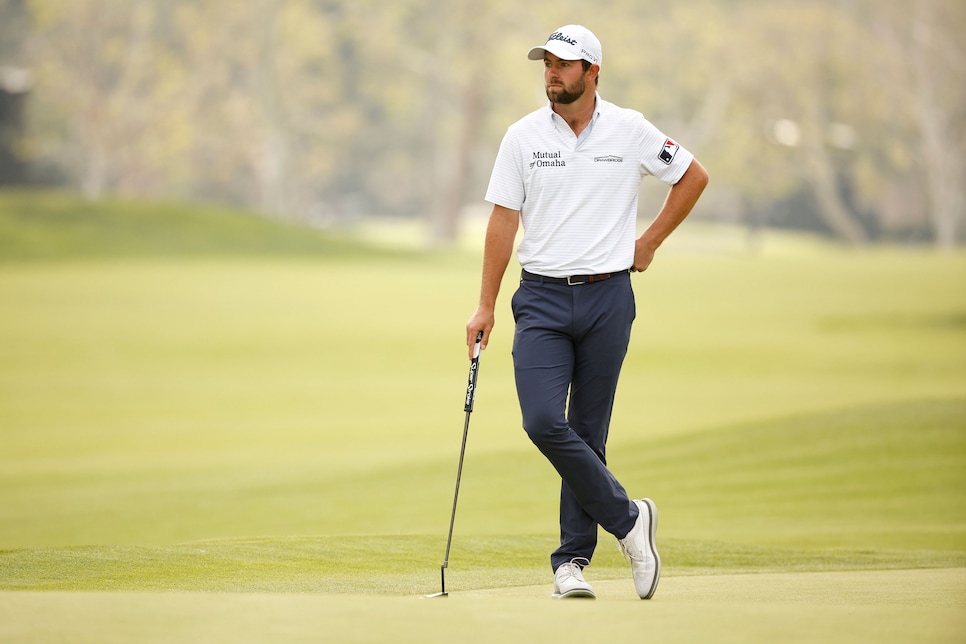 Cameron Young's T-2 finish at the Genesis Invitational jumped him from outside the top 100 in the World Ranking to 53rd.
Cliff Hawkins
PALM BEACH GARDENS, Fla. — If you type the words "Cameron Young wiki" into Google and click the first link without looking too hard, you'll find yourself on the Wikipedia page for a Cameron Young who graduated from Quinnipiac and now plays point guard for the Memphis Hustle of the NBA G-League. If you're looking for Cameron Young the golfer—the man who soared from 113th in the world to 53rd with his T-2 at last week's Genesis Invitational at Riviera—you need to scroll down just a little, but not too far, which is an improvement of sorts. Before last week, if you were looking for Cameron Young on the Official World Golf Ranking site, you would have to go past four other guys named Cameron.
All of which is to say that you can fairly measure the success of Cameron Young's career by how quickly he becomes the top "Cameron Young" Wikipedia entry, or the point at which all the other Camerons of the golf world are below him on the OWGR. Coming into this week at the Honda Classic, those status milestones are a heck of a lot closer than anyone thought.
"It's been very rewarding," Young said Tuesday at PGA National. "I've played a ton of good golf the weeks leading up to [the Genesis Invitational] and then obviously for that to be the week that you kind of get the ball in the hole and finish second is very rewarding … just to see the World Ranking and the FedEx Cup points and just kind of the things that come with playing well, it's nice that that's where that happened for me."
Young, the son of a club professional from Scarborough, N.Y. and a Wake Forest alum (where he was roommates with Will Zalatoris), launched himself into the minds of hardcore golf fans last May when he won in back-to-back weeks on the Korn Ferry Tour. That propelled him to his PGA Tour card for the 2021-22 season, and he's been on a rampage ever since, finishing T-2 at last fall's Sanderson Farms Championship, making four of five cuts in the new year and capping off the West Coast Swing with a Friday 62 at Riviera that eventually netted him his best finish yet.
Now, Young stands at an interesting precipice. He's on the verge of qualifying for some very big tournaments, starting with the Players Championship in two weeks. To put himself into position, he needs a high finish this week to rise three more spots and crack the top 50 in the OWGR. He'll need to hit that OWGR top-50 mark again in late March to earn a last-minute invite to the Masters. There's no time for a letdown—Young is on the verge of something special, but at the moment it's equal parts tantalizing and tangible.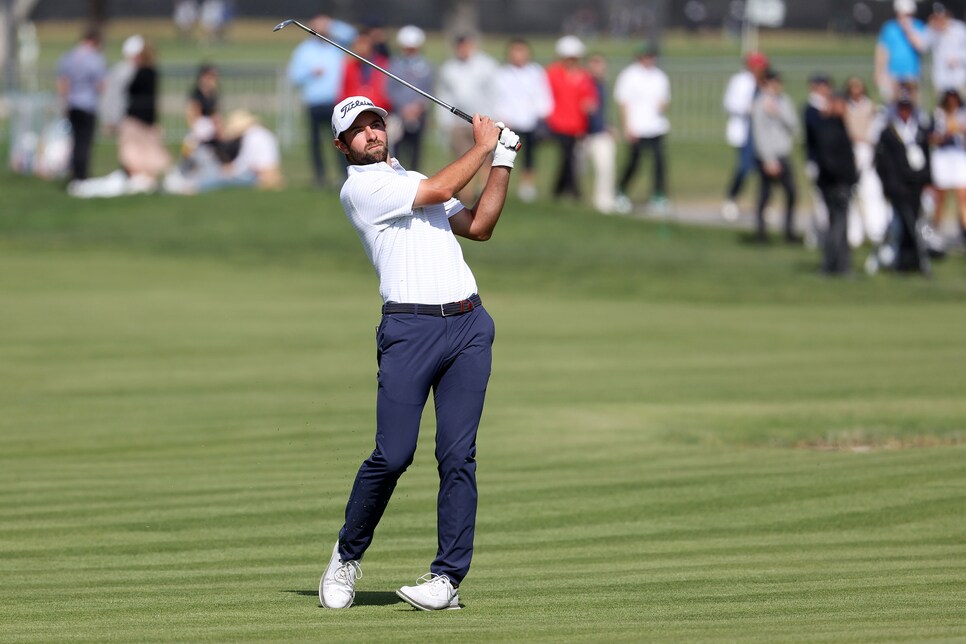 Young earns a spot into the Players Championship field if he can get inside the top 50 in the World Ranking after this week's Honda Classic.
Rob Carr
When asked on Tuesday if friends were blowing up his phone after the Genesis, Young inadvertently put a fine point on just how new, and just how unknown, he is on tour.
"You know, I don't know anybody out here that well, to be quite honest," he said. "It's been only a few events and I have some friends, but no one that I really am super close to, really, with the exception of Will [Zalatoris] … he texted me as well."
Fortunately for Young, his surge of success has already unlocked a few major achievements. His finish at Riviera ensures that he'll be in the PGA Championship at Southern Hills in May and the WGC-Dell Match Play next month in Austin. And though the Players and Masters are still in the dream category, it's important to remember where Young came from; a year ago April, after four straight missed cuts on the Korn Ferry Tour, he had fallen to 526th in the world. Now, less than 12 months later, he's a hair's breadth away from making two of America's biggest tournaments.
With due respect to every other Cameron on the PGA Tour, and to the NBA G-League, this is a trajectory you can't ignore, and the profile of a player who won't have to wait long for top billing.