Legends
The man behind Cameron Smith's mullet has a name that's too good to be true (but it's true!)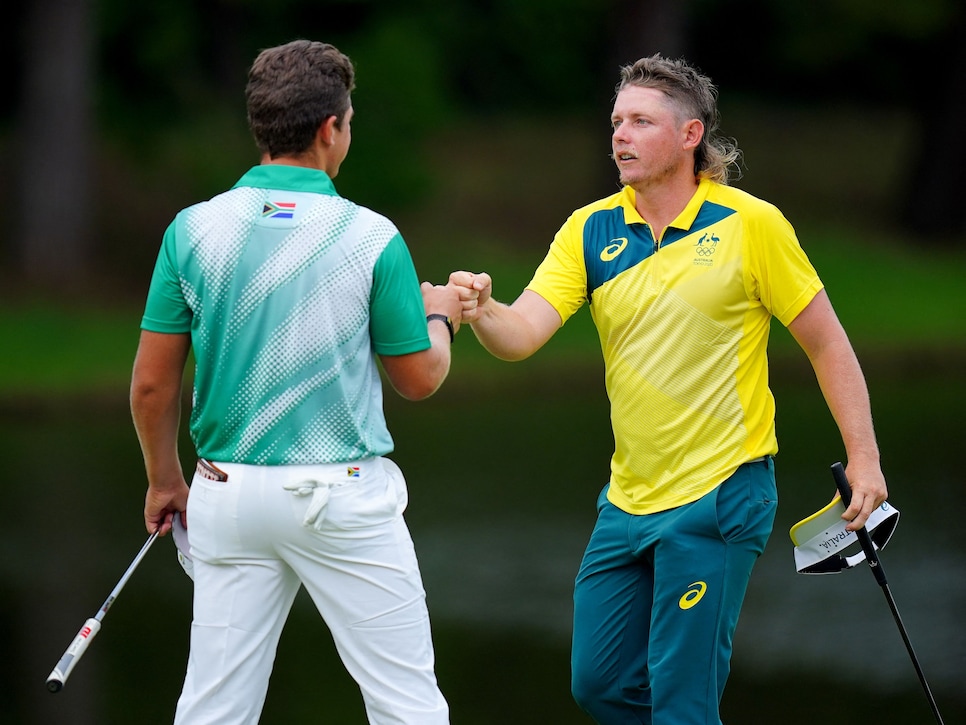 You get the point. There's been a lot of mullet coverage. Admittedly, we thought perhaps even too much mullet coverage. But boy, were we wrong.
Because along the way, we never even considered the man behind this business-in-the-front-party-in-the-back look: Cameron Smith's barber. Turns out, he has a tale worth telling as well. And we know about it thanks to the following exchange between Smith and a reporter at the Olympics on Friday:
Q. Stupid question, but someone told me your barber's name is Lee Trevino.
(First of all, NOT a stupid question. That's a GREAT question. Second, um, what?! Lee Trevino?! OK, continue . . . )
Q. Does he know golf at all and how did you find him?
CAMERON SMITH: Yeah, so he lives in Jacksonville, just through a friend of a friend and he's actually named after Lee Trevino too. His dad had the last name and he was a golfer so he decided to run with it.
(Amazing. And I mean, why not? Lee Trevino is a freaking legend. And known for his cuts—just a different kind of cut.)
Q. Does this Lee Trevino [talk] about Lee Trevino?
CAMERON SMITH: Yeah. Yeah.
That is just an all-time exchange right there. And a fantastic job of investigative reporting. Lee Trevino is Cameron Smith's barber. Not the Lee Trevino, but a Lee Trevino. This whole mullet story just keeps getting better and better.