News
Cameron Champ makes statement against racial injustice, shows support for Jacob Blake and Black Lives Matter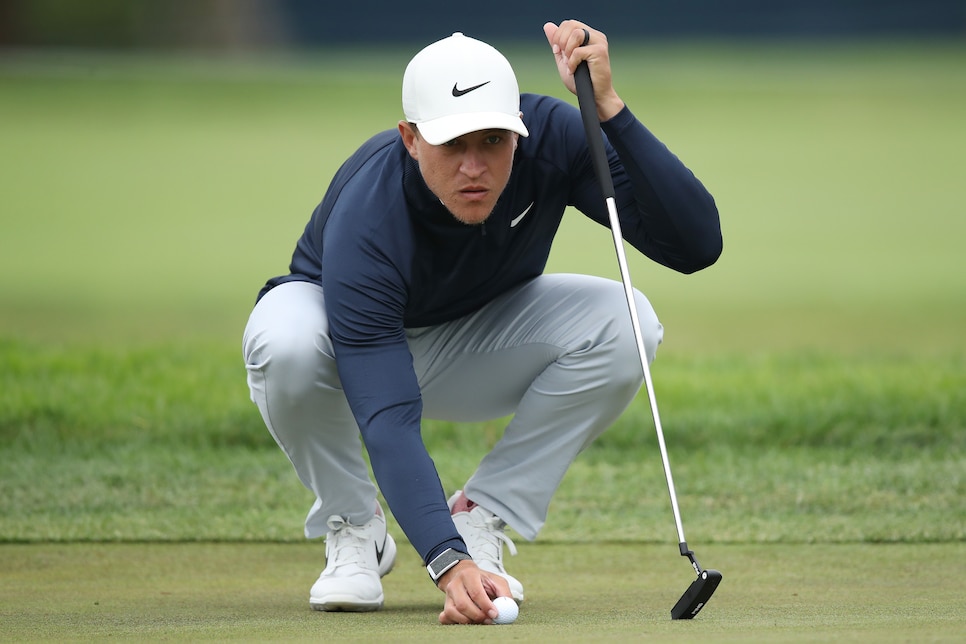 Christian Petersen/PGA of America
Cameron Champ issued a statement against racial injustice on Wednesday.
A video message from Champ, a two-time PGA Tour winner and one of just four players on tour with Black heritage, was posted on Twitter by the PGA Tour.
"It's just spreading awareness and sticking by what I believe in and what I believe needs to be changed," Champ said on the eve of the BMW Championship. "And so, I'm going to do as much as I can.
"I've seen a bunch of other athletes speak out about it. It's a situation where people don't want to talk about it, which I get, but at the same time it's reality. It's what we live in."
Champ's words come on the same day as NBA players boycotted playoff games in the wake of the police shooting of Jacob Blake on Sunday. Blake, a Black man, was shot seven times in Kenosha, Wis., as he attempted to enter a vehicle with his children in the car. Two MLB games were also boycotted Wednesday, with athletes from the MLS, WNBA and professional tennis also sitting out their respective contests in protest.
In Champ's video, he is seen wearing a shoe that is black and a shoe that is white, the latter featuring "Jacob Blake" and "BLM" in marker.
"People ignore it for so long. And then it gets to a point where it just blows up," Champ continued. "This is just the tipping of the iceberg. Change needs to happen. I feel like it's going in the right direction, but again, with all the stuff that's going on, it has to end."
Champ is scheduled to tee off at 12:58 p.m. CDT on Thursday at Olympia Fields.