The Loop
As a frequent feature on this blog I'm going to call the top 10 public courses in the country (according to Golf Digest). I'll pick a date within two weeks of my call, check on availability of tee times and find out what rate we'd pay.
My ultimate goal in life, and I hope it happens before I die, is to get Pebble Beach to lower their green fee. I think it's a joke (not the funny kind) that in the face of this ongoing recession, and considering the state of the game, that Pebble, Mr. Big Bad No. 1 of all public golf, is stuck at a $495 green fee. Stop it. It's not right. I know it, you know it, they know it, and yet they don't do anything about it. Compounding the problem is the fact that Pebble will host a U.S. Open in June. That's not helping my cause. But I will press on.
__Hey Pebble--lower your green fee. I say drop it down to $300. __
If Pebble drops their green fee down to $300, that's tipping the first domino of the industry. Then all of the other courses in the country will be forced to come down. Instead of the smoke and mirrors of package deals (which we appreciate), just lower green fees across the board. If Pebble is at $300 (a drop of 40 percent), Pacific Dunes comes down to $132 (from $220), Straits Course comes down to $240 (from $400), Ocean Course at Kiawah comes down to $220 (from $360), Bethpage Black can stay the same--$60 on weekends for New York residents.
You get the idea. I just wish the people of Pebble would get the idea. Golf needs to get more affordable and more accessible. Starting now!
Today I called the top 10 public courses in the country. I was looking for a tee time for a twosome on Sunday, Dec. 13. My ideal scenario was 8 a.m.
(I did not tell them who I worked for or what I was doing.)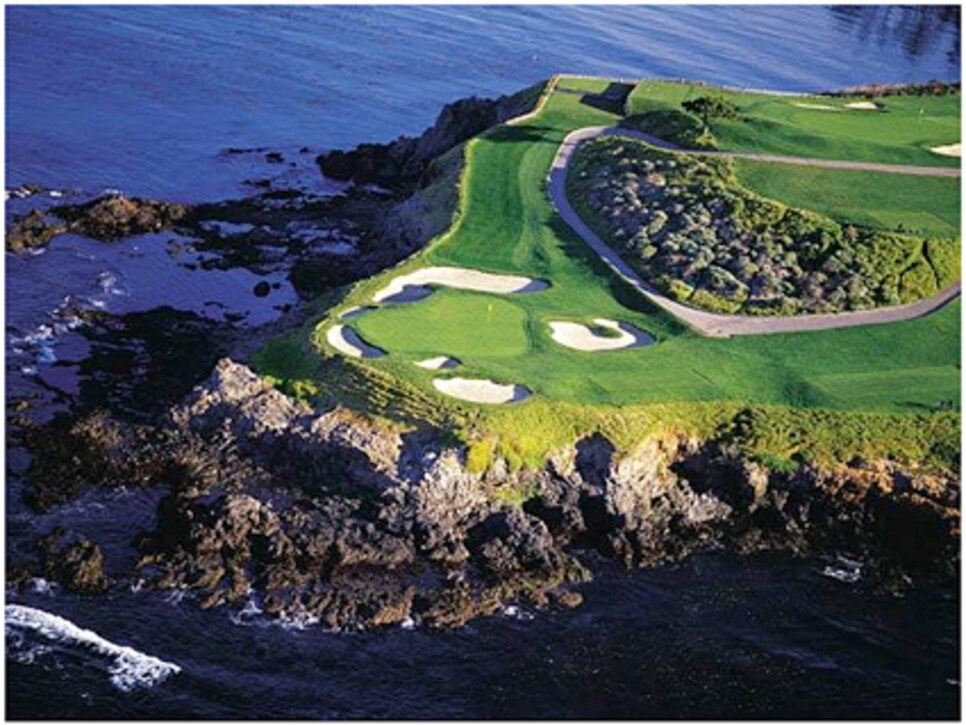 Cost per player: $495, plus $35 for a cart or $75 for a caddie (plus gratuity). If you get heavy rain, it's up to the pro shop on the day you play if you get a raincheck, according to the reservation agent.
No. 2--Pacific Dunes in Bandon, Ore. On Dec. 13, I could get a twosome out at noon (a single could get out earlier), but at Bandon Dunes (No. 7 on the list), the course was closed for maintenance. They guarantee a finish for any tee time before 12:20 p.m. Right now you pay $75 for a resort guest, $100 for non-resort guest. However, the best deal is their winter special.
Cost per player for winter special: $580 will get you three rounds of golf, three nights of lodging (double occupancy), two dinners (gratuity included), three buffet breakfasts and unlimited practice (we all need that). That's a damn good deal, especially if you get lucky with the weather, which can happen in Oregon through the winter.
No. 3--Whistling Straits in Kohler, Wisc.: The course closed on Oct. 31 and will reopen in May. It will host the PGA Championship in August, so don't expect their rates to come down.
Cost per player: $400+tax, caddie fee and gratuity, so say it's $480.
No. 4--Ocean Course at Kiawah Island, S.C. Considered one of the tougher courses in the country (if not THE toughest), I like it if there's no wind and I love the clubhouse. When I asked for a tee time for a twosome on the 13th, I got my favorite response: "We're wide open."
Cost per player: $360 in peak season, but their off-peak rate is $262. It's walking only before noon. Caddies are $65 per bag, plus gratuity.
No. 5--Bethpage Black in Farmingdale, NY. The course closed on Nov. 15 and will reopen on April 15. As much as I kill Pebble Beach for $495, Bethpage Black gets as much positive PR as one scribe can shell out.
Cost per player: $50 during the week for New York residents, $60 on weekends. $100 for out of state residents during the week and $120 on weekends. Bethpage Black also hosts U.S. Opens and I love everything about the place.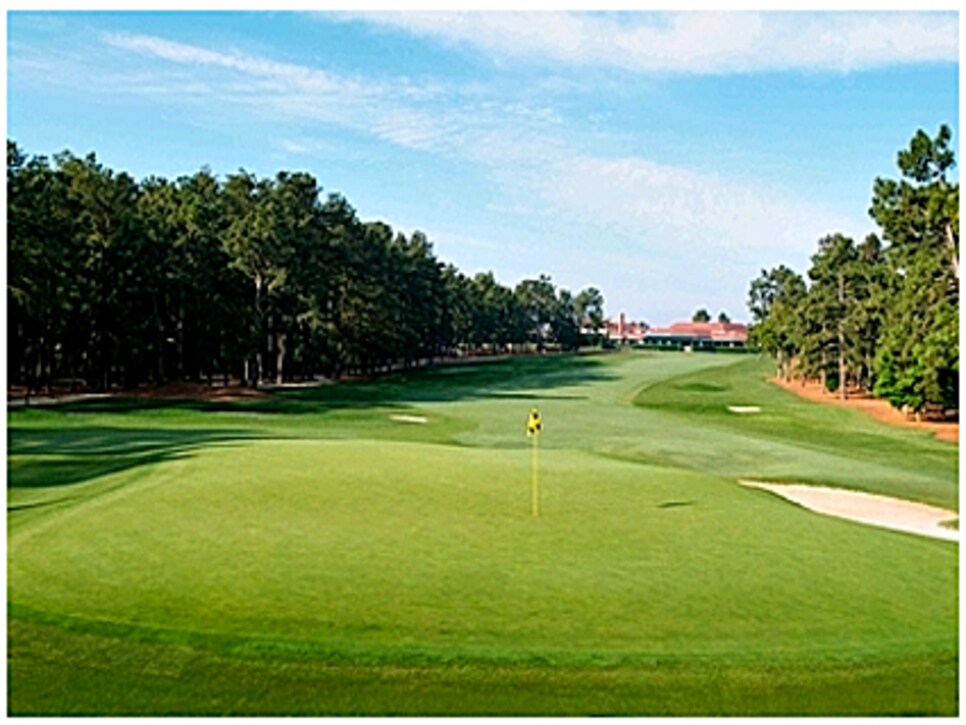 Cost per player: Walk up and pay $410. But get the winter special and pay $222 for a night of lodging, a buffet breakfast and a round of golf at the site of the 2014 U.S. Open, which is a ridiculously great deal. There was lodging availability on Dec. 12.
No. 7--Bandon Dunes in Bandon, Ore. See No. 2, Pacific Dunes.
No. 8--Shadow Creek in North Las Vegas, Nev. I can't even really consider this course public. You have to stay at an MGM property and you can only play on Monday through Thursday, unless you're a high-roller and you get invited to play on the weekend. Some will argue it's the best Tom Fazio course in the country. I say I'll never know.
Cost per player: Play on Monday through Thursday and pay $500, which includes a cart, forecaddie and transportation from your hotel, to-and-from the course.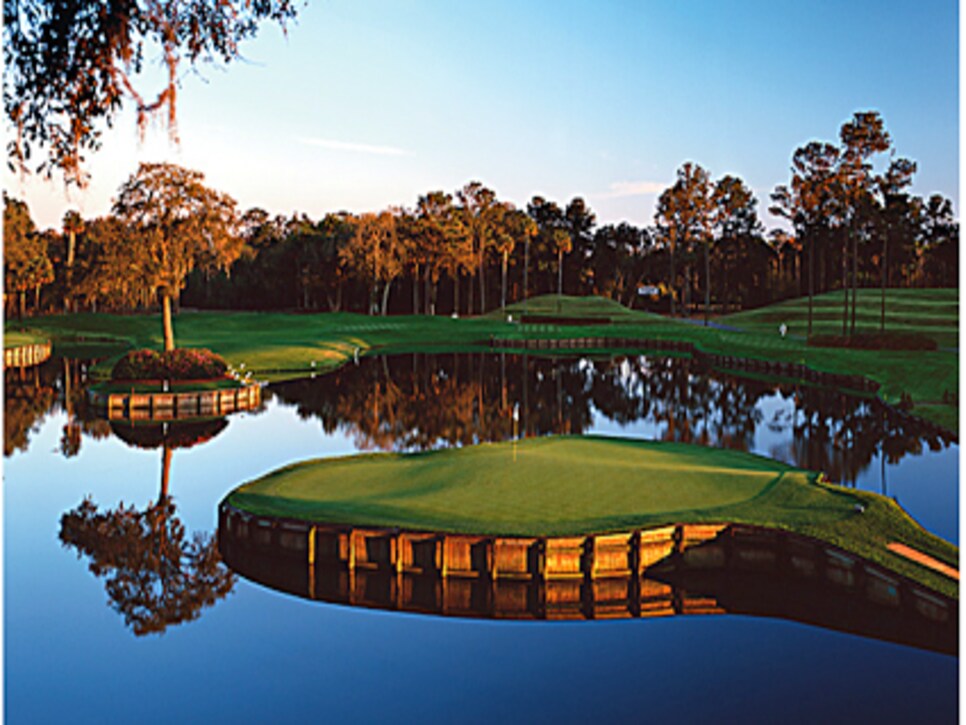 Cost per player: A non-resort guest will pay $275, which includes a cart and a forecaddie. But they're also offering a great winter package: For $405 per person, stay three nights (double occupancy room), play three rounds of golf (one on the Stadium course, two on the Valley), and that price includes tax and the forecaddie for the Stadium round. The offer expires on Dec. 31.
No. 10--Arcadia Bluffs in Arcadia, Mich. The course is closed until the spring (no one answered the phone in the shop). The recording said they'll start taking tee times for 2010 the first week of January.
Cost per player: From April until May 10, the green fee is $75. From May 11 through June 7, you'll pay $130 ($75 replay rate); June 8--Sept. 27, $180 (replay is $75) and Oct. 1--Nov. 15, the green fee is back down to $75.
That's the top 10 wrap up for Dec. 4, 2009. One parting thought and shot: Pebble--save golf--drop that green fee!!!