Equipment
Callaway Truvis adds Stars & Stripes to Chrome Soft ball lineup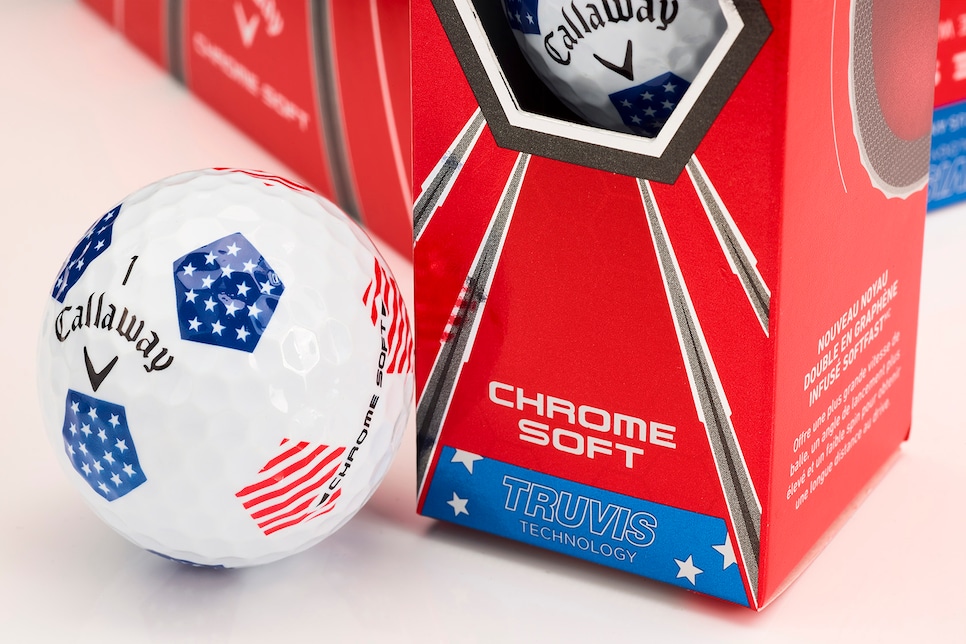 The Callaway Truvis fascination continues with a patriotic theme set to debut in stores this week.
Available on the new version Chrome Soft ball, the latest Truvis Stars & Stripes pattern displays a mixture of blue pentagons with stars and red-and-white striped pentagons.
The Chrome Soft Truvis features the same technology as the new Chrome Soft ball, which uses small amounts of graphene in the dual-core mixture. Callaway's Dave Bartels, senior director of golf ball research and development, says the one-atom thick nanoparticle, whose discovery led to the awarding of the Nobel Prize in physics in 2010, allows for a greater disparity in the compression of the outer core compared to the inner core. Increasing that difference yields less driver spin and more short-shot spin.
The Truvis pattern grew out of an idea from English inventor Julian Morley, who reasoned that soccer balls were more visible and improved a player's focus because of their pattern. The Chrome Soft Truvis has been used by a few tour pros in the U.S. and Europe, most notably Tom Watson. Callaway offers customized logo versions of the Truvis pattern through its Callaway Customs program.
The new Chrome Soft Truvis Stars & Stripes will be available May 18 ($45).